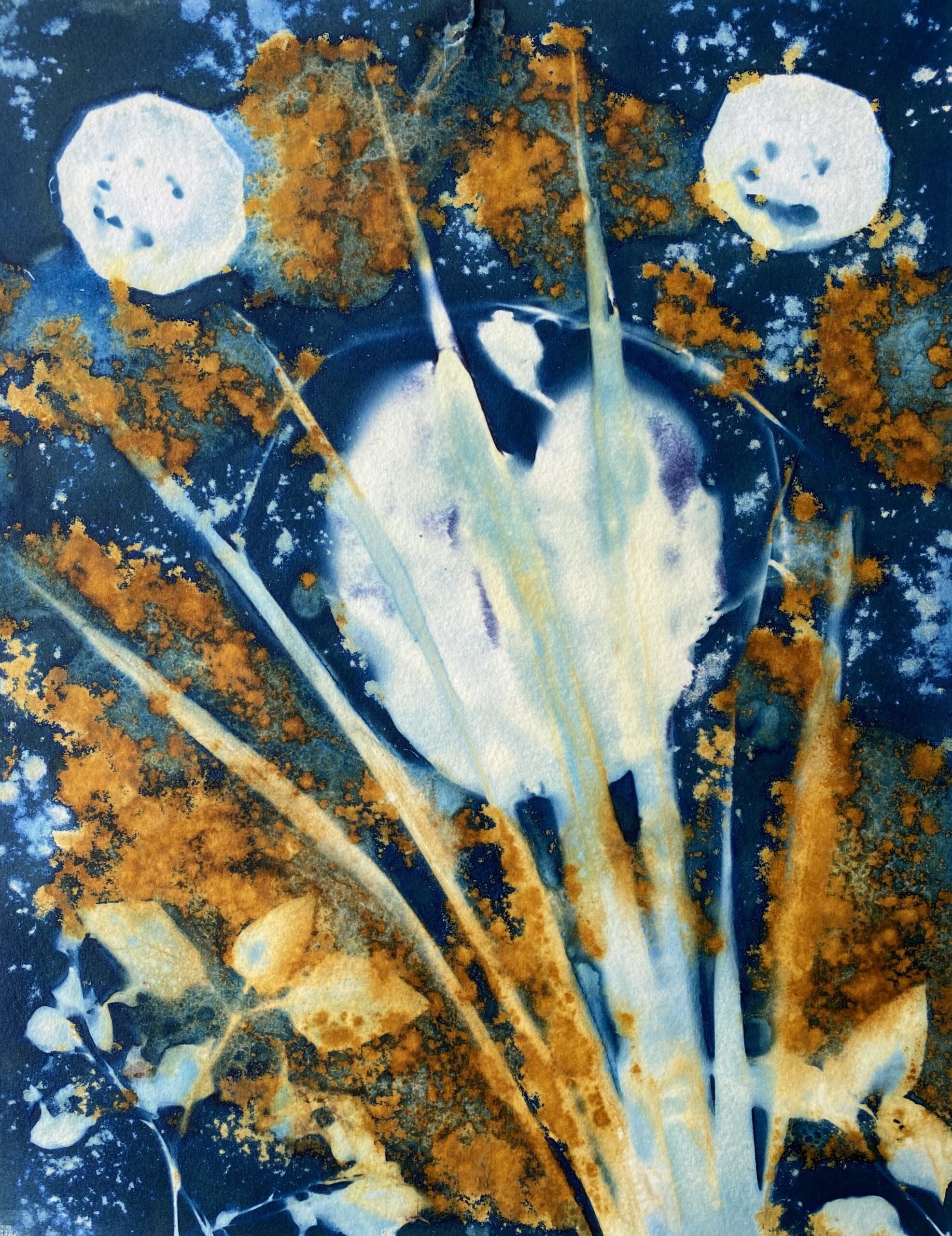 Ralph Schexnaydre: Translating the Sun
Ralph J. Schexnaydre Jr. is a Louisiana artist residing in Arnaudville, Louisiana. Born in the River Parishes/Greater New Orleans area, he attended the University of Southwestern Louisiana and graduated with a Bachelor of Fine Arts in 1988.
Over the past few years, his work has encompassed non-camera generated imagery through the use of alternative and/or antiquated photographic processes. 
The works presented consist of lumen and cyanotype prints. The images were created using plant materials collected along Bayou Teche, local roadsides, and on the property of his current residence. These common plants are cut and reassembled in which the components are transformed from our "normal" descriptions of what we know to something more celestial, more mysterious, and spiritual.
In April of 2020, I embarked on a new creative direction by creating photographic images without the use of a camera. I utilized alternative and/or antiquated photographic processes with the compositions exposed to sunlight. I used the common plants I encountered around my house, along Bayou Teche, and along the roadways in and around Arnaudville. These common plants were cut and reassembled to create compositions that transformed the components from the usual, "normal" depictions, to something almost celestial, magical, spiritual.

The processes I enlisted were lumen printing, using silver based photographic papers, and cyanotype printing, using sensitized watercolor paper and fabrics. Common household items like dish detergent and spices were used to create and enhance the tonal range of the substrate. After exposure, the images were washed and allowed to dry. The resulting lumen prints were not "fixed or chemically stabilized.

These processes enlist a minimum of "precision", and more so, elements of chance. I could only control what I composed, how the composition was manipulated, and the time of exposure. The rest was subject to the intensity of the sunlight and how the components reacted to the heat and UV radiation.

What sparked this change was the realization of how much we, as a society, depend upon the technologies of today. I wanted to create images that diminished the amount of "technology" needed and to possibly reduce the waste generated thru the creative process. I became much more aware of my use of natural resources, whether it be water consumption or how much material I would harvest each day. I saved every print and recycled those I deemed not successful.

In the course of creating these images , I became much more aware of the patterns, movements, and recurring shapes of Nature's creations. In the end, I rediscovered my connection to the "natural world".

I would like the viewer to experience these images on a personal, subjective, and psychological level, to transcend what we consider "real" and begin to see beyond the observed facade of everyday experience. And maybe, we can all discover our connection to the natural world.

-Ralph Schexnaydre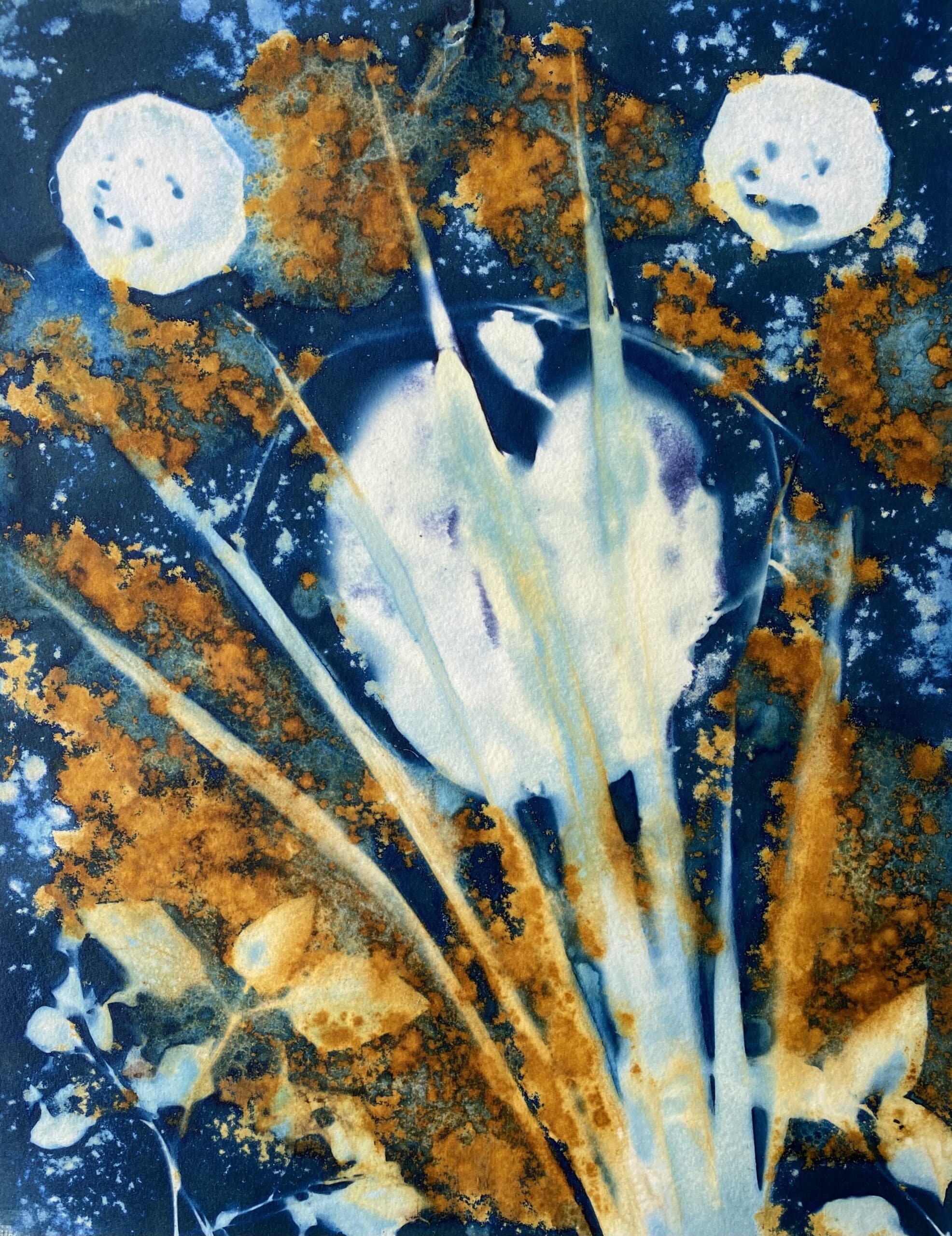 Landscape Under Twin Full Moons
The Little Emperor
Radiant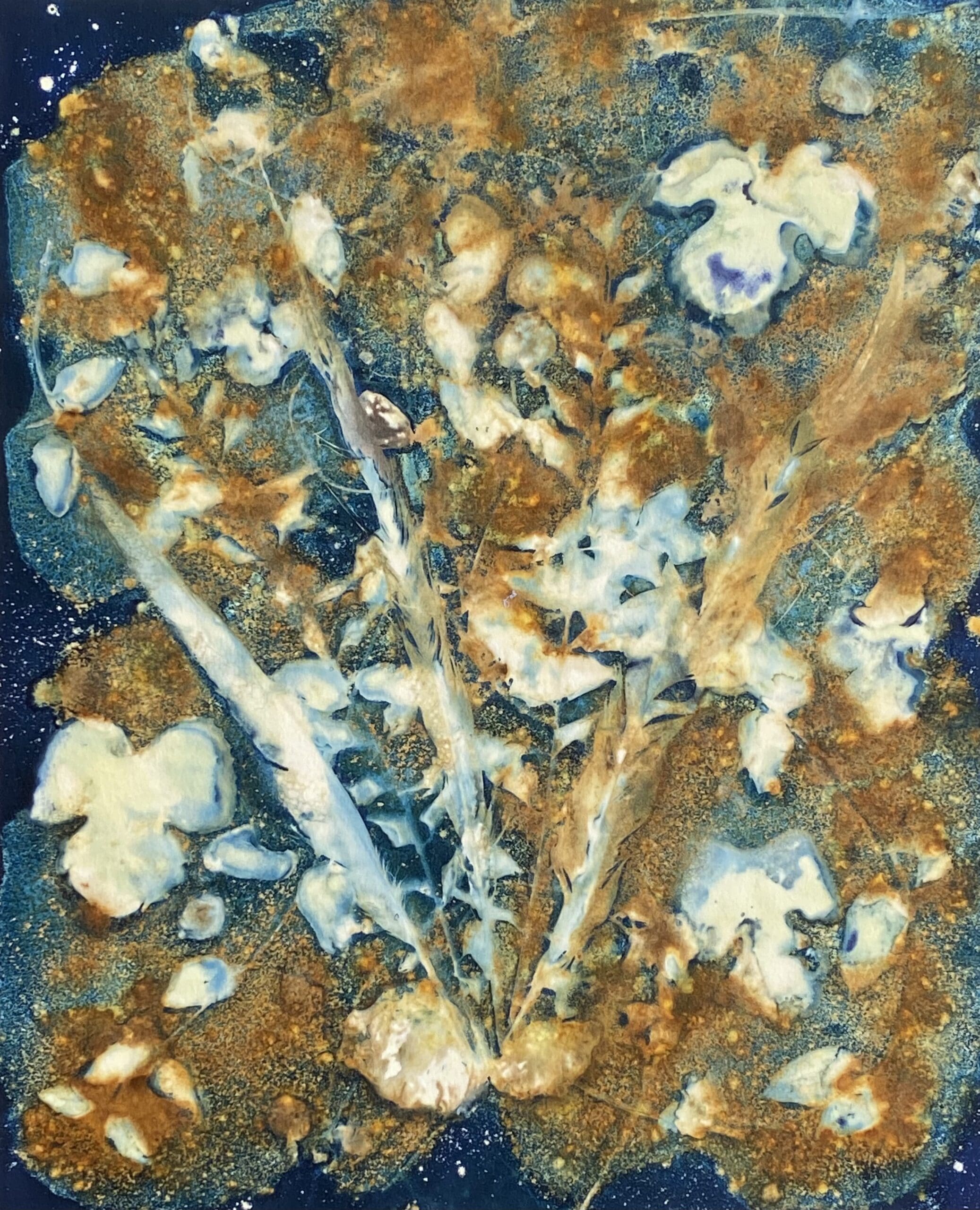 Flight Feathers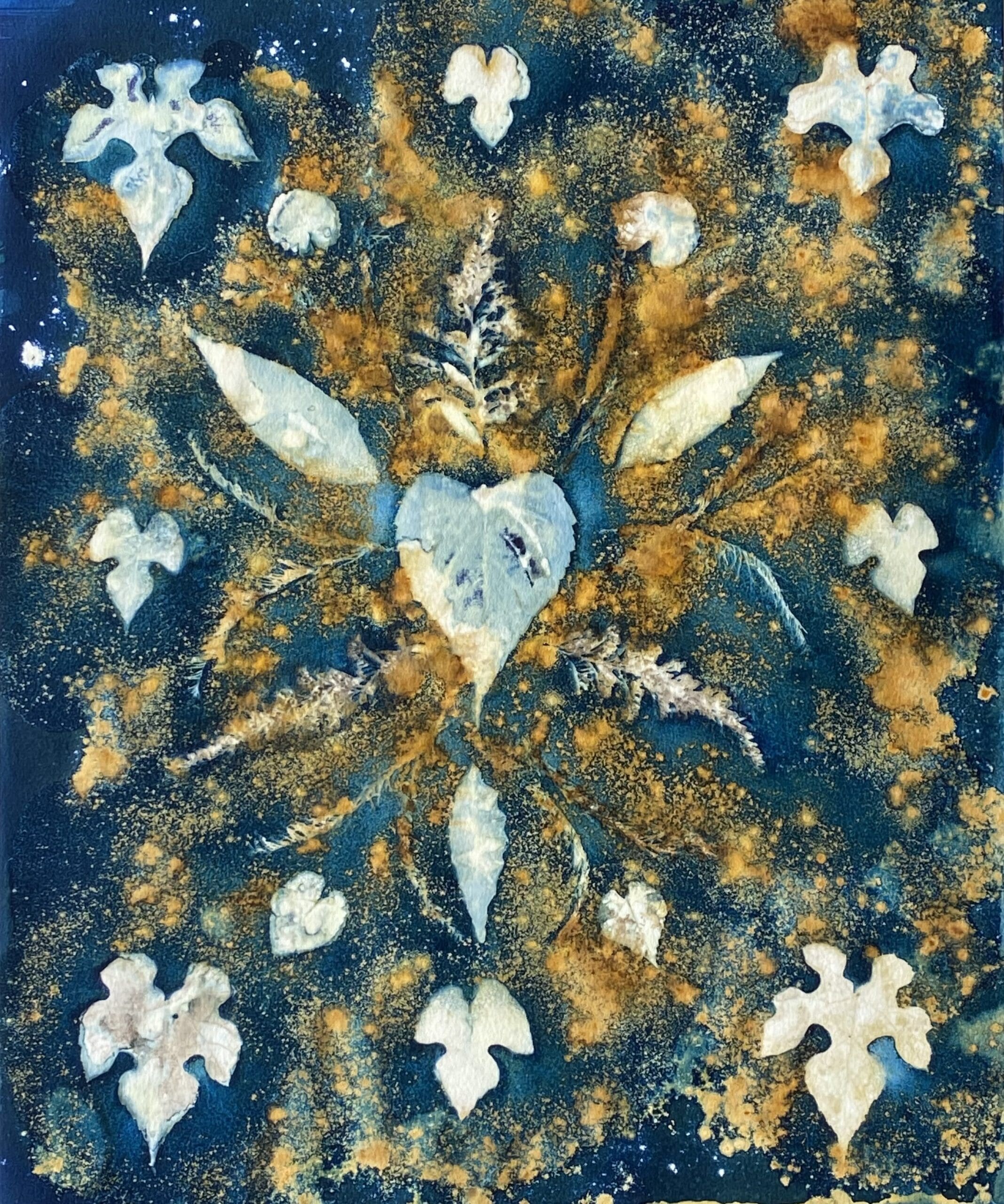 My Heart, Recurring Shapes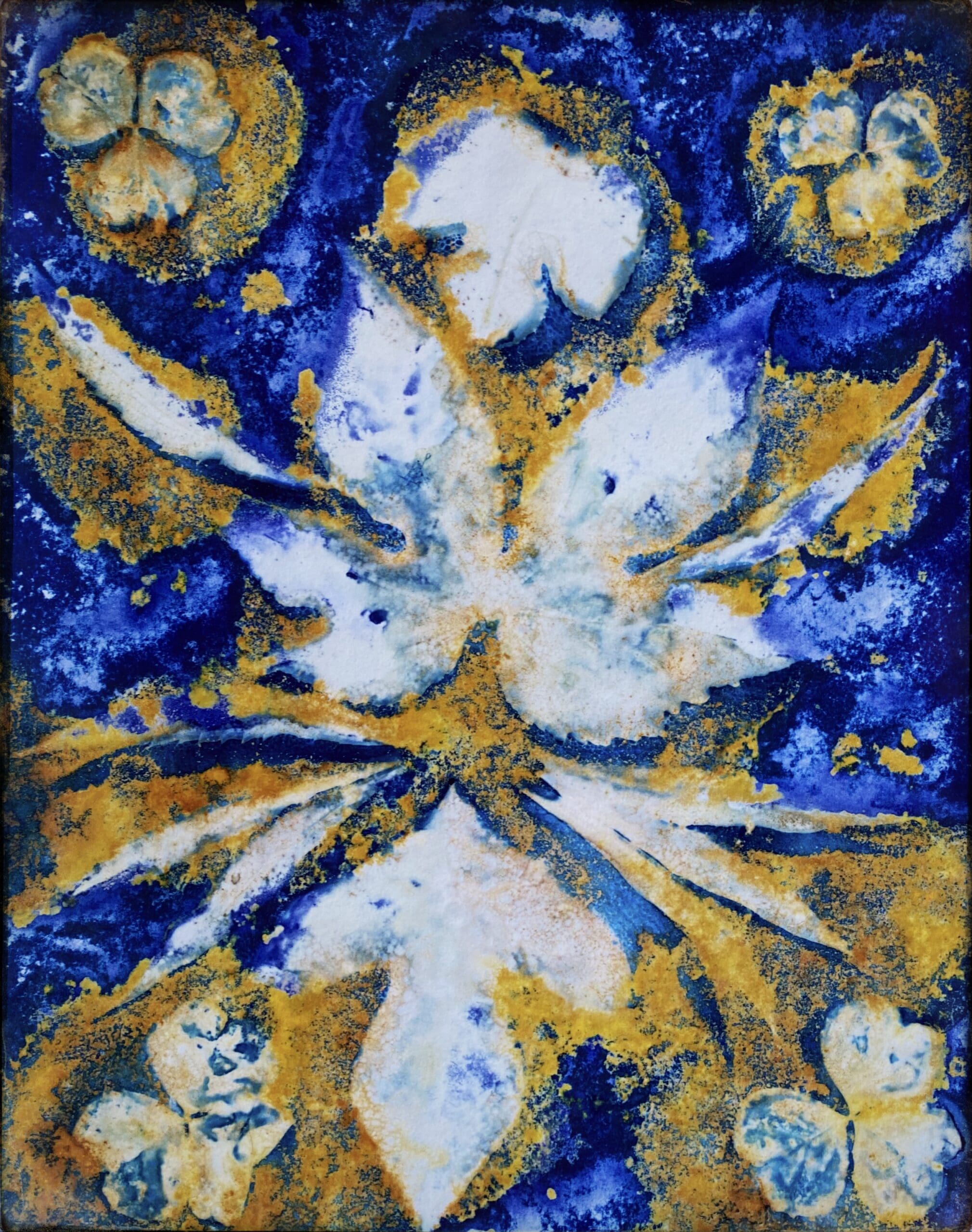 Reflections in the Night Sky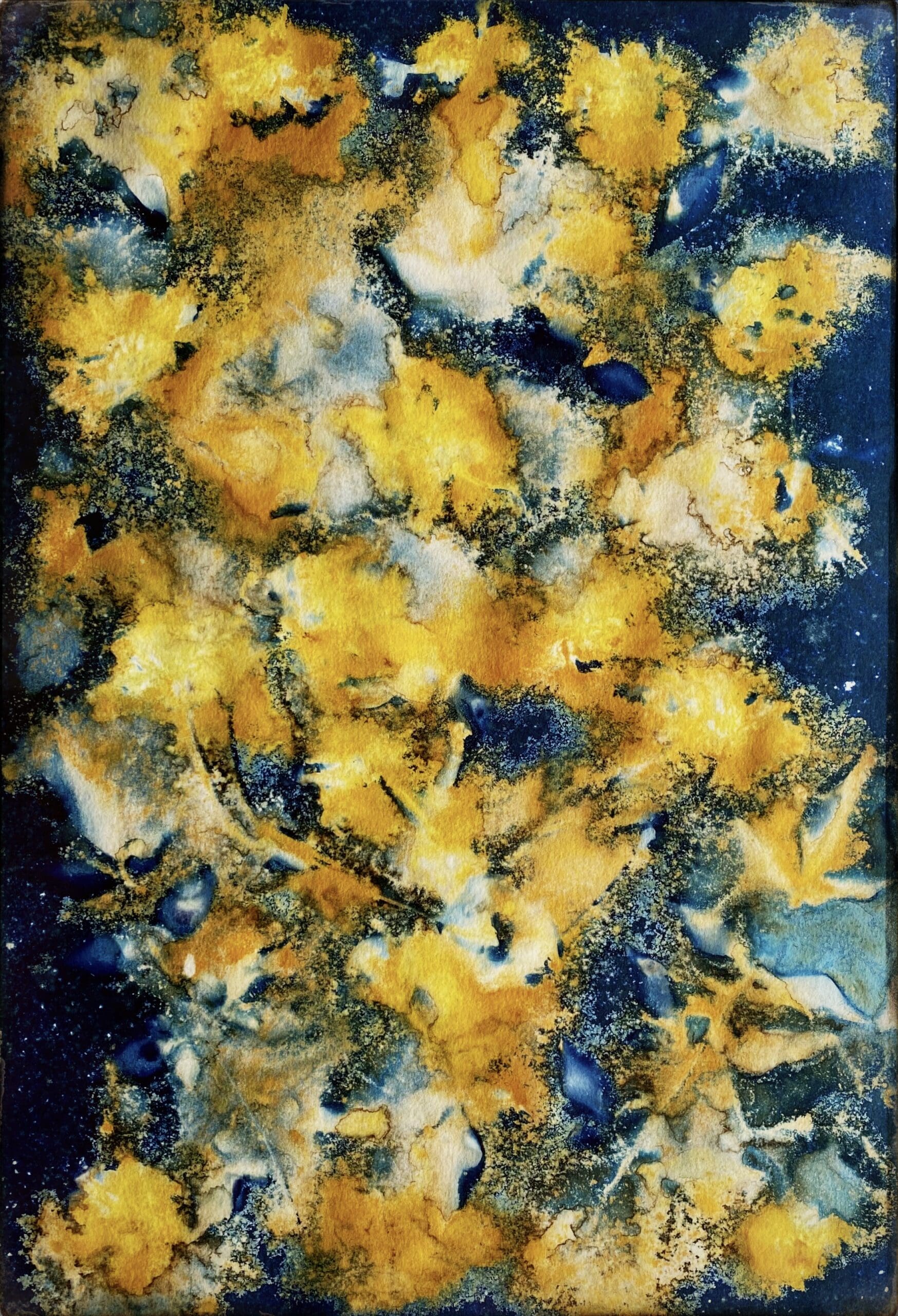 Cranial Dispersion Boogie
Galactic Flora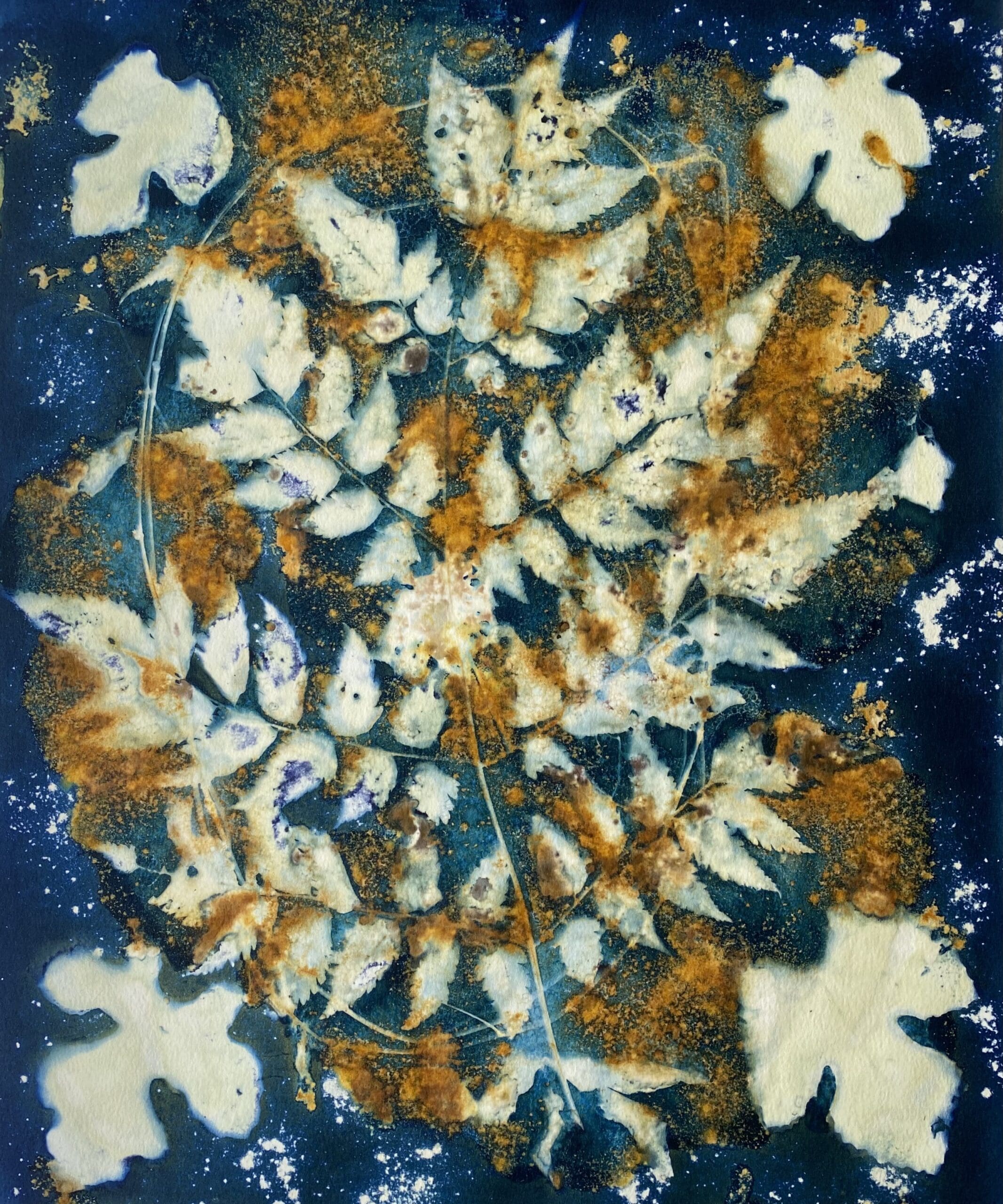 Passing Thru Dimensions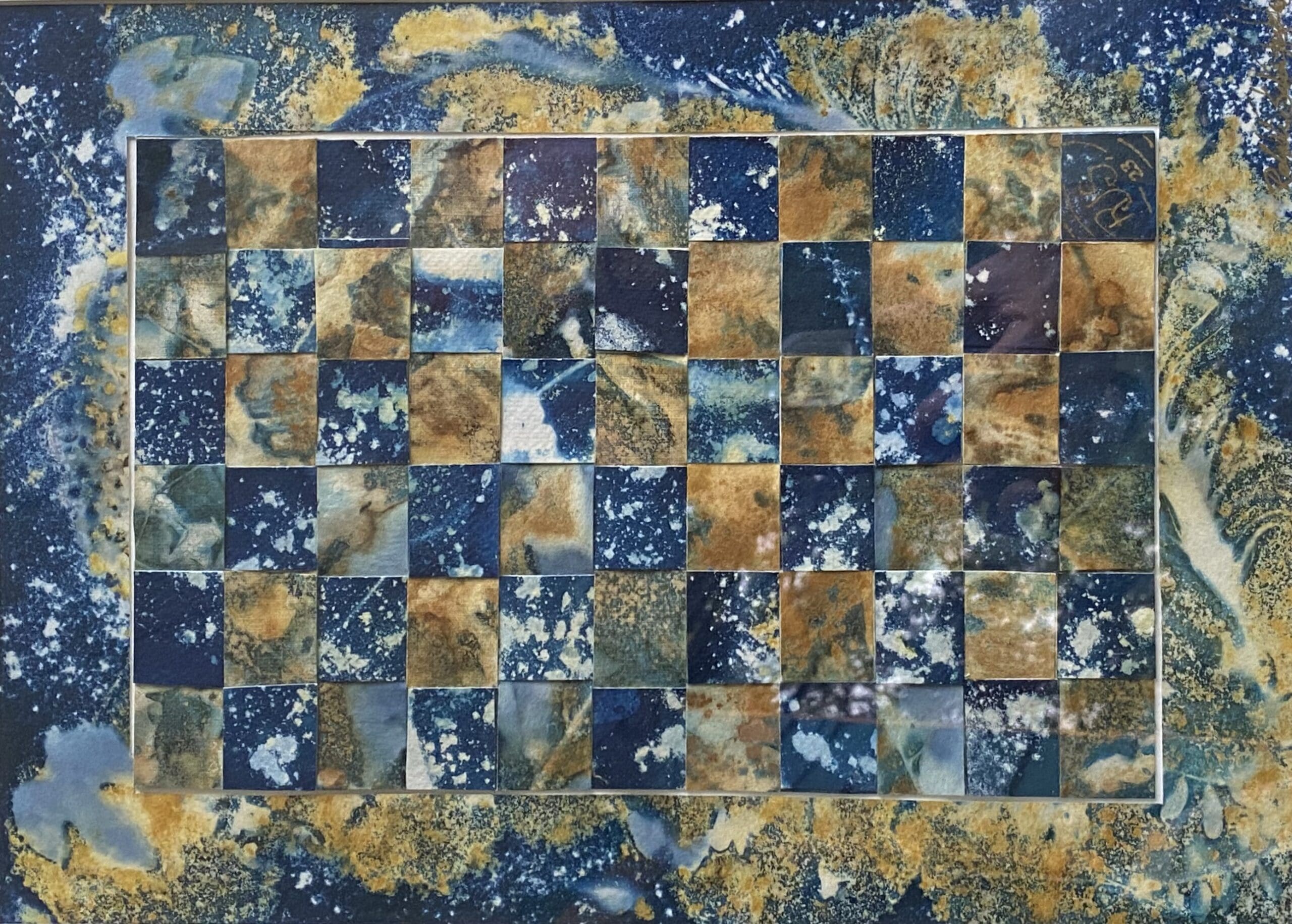 Weaving Space Time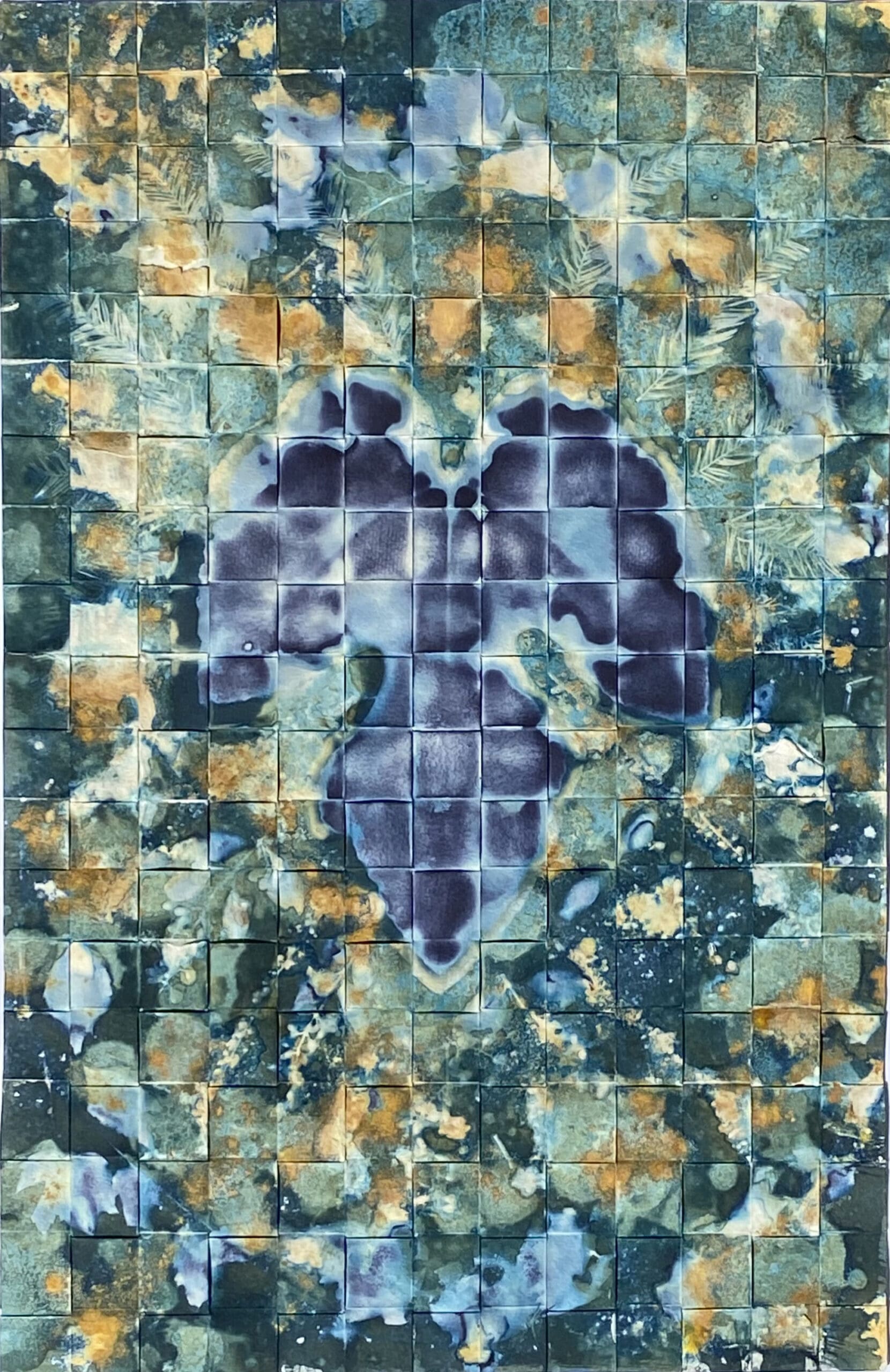 My Spirit Soars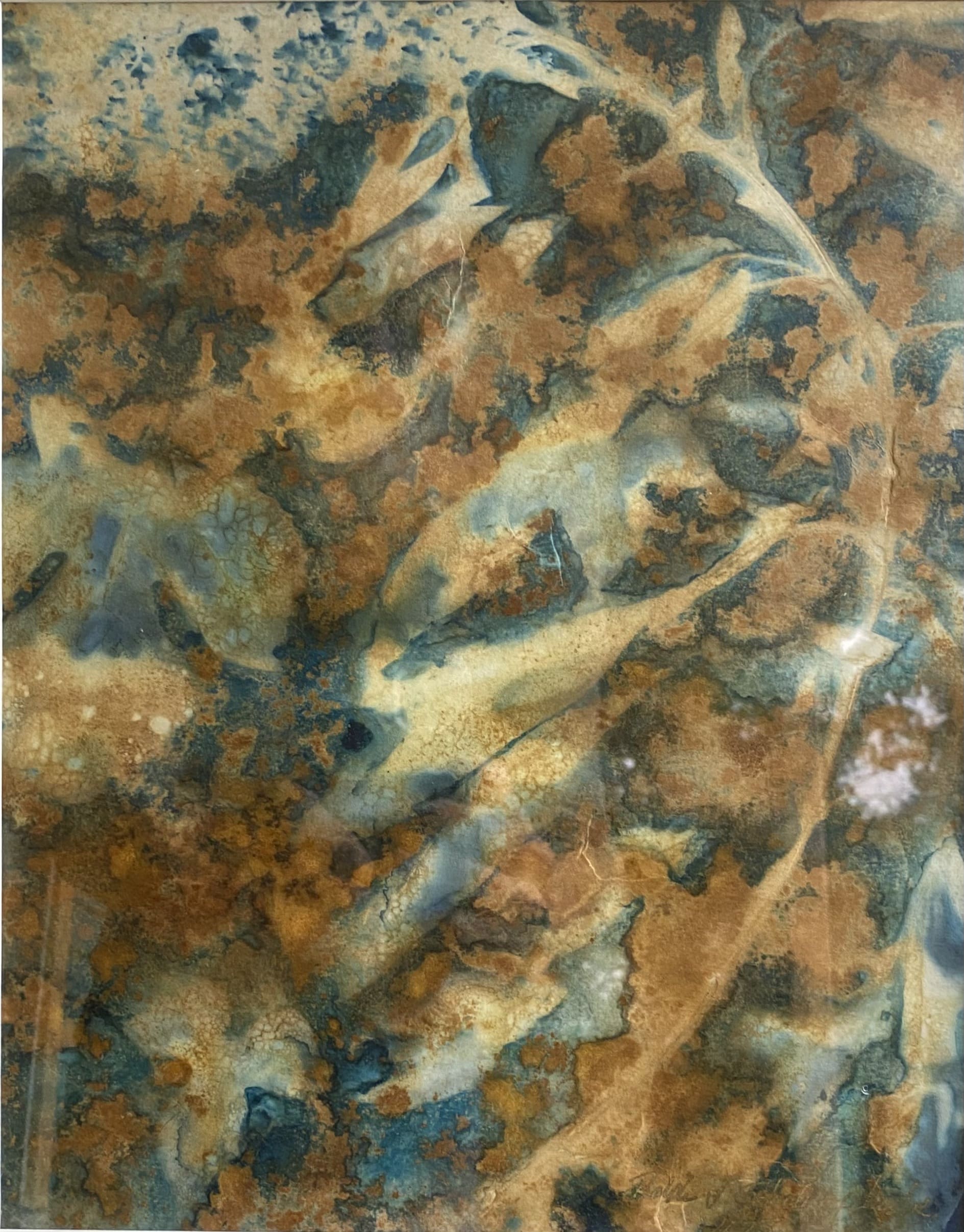 Expansion Shockwave
Vegetative Space Dust
Expanding Vegetative Nebula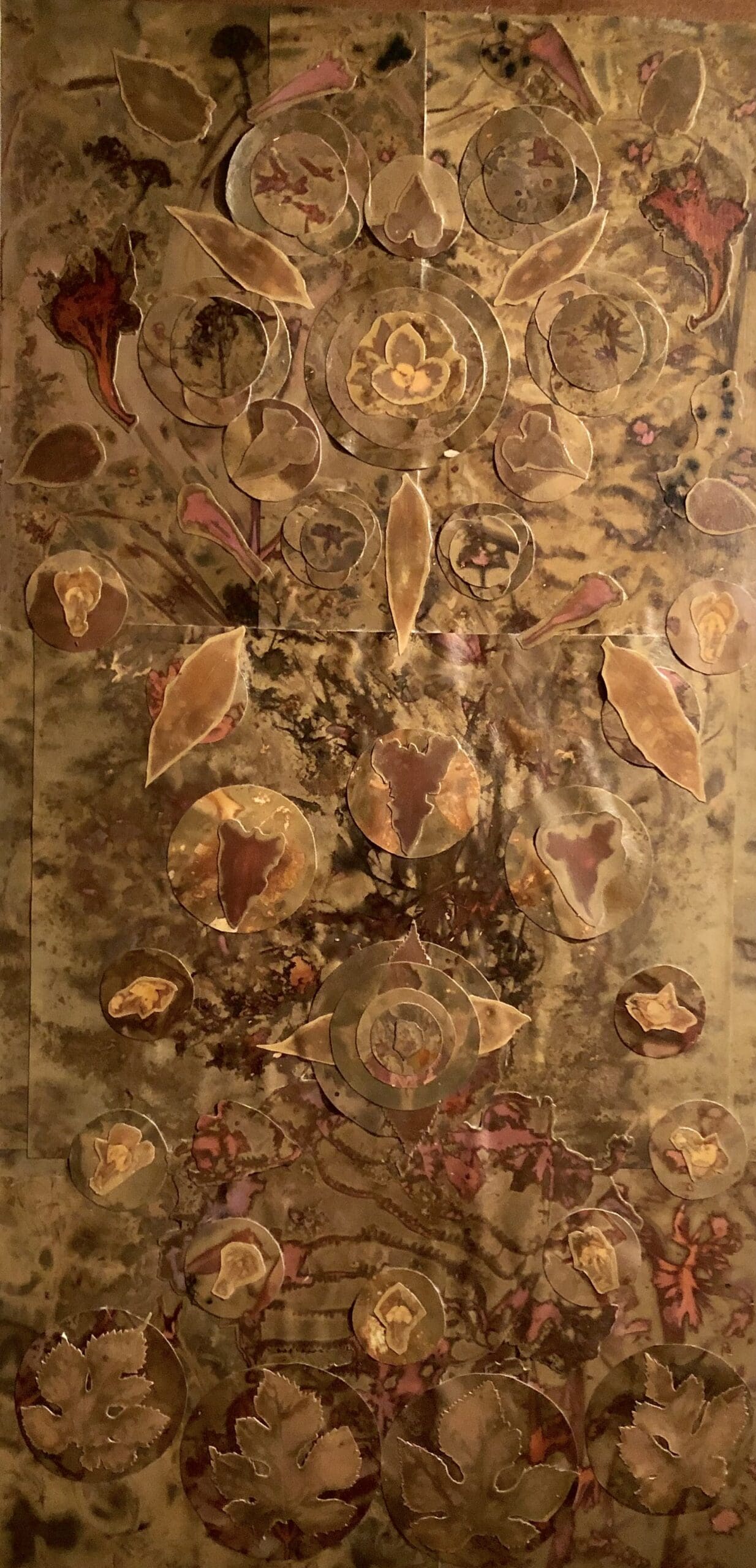 Luminous Chronograph
Four Five Eight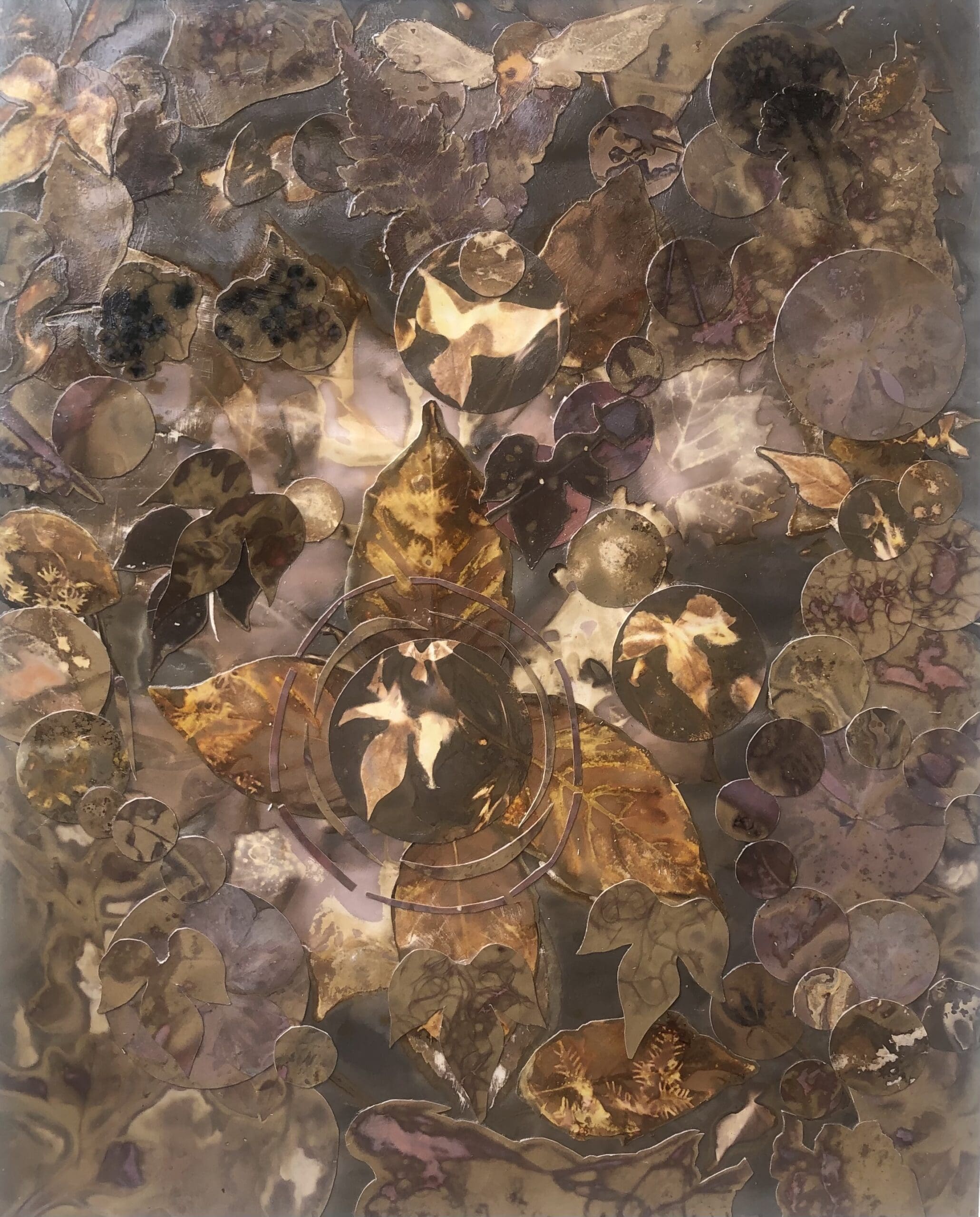 Many Things Wings