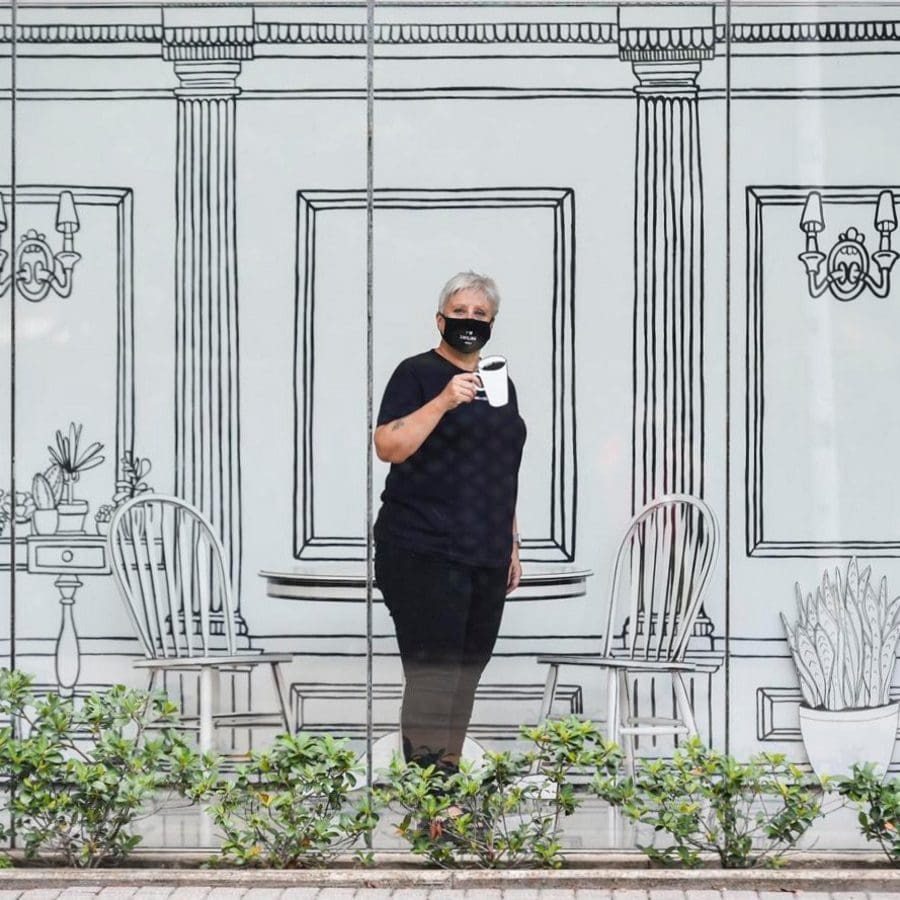 Aileen Bennett: The Illustrated Café, presented by Advancial
Photo courtesy of The Advocate / Brad Kemp
Experience the magic of The Illustrated Café, presented by Advancial.
Walk into a cartoon-like world created by artist Aileen Bennett, a life-sized immersive drawing of a cafe. Viewers interact with a unique visual art experience which will evolve and change throughout its three-month duration.
This exhibition invites you to enter and open your imagination. Reaching across generations and backgrounds, this project aims to appeal to the "social media generation" as much as those who already love art.
AcA hopes to engage visitors who would never think of walking into an art gallery, and those who just want to experience something different, fun, and uplifting.
This project is supported in part by ArtSpark, an Individual Artist stipend supported by the Lafayette Economic Development Authority and administered by the Acadiana Center for the Arts.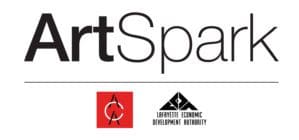 This exhibition is free and open to the public.
Daytime Hours: Public gallery hours  are 10am-5pm Monday to Saturday.
Evening Hours: This exhibition is on view during evenings of select AcA events.
Field Trips and Group Tours: AcA accommodates groups and field trips, offering private tours and interactive art making activities to compliment the experience. Contact us for more information and pricing.