AllStars Series
Presented by Broussard, David, & Moroux
13 seasons of stars at the AcA
In the AllStars series, AcA presents well-known artists, rising-stars, and newcomers to the area in a multitude of genres, from Rock, Indie, Alt, and Folk to R&B, Blues, and Soul—from Bluegrass and Country to World, African, Caribbean, and Jazz.
These artists represent diverse voices and backgrounds.
You may not know the artist, but AcA guarantees you the 'night of your life.'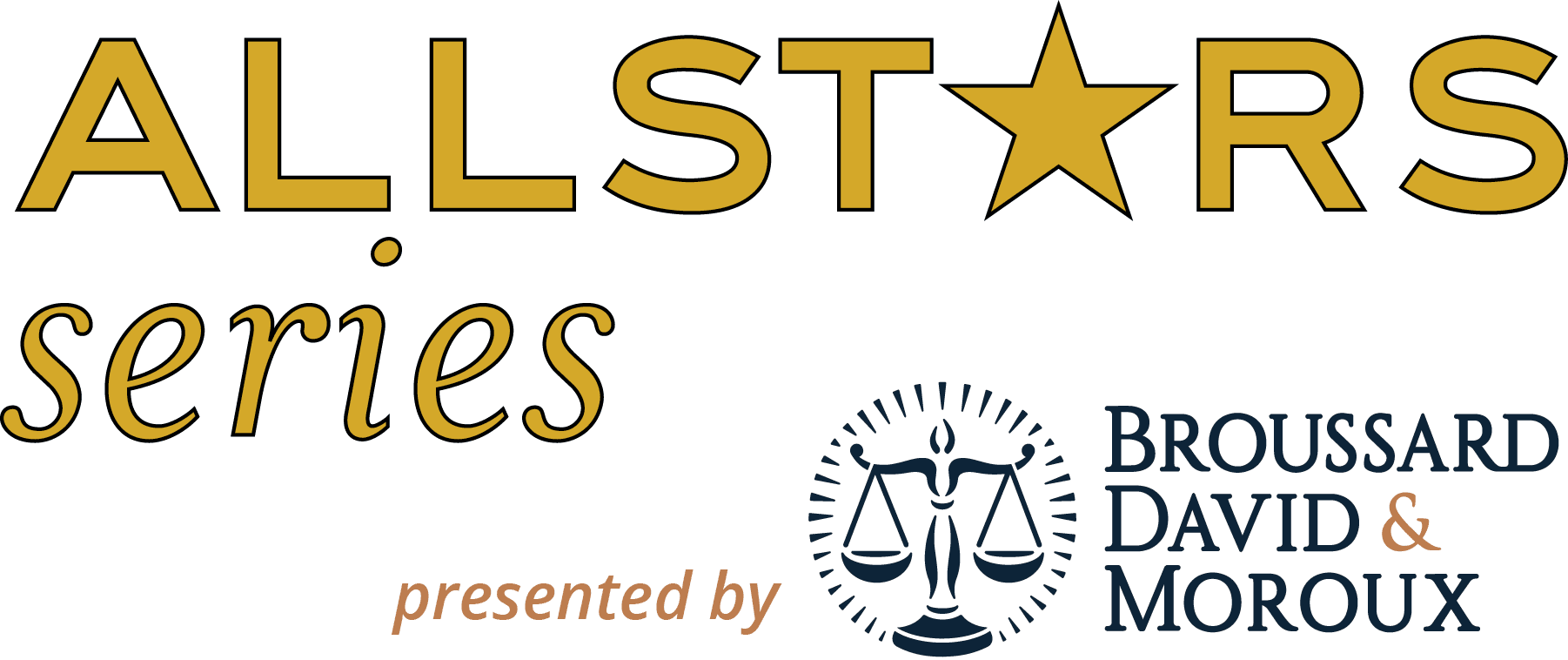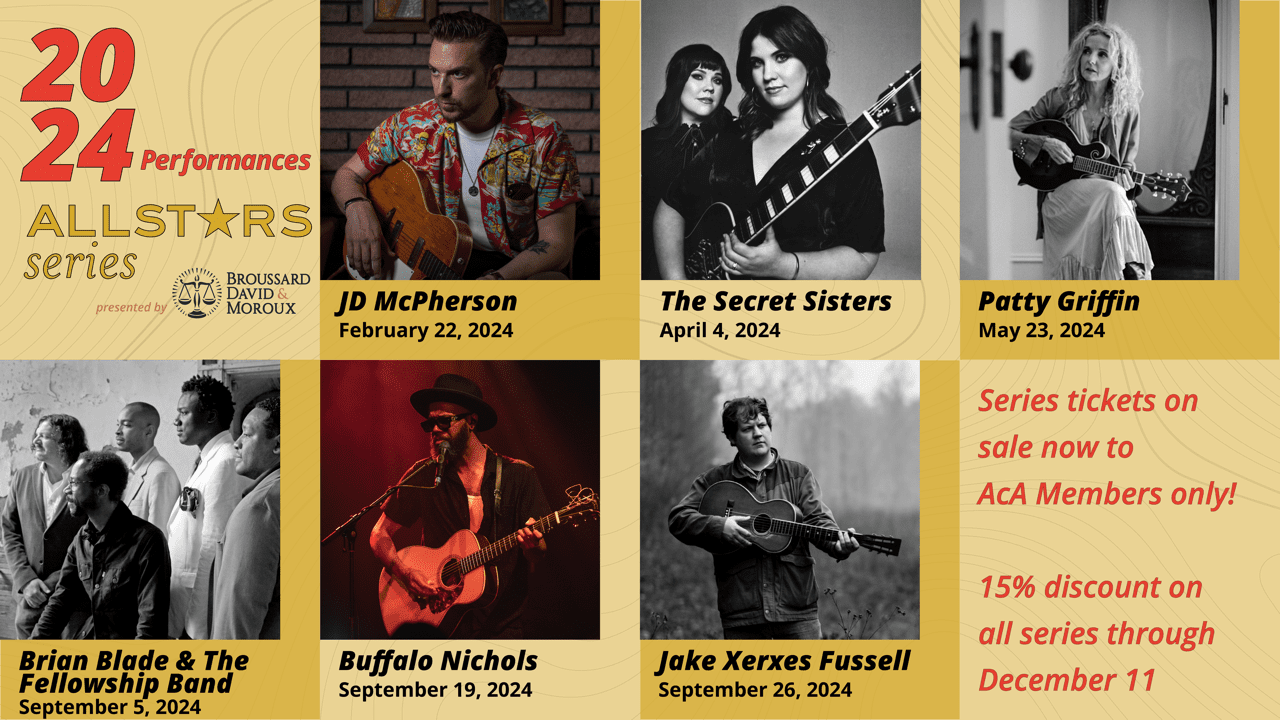 Six-show lineup
Series ticket value:
Front Orchestra $370 + taxes and fees
Rear Orchestra $310 + taxes and fees
Mezzanine $215 + taxes and fees
JD McPherson – February 22, 2024
Singer-songwriter and guitarist known for his modern take on vintage rock 'n' roll and rhythm and blues, blending retro vibes with contemporary flair.
Rock 'n' Roll | Rhythm and Blues | Rockabilly
Ticket Prices: $45, $55, $65
The Secret Sisters – April 4, 2024
Folk and country duo renowned for their heavenly harmonies and evocative storytelling. Their music captures the essence of Southern tradition with a modern, heartfelt twist.
Folk | Country | Americana
Ticket Prices: $35, $45, $55
Patty Griffin – May 23, 2024
Acclaimed American singer-songwriter known for her soul-stirring, poetic folk and Americana music. Her emotionally charged lyrics and hauntingly beautiful vocals resonate deeply with audiences worldwide.
Folk | Americana | Singer-Songwriter
Ticket Prices: $55, $65, $75
Brian Blade and the Fellowship Band – September 5, 2024
Drummer and bandleader from Shreveport, Louisiana. Blade's innovative approach to jazz and fusion music, characterized by impeccable groove and musicality, has earned him global acclaim and admiration.
Jazz | Fusion | Contemporary
Ticket Prices: $45, $55, $65
Buffalo Nichols – September 19, 2024
Captivating musical artist celebrated for his bluesy, soulful sound and gritty, emotionally charged lyrics. Buffalo Nichols' music channels the essence of American roots and folk traditions.
Blues | Folk | Americana
Ticket Prices: $35, $45, $55
Jake Xerxes Fussell – September 26, 2024
Folk singer-songwriter known for his authentic interpretation of traditional American folk and blues. Fussell's music transports listeners to a bygone era with poignant storytelling.
Folk | Americana | Blues
Ticket Prices: $35, $45, $55
We hope you join us for this great season of performances here in the heart of Acadiana!
Ticket Launch Schedule:
October 21, 2023—

Season announced with special sale during Gulf Brew—in person only at AcA Box Office for AcA

(includes 15% discount!)
October 24, 2023—

Tickets for all 2024 series on sale online and at Box Office to

members only

(includes 15% discount!

)
December 12, 2023—

Individual tickets on sale to

members only

.

January 2, 2024—

Individual tickets on sale to the

general public

to all shows.
How to get your tickets:
Already a member? Check your email! 

AcA Members will receive an email with private links for series tickets on Tuesday, October 24 at 9am. 

Not an active member?

 

Join or renew your membership today at any level to access early-bird series tickets at a 15% discount! 
Call or email the Box Office with any questions, frontdesk@acadianacenterforthearts.org / 337-233-7060