Fostering art and culture in Acadiana.
About Us
How We Serve Our Community
Arts in Education
The AcA's Arts in Education programs provide arts experiences to students as well as tools to teachers for integrating the arts into the education experience.
Community Development
AcA administers state, local, and privately funded arts and culture re-grant programs, supports the creation of new works of art, exhibits, performances, workshops, public art, and audience services.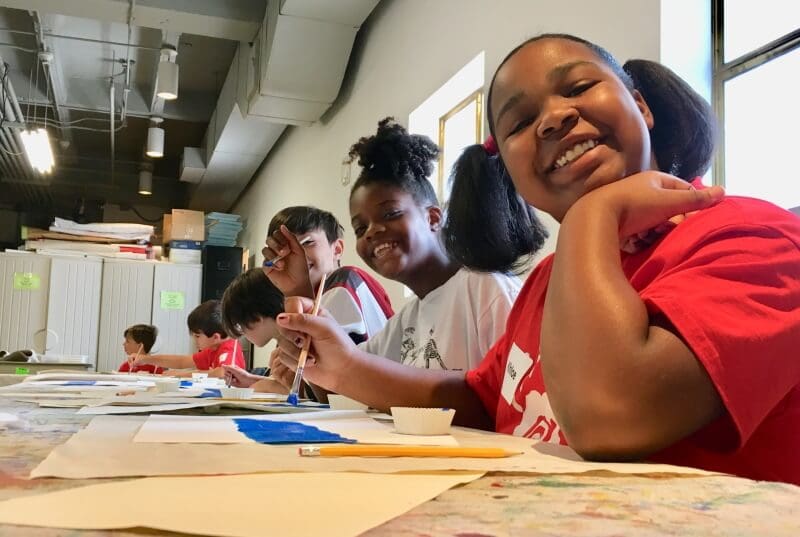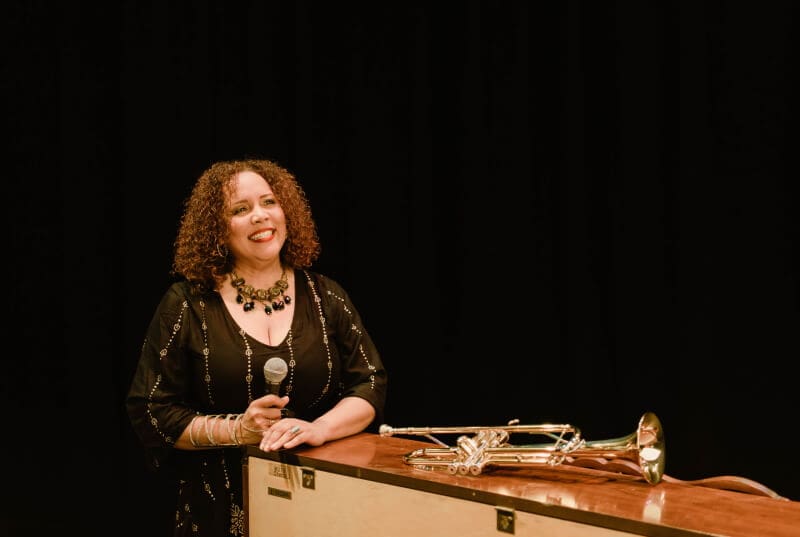 Visual Arts
AcA serves thousands of patrons each year through more than 20 exhibitions and 6,000 square feet of world-class galleries.
The department actively seeks out new regional artists, as well as showcases leading professionals in the global arts community.
Performing Arts
AcA's Performing Arts Program includes a wide variety of elevating performing arts experiences that continue to attract support, participation, & public attention from all corners of the community. These programs put money into the local arts community & engage new audiences year-round.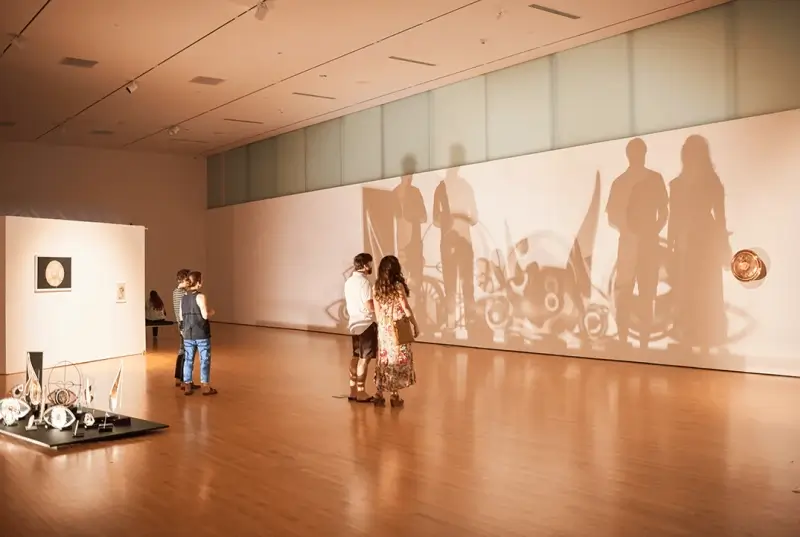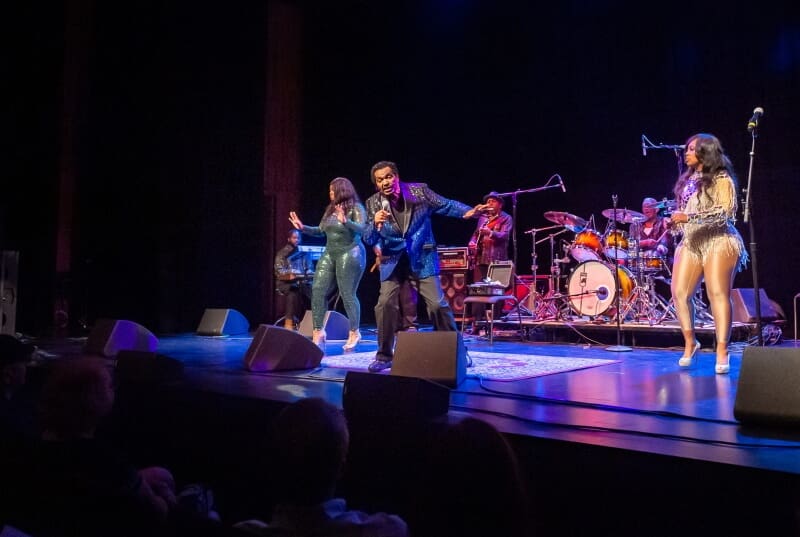 by AcA Teaching Artists annually
receive AcA's Arts in Education services annually
with Lafayette Parish School System
invested in Acadiana artists and cultural organizations annually
in Acadiana artists and cultural organizations, through fair compensation and grant support
fairly compensated annually
parishes served by AcA's mission
(Acadia, Evangeline, Iberia, Lafayette, St. Landry, St. Martin, St. Mary, & Vermilion Parishes)
Our mission is fostering art and culture in Acadiana.
Founded in 1975, Acadiana Center for the Arts ("AcA") is a community-supported nonprofit organization that fosters art and culture in Acadiana. Since its founding, AcA has developed as a major force, shaping the future of public education and community development in South Louisiana.
AcA supports the creation of new works of art, exhibits, festivals, performances, and public art across an eight-parish region that includes Acadia, Evangeline, Iberia, Lafayette, St. Landry, St. Martin, St. Mary, and Vermilion Parishes.
AcA aims to bring equitable access to the arts and supports fair compensation of artists. On average, AcA serves over 300,000 people annually and provides fair compensation to 2,700 artists.
In 2013, the AcA merged with the Performing Arts Society of Acadiana ("PASA"), whose mission was to educate, inspire, entertain, and culturally enrich the people of south Louisiana by providing local access to a diverse range of the performing arts. This merger supported the vision of both organizations and provided much-needed support to PASA's programs. Founded in 1989, PASA served as a leading voice in the performing arts in South Louisiana for close to three decades.
Samuel Oliver
Executive Director
Iya Tsyrkot
Executive Assistant
Fundraising & Marketing Staff
Corinne Sprague
Development Coordinator
Mandy McGee
Marketing & Design Assistant
Rachel Adams
Marketing Manager
Anna Kojevnikov
Community Development Manager
Bree Sargent
Education Director
Erin Gray
Education Coordinator
Glenn Fields
Performing Arts Director
Gwen Richard
Community Development Director
Jaik Faulk
Visual Arts Director
Paige Thomas
Education Manager
Reagan Benit
Performing Arts Coordinator
Aaron Thomas
Production Manager
Audrey de Mahy
Guest Services Manager
Beth Chiasson
Operations Director
Connie Petro
Office Manager
Maggie Martin
Production Assistant
Mike Drennan
Facility Engineer
Tim Benoit
Facility Coordinator
Tshy Cross
Café & Bar Manager
Vicki Chrisman
Bookkeeper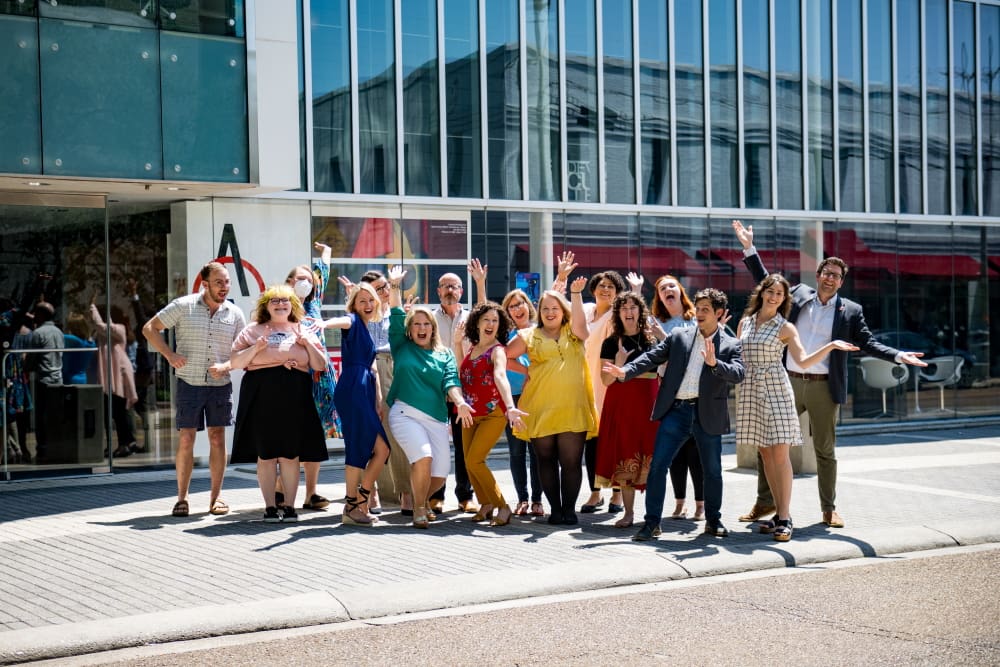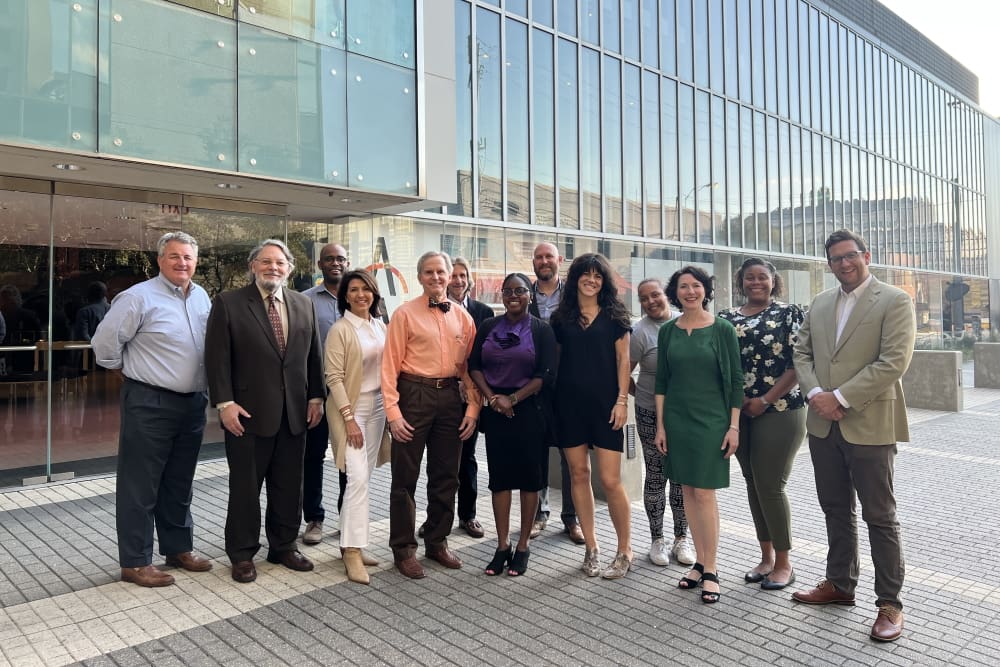 Jessica Allain
Attorney, Jones Walker LLP
Richard Brauns
Senior Partner, JKR Advertising & Marketing
Karen deClouet
Artist
Jon Downs
Principal, J. Wallace James Elementary, Lafayette Parish School System
Sarah Gauthier
Talented Teacher, Lafayette Parish School System; Director, Theatre Acadie
Robert John, Jr.
Partner, J&J Exterminating
Brandon "DJ Digital" Journet
Performing Artist; Host, XXL Higher Level Radio, Townsquare Media
Burnell Lemoine
Retired Superintendent, Lafayette Parish School System
Hannah Smith Mason
Artist; Community Outreach and Business Development, Smith Mason & Co.
Olivia Smith Regard
Division Assistant Vice President, Compliance Counsel; Arthur J. Gallagher
Sadie Shamsie
President/Owner, Standard Title
Johnathan Williams
Owner, Quality of Life Services; Executive Director, Upper Lafayette Economic Development Foundation
Charles Boudreaux
Partner, Kean Miller LLP
Robbie Bush
President, Associated Travel LLC
Kenneth Douet
Owner, Maison Stéphanie Bed and Breakfast
Erica Fox
Owner, Attakapas Collective
Nanette Heggie
Principal, Heggie Investment Partners
Ethan Jordan
Head of Product, Sootchy, Inc.
Cliff LaCour
Partner, NeunerPate
Melissa Maeker
Representative of Junior League of Lafayette
Jerome Moroux
Partner, Broussard & David
Mechelle Roberthon
Vice President/Director of Talent Development, Home Bank
Marshal Reggie Thomas
Lafayette City Marshal; Deacon, St. James Baptist Church
Ronnie Daigle, MD
President
Lyle Girouard
Immediate Past President
James Kirk Piccione
Treasurer
Michael Munzing
Executive Committee Member-at-Large
Taylor Davis
President-Elect
Daphne Krampe
Secretary
Aleisha Johnson, MBA
Executive Committee Member-at-Large