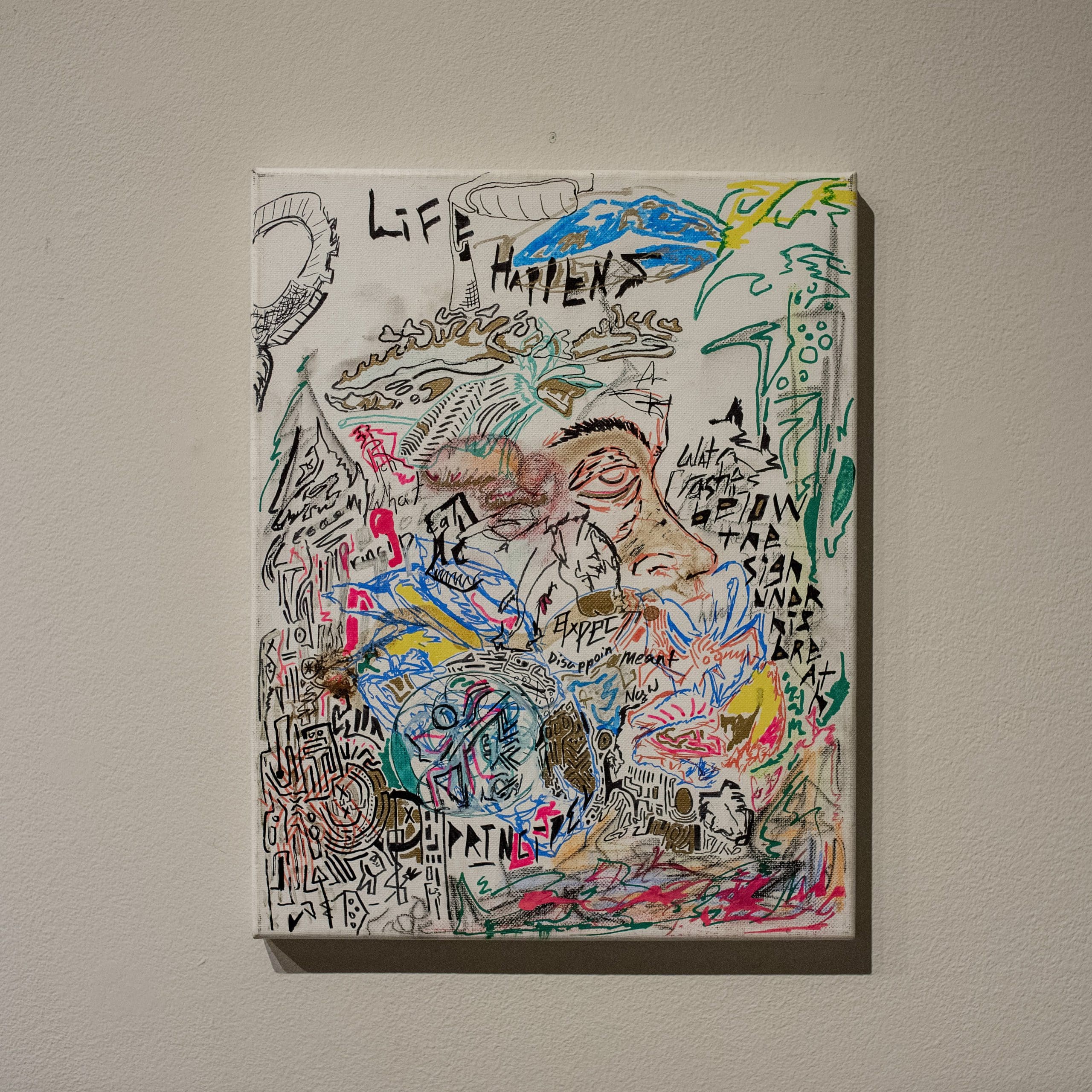 Courman Winters
Courman Winters creates works of immediacy and contemporary energy.
Winters' studio practice finds many avenues for community engagement with like-minded artists across races and experiences with the aim of "starting conversations" and "examining the shared human experience." Winters' visual arts practice has a quiet honesty centered in personal experience. Despite this, Winters has a big influence on the Acadiana community as a community organizer, an experimental artist, and as a founder of the artist collective Willingly Rejected.
In reflecting on this body of work Winters states, "My current work expresses the power of reflection on my psyche as well as an overall appreciation. My art is focused on transparency with yourself and others for personal growth and to build open lines of communication to understanding."
Winters employs a variety of mark-making and media in this collection of works. Digital works are set next to hand-drawn ink and graphite; these are then juxtaposed with works in reflective gold paint. There are many happy glimpses and moments for the keen observer in Winters' work.
Media
Hours and Admissions
This exhibition is free and open to the public.
Daytime Hours: Public gallery hours  are 10am-5pm Monday to Saturday.
Evening Hours: This exhibition is on view during evenings of AcA performances and Second Saturday ArtWalk.
Field Trips and Group Tours: AcA accommodates groups and field trips, offering private tours and interactive art making activities to compliment the experience. Contact us for more information and pricing.