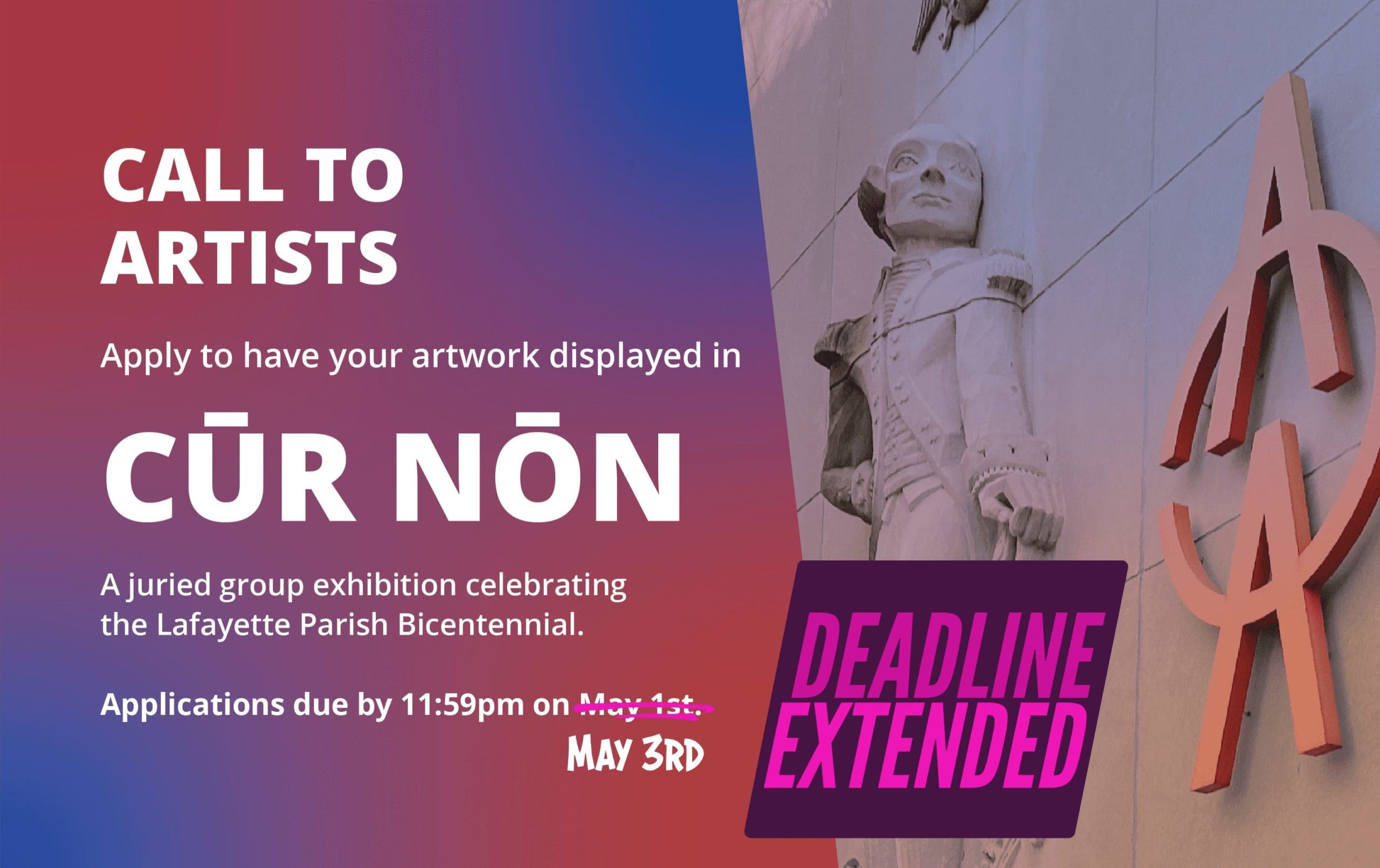 "Cūr Nōn" Call to Artists
In celebrating the 200-year anniversary of Lafayette Parish's Official Charter, Acadiana Center for the Arts is undertaking a juried exhibition inviting artists from the communities we serve to be inspired by the motto of Lafayette Parish's namesake, the Marquis de Lafayette.
Emblazoned on his family's coat-of-arms is the phrase "Cūr Nōn", a Latin phrase meaning "Pourquoi Pas" or "Why Not?" The Marquis considered this a phrase to inspire audaciousness, which he lived by throughout his life in both the American and French Revolutionary Wars.
We are inviting artists to respond to the theme of "Cūr Nōn" in order to envision what may come in the next 200 years here in Lafayette Parish and the City of Lafayette.
In this phrase, we are inviting artists to expand their personal practices as artists working in this community to be audacious.
"Cūr Nōn" is an open call to artists—to challenge themselves in their craft, to take chances within what they imagine for themselves, and to dwell on the intersection of the many cultures and histories that make up our contemporary Lafayette.
The Call to Artists guidelines and submission portal will open on March 20th and will be accepting submission until May 3rd, 2023. The selection process will commence thereafter by our guest juror and curator Camille Farrah Lenain.
The exhibition will open to the public in the AcA Main Gallery from June 10, 2023 through August 12, 2023.
Curator:

Camille Farrah Lenain