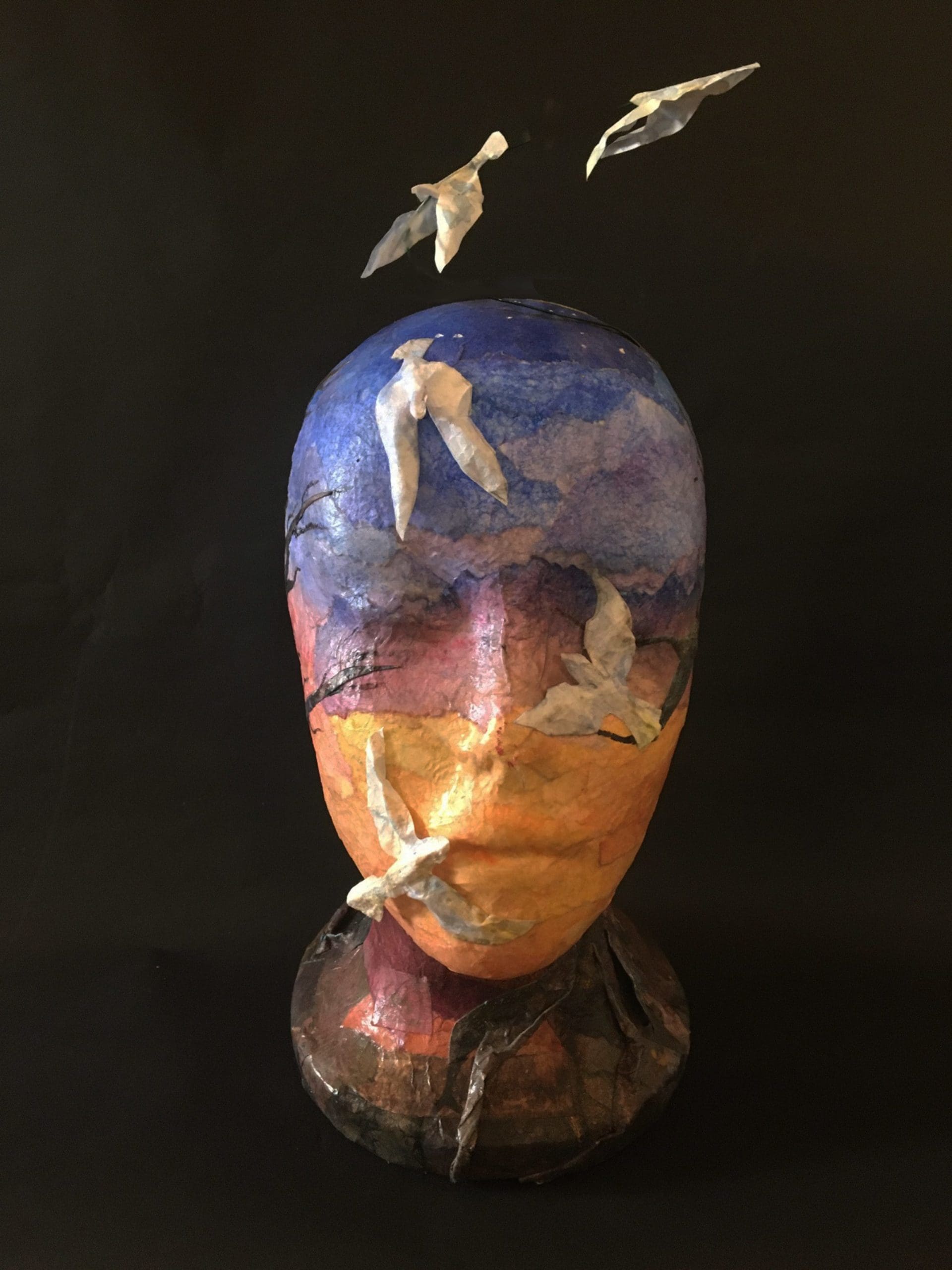 Diane Baker: Out of the Box
To make a living, Diane Baker has worked as a graphic designer/ illustrator for various environmental agencies for many years. While working with environmental scientists, she created a plethora of booklets, covers, posters, charts, maps and very accurate illustrations for scientific communication.
The paintings in this show, however, display another side of the natural world. Animals are taken out of their natural habitat and juxtaposed against bright colors and geometric shapes to force people to take a second look. Trees, plants, and flowers are surrounded by color, boxed into frames and given individual focus. In later paintings, animals and plants are freed from their boxy frames and painted on bed slats. Simplified human figures, flowers and sinuous plants join to create a flowing, joyous ecosystem.
After viewing these paintings as a whole, Diane Baker started seeing similarities in the nature theme to other women artists. Knowing that March was Women's History Month, she wanted to create an homage to three famous women artists who used nature in their paintings and were definitely out of the box.