Francesca Du Brock: Empty Field, Endless Dusk
Empty Field, Endless Dusk
Single channel video, 25 minute loop, 2012
A figure silhouetted against the setting sun uses a flashlight to spell out the following message in Morse code, excerpted from Roberto Bolaño's 2010 collection of stories The Insufferable Gaucho:
"We think our brain is a marble mausoleum, when in fact it's a house made of cardboard boxes, a shack stranded between an empty field and an endless dusk."
As the sun sets, the beam of the flashlight gradually weakens until the image fades to black.
Wallpaper, 1987, Sunlight, 2012
Archival pigment print on newsprint, 2013
An excerpted photo of wallpaper from the artist's childhood home in Alaska is placed against the wall of her apartment in California. By focusing on the passage of sunlight over the image and the use of fragile materials such as newsprint, the resulting work evokes a sense of impermanence and obsolescence.
This exhibition is made possible by our visual arts sponsors: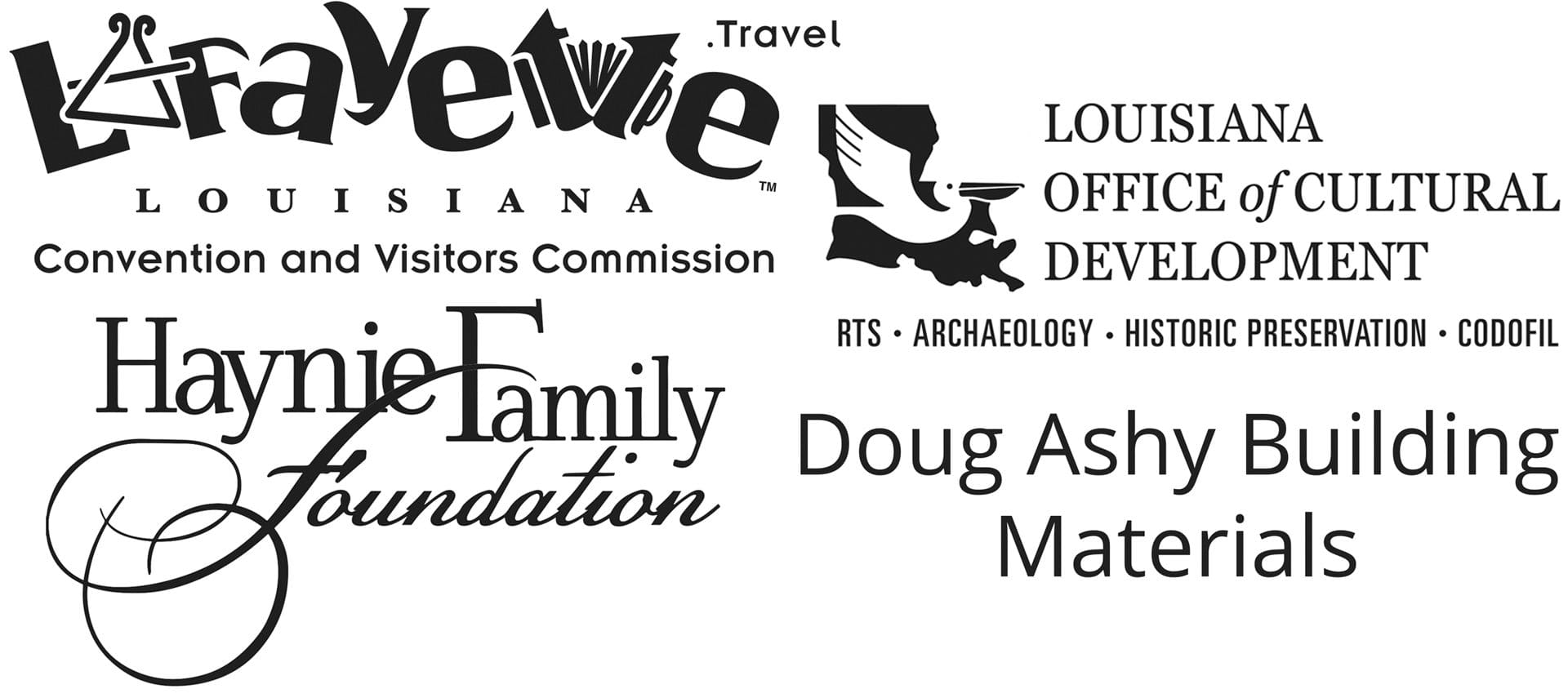 Hours and Admissions
Suggested donation of $5/person visiting AcA's galleries.
Daytime Hours: Public gallery hours are 9am-5pm Tuesday through Saturday.
Evening Hours: This exhibition is on view during evenings of select AcA events.
Field Trips and Group Tours: AcA accommodates groups and field trips, offering private tours and interactive art making activities to compliment the experience. Contact us for more information and pricing.
Why a suggested donation, you ask?
Your donation helps bring art from around the world to our community AND supports local artists who exhibit in AcA's galleries. Since our founding in 1975 and since this building opened in 2004, AcA has showcased thousands of artists. This space has become a hub for artists and art-loving audiences right here in Acadiana. Your dollars help make both of those things happen!
Interested in doing more? 
Consider becoming a member at the level that suits your budget and interests best. Whether it's the President's Circle, Young Insiders, Family Membership (or any one of our many levels of support), there's something that fits your budget and can let you express how much a strong cultural life in Acadiana means to you. Ask how to become a member at the front desk.
Thank you for helping bring great art to our community!