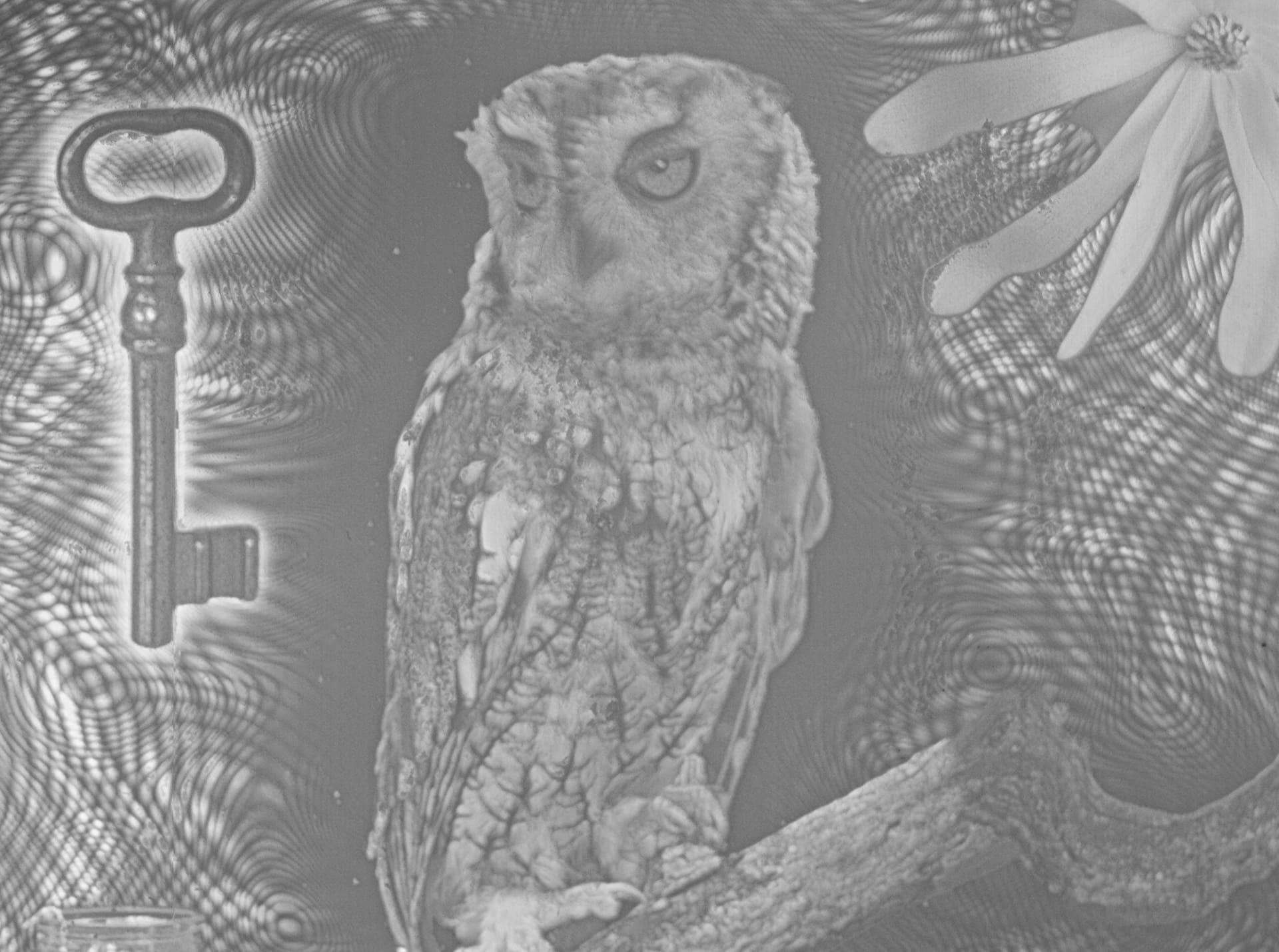 In the Company of San Malo
Francis Pavy pays a stunning homage to the village of San Malo.
In the Company of San Malo is an exhibition of finely detailed lithophanes constructed of cast acrylic. The works are the result of an invitation to collaborate in a project called Le Ker Creolebirthed originally in 2013 by artists Bruce "Sunpie" Barnes and Rachel Breulin. In 2016, through this project Breulin, Barnes and collaborators, Pavy included, re-imagine a Maroon village set at New Orleans' Music Box. At the center is the legend of Juan San Malo a resistance leader of escaped slaves in 1780's New Orleans. These Maroons, as they were called, created villages and hidden refuges peppered throughout the bayous.
About the Artist
A lifelong resident of Louisiana, Francis X. Pavy was born in Lafayette on March 2, 1954. As a child, Francis studied art under the direction of Elemore Morgan Jr. When he was 12, Pavy was an avid photographer and set up a darkroom in the attic of his parent's house. In college he studied music, ceramics, animation, painting, printmaking and sculpture, graduating in 1976 with a Fine Arts degree in Sculpture. In 1977, Pavy started working in a glass shop, making leaded and beveled glass windows. In 1982 he opened his own glass studio.
Pavy says of his time working with glass, "Designing glass had a great impact upon my later painting style. The linear quality of leaded glass design, dealing with flat planes of color, and the simulation of transmitted light were important elements I had in my vision when I again approached painting." He adopted painting as his primary medium in 1985.
Since then, Pavy's work has been well received regionally, nationally and internationally with one-man exhibitions in New York, Los Angeles, Houston, Aspen, New Orleans as well as France and Switzerland. Pavy has also participated in many notable group shows such as Outward Bound: American Art on the Brink of the 21st Century (traveling from the United States to Indonesia and the Middle East), Elvis And Marilyn: 2 Times Immortal (traveling from the United States to Japan), Southern Narrative Painting (Southeast U.S.) and Invites: Peintres Louisianais (Paris, France).
Eric Bookhart of Art Papers writes about Pavy's work, "Pavy uses patterning and figurative distortions to achieve mind-bending effects. With his deeply luminous tonalities, the end result is like an unhinged formalism with a beautiful palette."
In the New Orleans Art Review, Calvin Harland writes, "He, in my opinion, is already a rare artist to come out of the Cajun world: meaning he is one of the very few artists of a similar Cajun heritage to have made in-depth use of his native source material."
Major corporations such as Brown-Ferguson Corporation, Premier, Bancorp, BMG Music, Capitol Records and Rounder Records have collected Pavy's work in addition to many museums and individual collectors.  Notable museums and individual collectors include: The New Orleans Museum of Art and the Morris Museum of Art, Ron Howard, Lorne Michael, Paul Simon, Walker Percy, Prince Bandar of Saudi Arabia, Antoine de Caunes, Philippe Djain and Steve Cropper.
Pavy's work has been published in a variety of catalogs, books and magazine articles. Among them are: Elvis & Marilyn: 2 Times Immortal (US & Japanese Editions), The South: A Treasury Of Art and Literature; Francis X. Pavy, La Musique Zydeco: The Colors of Rhythm; and Outward Bound: American Art on the Brink of the 21st Century.
Francis Pavy lives with his wife and two children in Lafayette, Louisiana.