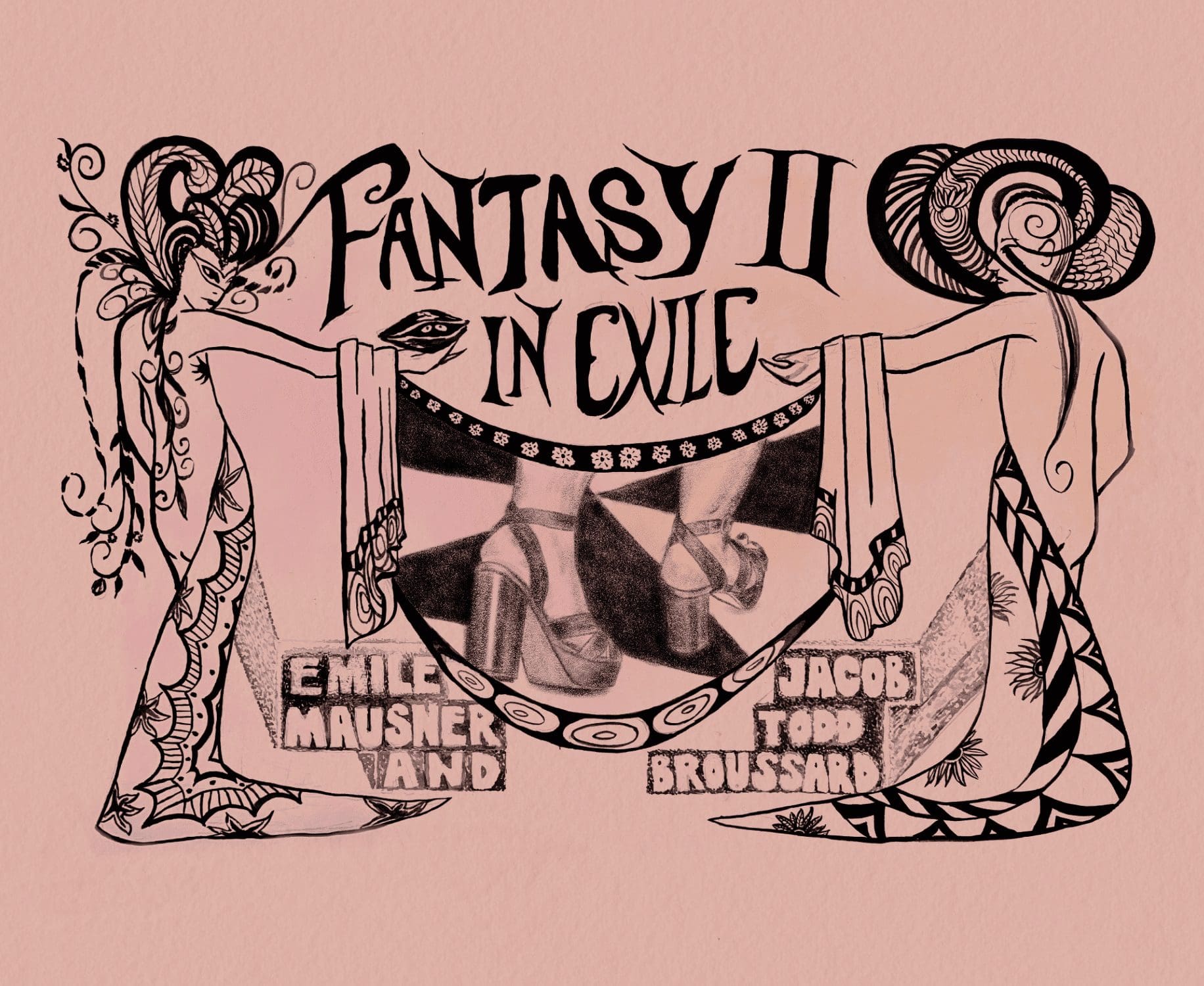 Jacob Todd Broussard & Emile Mausner: Fantasy II in Exile
FANTASY II IN EXILE:
Works by
Emile Mausner & Jacob Todd Broussard
With a knowing nod to the long departed gay nightclub of Lafayette, "a contemporary discoteque for interesting liberated people," Fantasy II in Exile prospects for hope and heritage where immediacy knows no domain. In myth, in the dreamworld, on high to the perpetual dancefloor—the archetypes of exile are fools and hermits both. Idle gossip of history wonders why all the interesting liberated people seem to be exiles, too.
Pursuing the sacred heart of art's affirmation, Mausner and Broussard engage painting and sculpture as forms singularly wrought by desire, reverence, and remembrance. Their two lonesome vernaculars share intimacy and enchantment with the reliquary as a place of sentimental remainder. In the realm of the relic, we know we are encountering all that is left of something precious, lost to time and nearly forgotten, but for the love of its keeper. How do we give form to and honor our own sentimental remainders? How do we consecrate art to ourselves?
Every robust vision eventually requires respite from the eyes. In the legibly political, public sense, visibility is not fantasy's concern: fantasy is an esoteric faculty given its edge in exile. Granted half a chance to ascend and inhabit one's own adamantine tower, from its stylite balcony one may perceive another horizon, hiding in plain sight—not a line, but a field of indescribable violet. Articles of the curtained closet, alchemist's ballroom, and self-appointed collector's den hint at a symbolic space where sometimes, one conceals with a playful wink; sometimes the mask is worn for protection; and for artists, hermits, fools alike, sometimes in seclusion one finds sanctuary.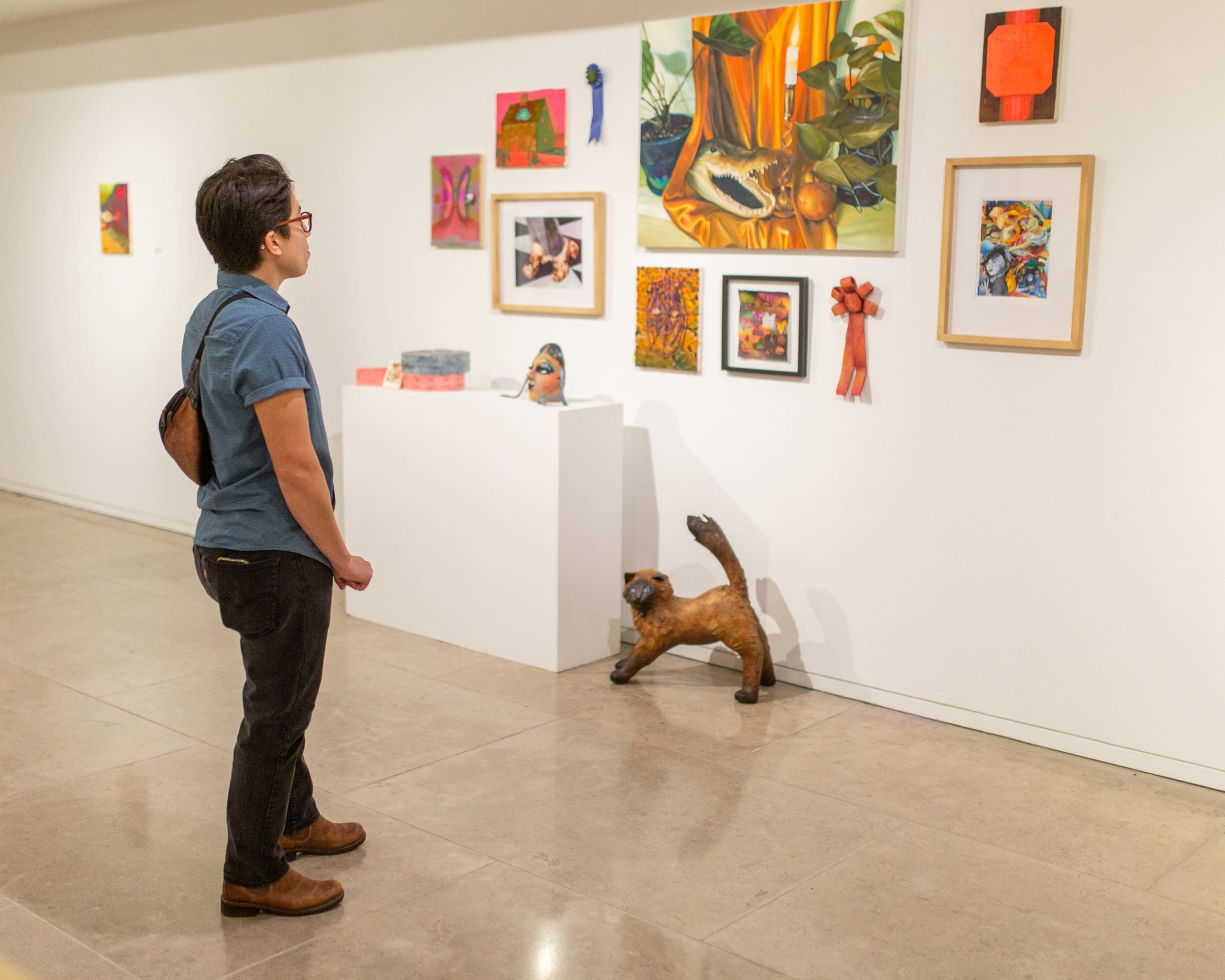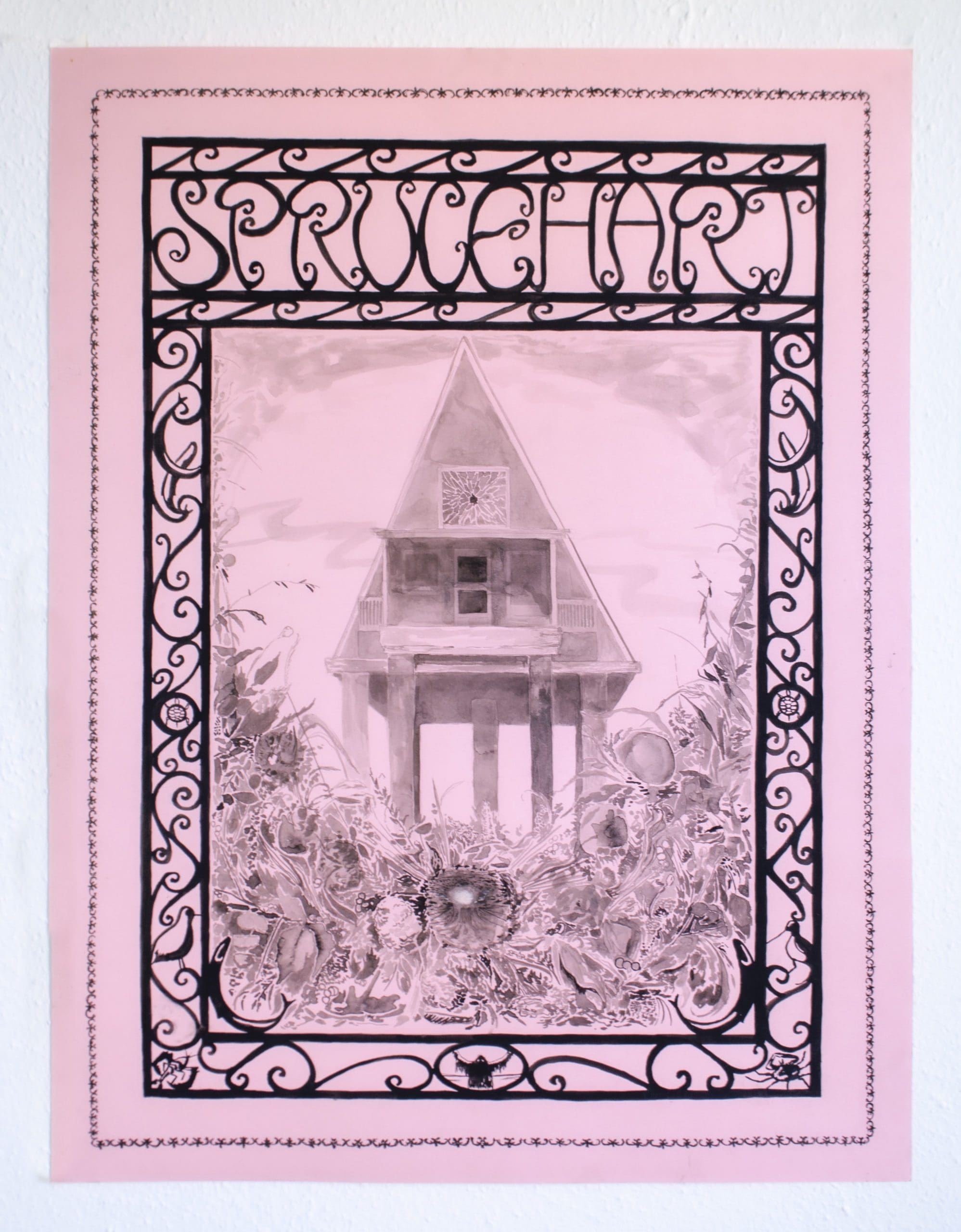 Jacob Todd Broussard, House of Sprucehart, 2020, ink, gouache, poster
About the Artists
Jacob Todd Broussard currently lives and works in Buffalo, New York. He received his MFA from Yale School of Art in 2019 and his BFA from the University of Louisiana at Lafayette in 2014. He has presented solo exhibitions with Steven Zevitas Gallery, Basin Arts, Kelli Kaufman Gallery, and River Oaks Square Arts Center. He has been featured in group exhibitions with Treasure Town Gallery, Louisiana State Capital Park Museum, and Cornell University.
Emile Mausner holds two bachelor's degrees from New College of Florida and the University of Central Florida, where she studied Visual and Critical Studies (2012) and Studio Art (2017) respectively. In 2019, Mausner received her MFA with honors from the Yale School of Art. She now lives and works in Orlando, Florida.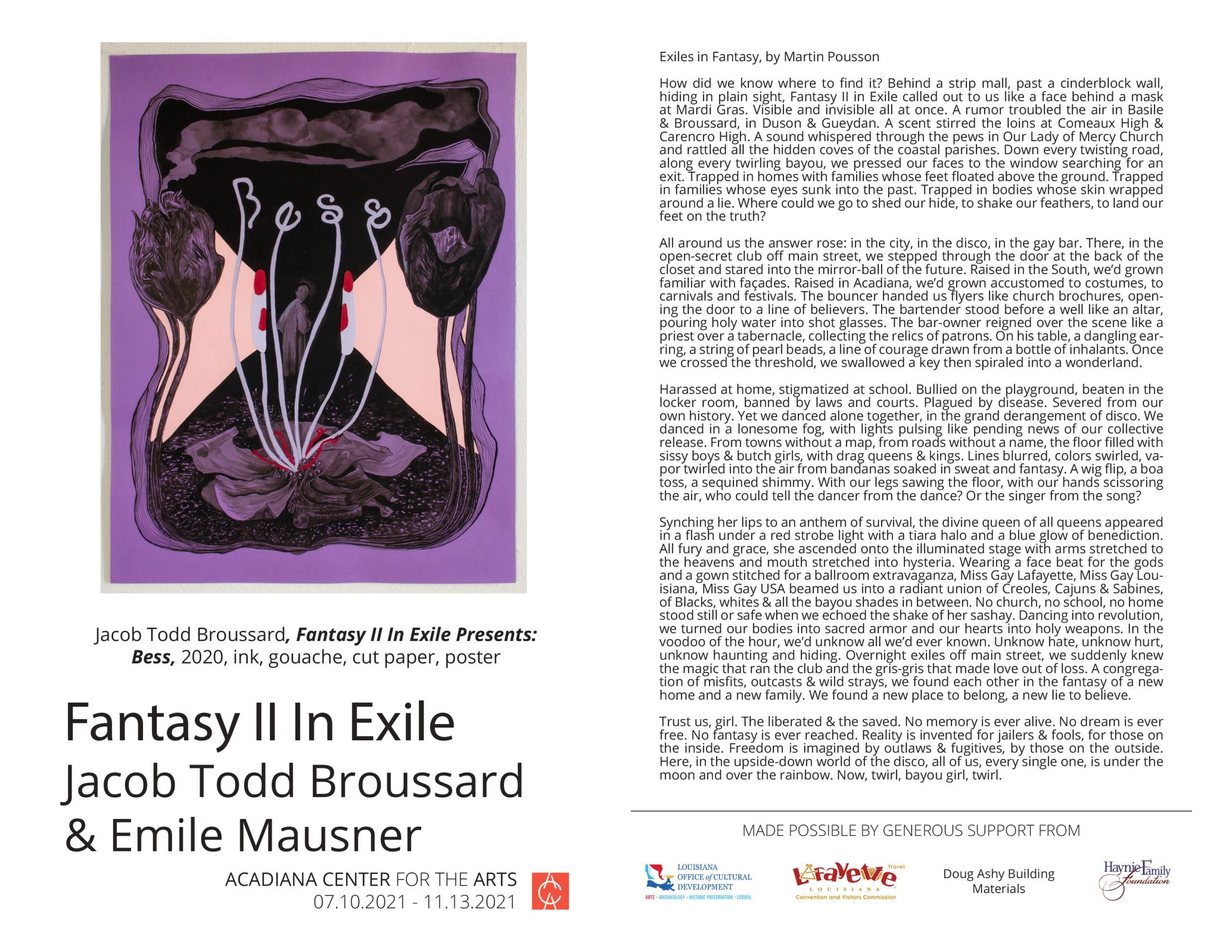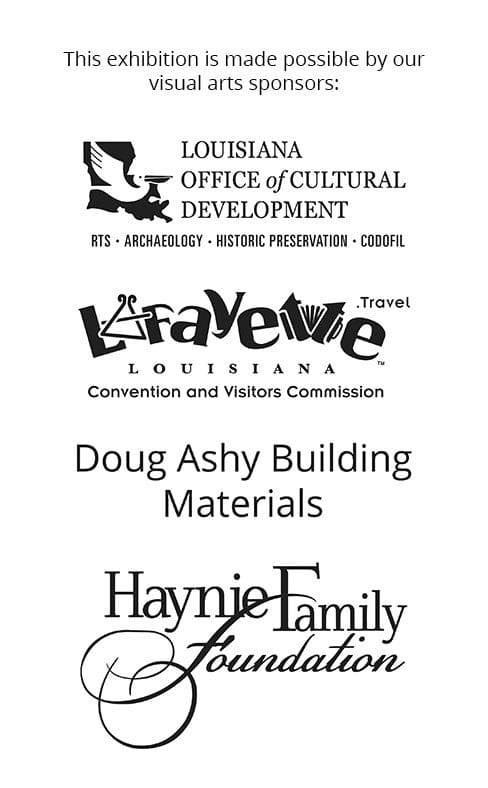 Hours and Admissions
Suggested donation of $5/person visiting AcA's galleries.
Daytime Hours: Public gallery hours are 9am-5pm Tuesday through Saturday.
Evening Hours: This exhibition is on view during evenings of select AcA events.
Field Trips and Group Tours: AcA accommodates groups and field trips, offering private tours and interactive art making activities to compliment the experience. Contact us for more information and pricing.
Why a suggested donation, you ask?
Your donation helps bring art from around the world to our community AND supports local artists who exhibit in AcA's galleries. Since our founding in 1975 and since this building opened in 2004, AcA has showcased thousands of artists. This space has become a hub for artists and art-loving audiences right here in Acadiana. Your dollars help make both of those things happen!
Interested in doing more? 
Consider becoming a member at the level that suits your budget and interests best. Whether it's the President's Circle, Young Insiders, Family Membership (or any one of our many levels of support), there's something that fits your budget and can let you express how much a strong cultural life in Acadiana means to you. Ask how to become a member at the front desk.
Thank you for helping bring great art to our community!