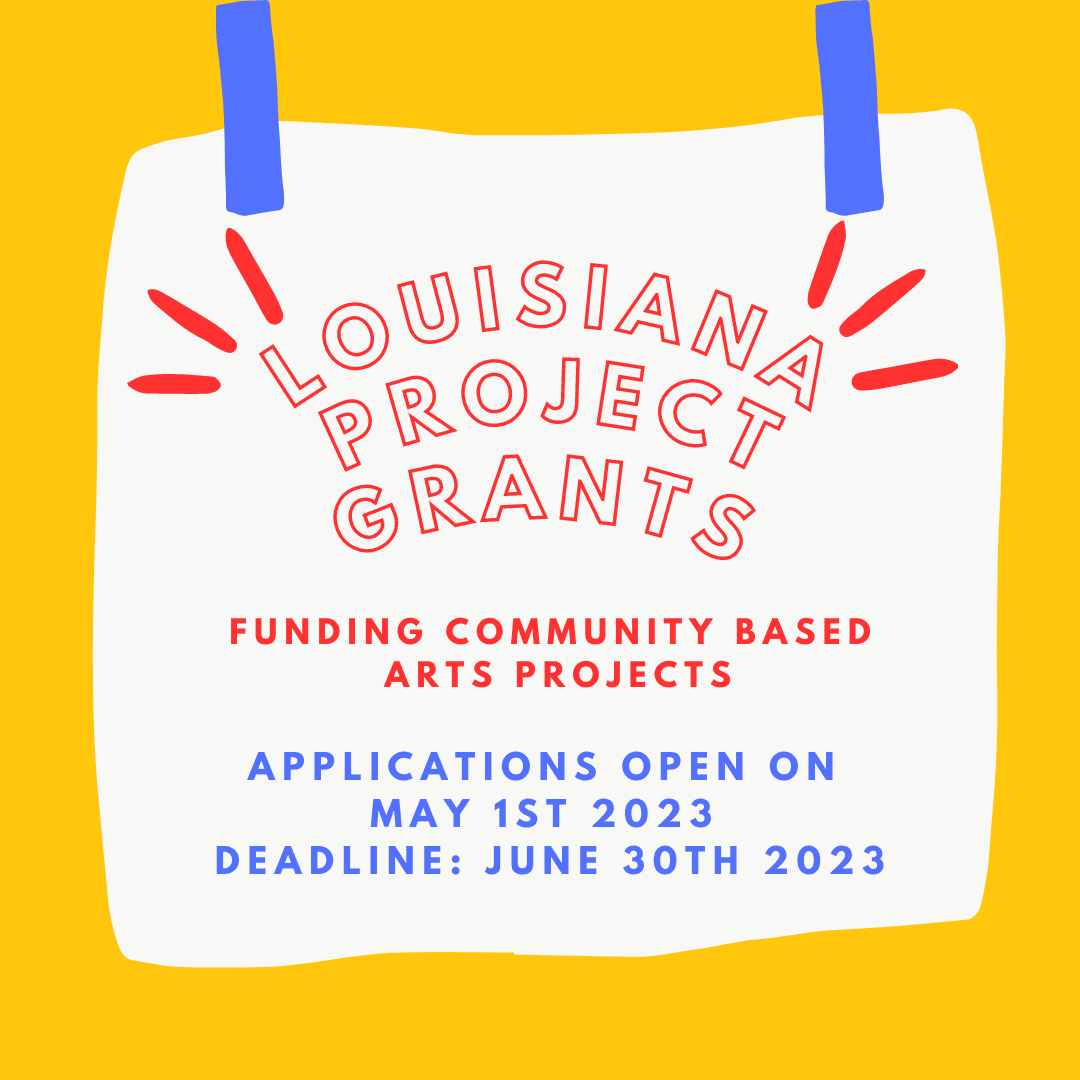 Louisiana Project Grant Information Session
The Louisiana Project Grant is jointly administered by Acadiana Center for the Arts (AcA) and the LDOA. The purpose of this program is to provide artists, nonprofit organizations, schools, colleges, universities and local government agencies funding towards arts projects that cultivate innovative arts projects that have a lasting impact within the region.
This year, eligible applicants can apply for up to two project grants. The program does require a 50% cash match from the applicant.
This will be a hybrid session held in-person at AcA and via zoom (registration details for zoom will appear once registered for event).
During these sessions, AcA staff will review the program guidelines and application process and lead a Q & A session with attendees.