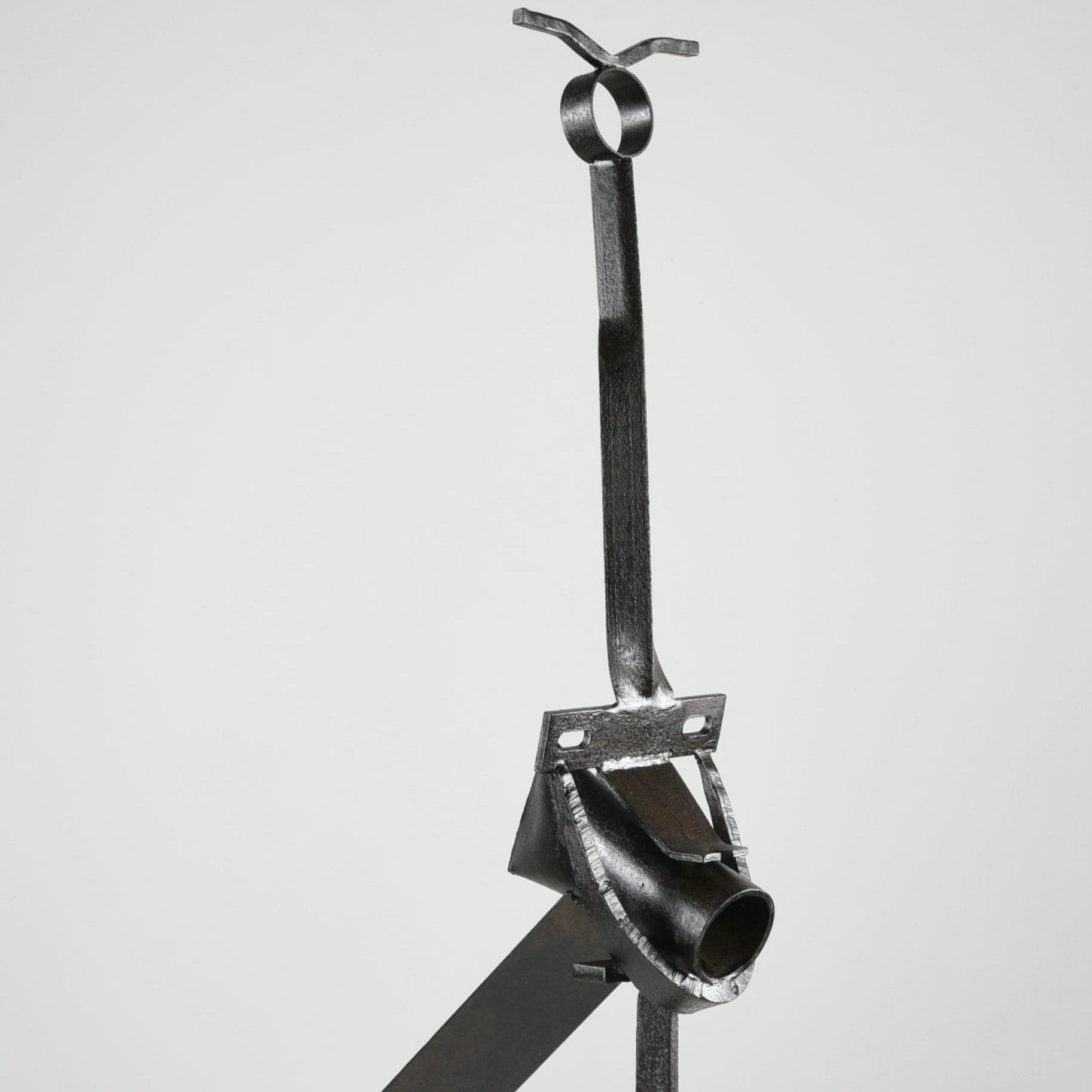 Martin Payton: Legacy of Form – Exhibition Opening
Acadiana Center for the Arts announces its next main gallery exhibition Martin Payton: Legacy of Form—featuring large scale steel sculptures that celebrate musical and artistic improvisation (September 9, 2023 to January 13, 2024).
Martin Payton (b.1948, New Orleans) comes from a family of accomplished New Orleanian musicians and holds at the core of his artistic practice the styles of improvisation and African Polyrhythms embedded in New Orleans Jazz. Payton's sculptures resemble silhouettes suggestive of traditional African forms with a minimalist, modern personality.
Payton considers this act of composition to be similar to "drawing with steel" and considers himself an artist practicing in the lineage of ancient African blacksmiths. The symbolism and spiritualism of this African tradition is present in all of his works.
This exhibition was made possible by generous support from our community!
Host Committee:
Acadiana Automotive Group
Lisa & Chuck Boudreaux
First Horizon
Suzanne Fredericq
Maison Mouton
Dr. Mary B. Neiheisel
Carolyn & Kip Schumacher
David Strother and Susan Daigle
Visual Arts Sponsors:
Doug Ashy Building Materials
Lafayette Travel
Haynie Family Foundation
Louisiana Office of Cultural Development