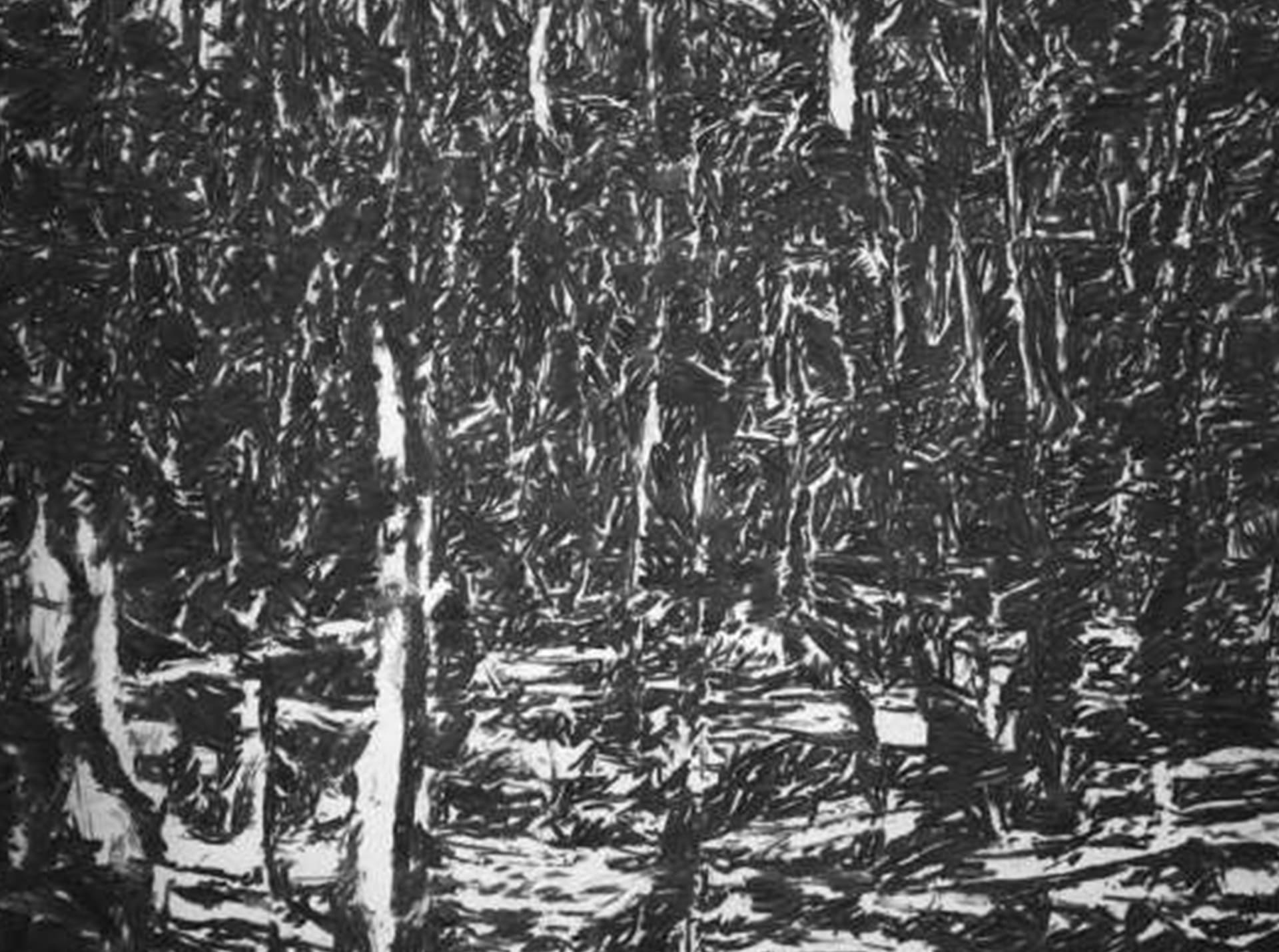 Matthew Thompson: Drawings
ARTIST STATEMENT
Is it possible to view the ordinary and mundane with renewed vision? What distinguishes impressions of first sight from habitual recognition? My works, which range from large scale drawing and painting to video, 16mm film, and sound, seek to present images as they appear in the moments before perception is caught in the everyday habits of seeing and experiencing the world.
To accomplish this effect, I make use of techniques in the studio that estrange my own perception as the maker and first audience of the work. For instance, with painting and drawing, I often use photographic sources which are placed on a grid and then intentionally hidden from my view as each square of the grid is drawn or painted in isolation of the whole, forcing me to paint or draw shapes and values, rather than a field or tree or door or any recognizable object. Similarly, in video works I make use of a cropped section of a larger frame of view, blowing up this section until it is all that can be seen, often obscuring it further by placing smaller screens over this blown up section.
I want to experience the world with continually renewed senses. My work seeks to be a catalyst toward this goal, for myself and for an audience, ideally, if only for a moment, erasing the space between us.
ARTIST BIO
Matthew Thompson is an artist who makes drawings, paintings, video installations and sound works. Thompson received his BFA from the University of Louisiana at Lafayette in Lafayette, Louisiana in 2007 and his MFA from San Francisco State University in San Francisco, California in 2012. He currently lives and works in Mobile, Alabama.