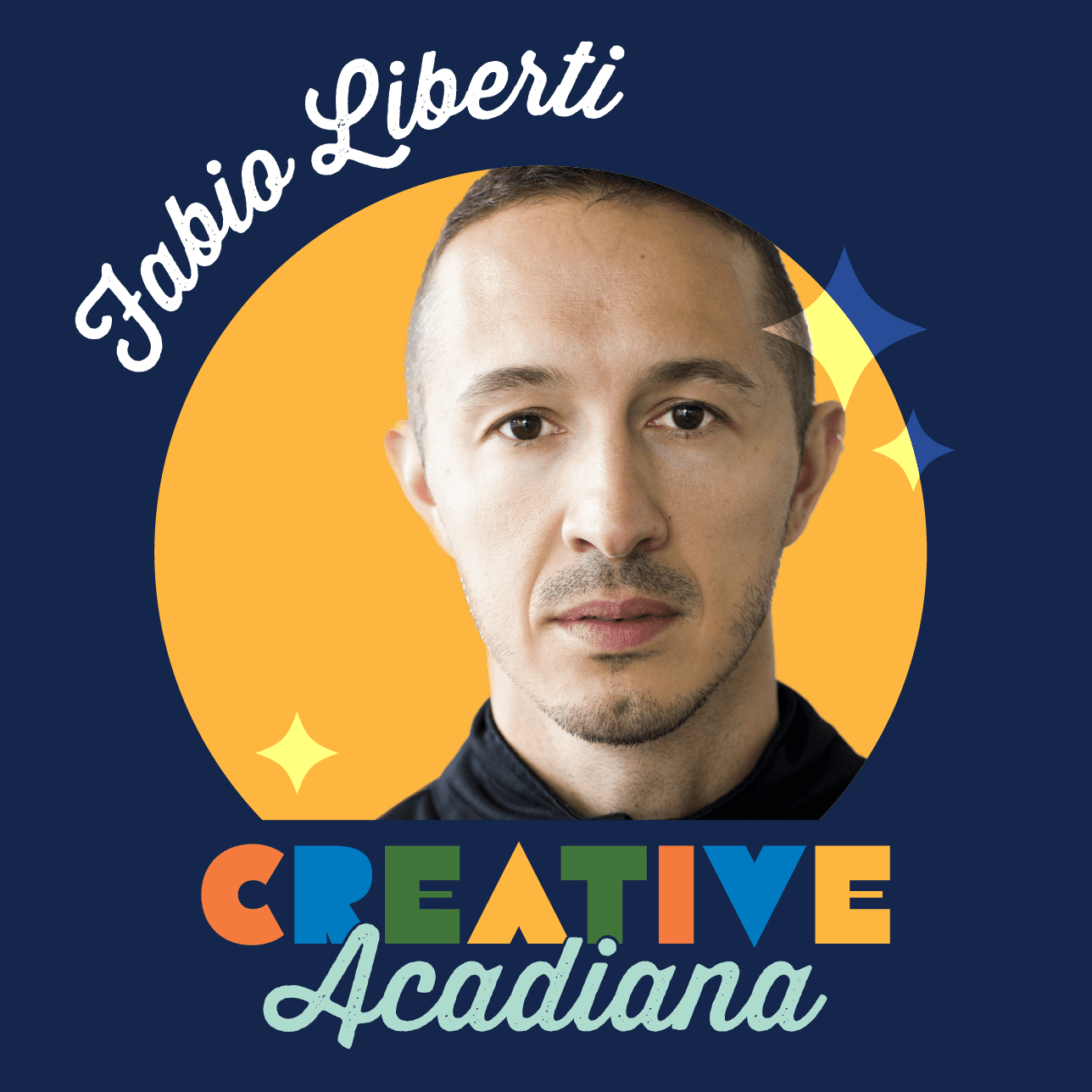 No Need to Please: Truth in the Creative Process with Fabio Liberti
As artists, working through the instinct to please in an effort to stay connected to the realization of an authentic idea can be a challenge. Ideas of intimacy and evolving group dynamics converge as we search for a sense of authenticity and meaning. Participants in "No Need to Please" explore and dialogue though concepts of intimacy within Liberti's choreographic work "don't kiss" as an entry point. Leaning into seemingly provocative content, how can creatives stay truthful, mindful and receptive to social cues while making the work they desire.
Biography
Italian freelance choreographer Fabio Liberti graduated at CODARTS in Holland and is currently based in Denmark. After a career as a dancer in Holland, Germany, Switzerland, Italy and Denmark, Fabio initiates his career as a choreographer making works for Danish Dance Theatre (Denmark), SkånesDansteater (Sweden), Norrdans (Sweden), MIR Dance Company Gelsenkirchen (Germany), Dark Circles Contemporary Dance (Texas), Mainfranken Theater Würzburg (Germany), LandesbühnenSachsen (Germany), EDGE Dance Company (England).
Fabio has presented his own independent works at numerous International venues and festivals throughout Europe. His works have received prizes, such as 1st prize at RIDCC-Rotterdam International Duet Choreography Competition 2018 (Holland); 1st prize at Skopje DansLab 2017 (North Macedonia) and 2nd prize at Solo Dance Contest in Gdansk (Poland); 1st prize at Warsaw Zawirowania Dance 2016 (Poland); the Critic Award at Hannover International Choreography Competition 2014 (Germany) and the 3rd prize at CICC- Copenhagen International Choreography Competition 2013 (Denmark). Fabio's works were shown at the main Danish Museums: Louisiana Museum of Modern Art, Charlottenborg Museum and Den Frie Centre of Contemporary Art. In 2020 Fabio created his independent company MUOVI in Copenhagen and received subsidies by the Danish Arts Foundation for the creation of the works '#ASIFILOOKEDLIKEME', 'As if', 'I have missed myself' and 'What did I just do?'. Fabio is a visiting artist at UL Lafayette.
Creative Acadiana is a comprehensive career development program for artists and creative entrepreneurs in Acadiana, including grant funding, workforce development courses, and professional networking opportunities to build a thriving creative sector in Acadiana.
Don't let cost of these workshops be a barrier. Contact community@acadianacenterforthearts.org to discuss your needs.
Thank you to our Creative Acadiana sponsor: