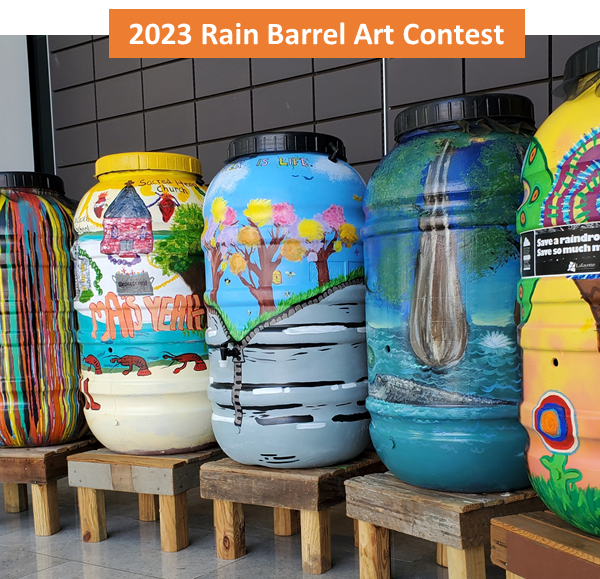 Painted Barrel Art Contest
Lafayette Consolidated Government (LCG) and Lafayette Utilities System (LUS), in partnership with the Bayou Vermilion Preservation Association (BVPA), are excited to announce the 2023 Rain Barrel Eco-Art Contest! Students from six Lafayette area middle schools transformed rain barrels into eco-themed art to raise awareness about using barrels to conserve water, reduce stormwater runoff from residents' properties, and reduce pollutants that travel to waterways.
Barrels will be displayed at Acadiana Center for the Arts or can be viewed online at https://www.bayouvermilionpreservation.org/painted-rain-barrel-contest.html#/
Voting is open now through April 26, 2023.