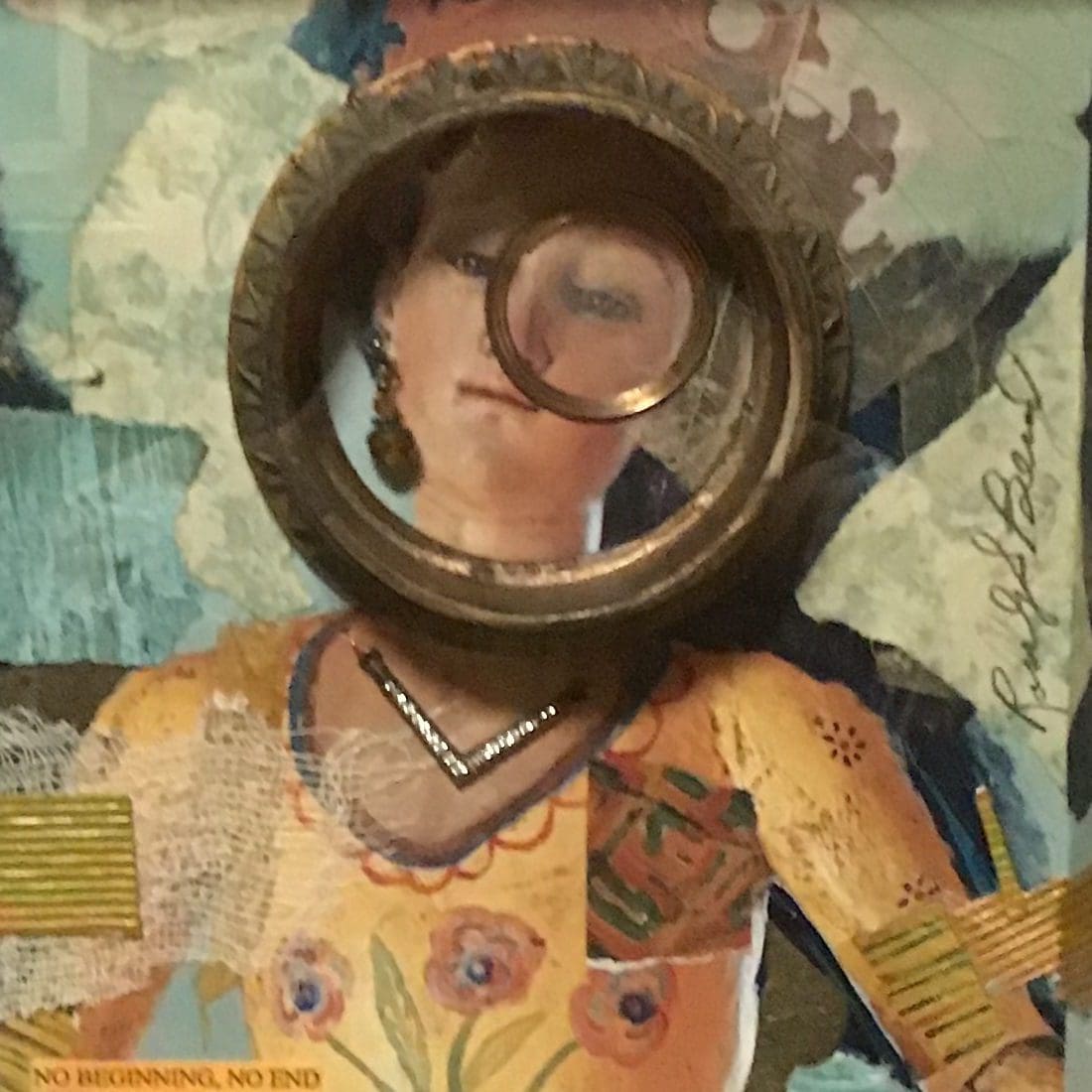 Ros Bernard and Dusty Reed: New Works
About this Exhibit
This exhibition features Ros Bernard assemblage and collage created from reclaimed vintage materials. Bernard's work is accompanied by paintings and mixed media sculpture by Dusty Reed in his signature "Colk Art Style," which draws on methods derived from both Cubist and Folk Art traditions.
This exhibition is free and open to the public.
In addition to regular weekly public gallery hours (10am-5pm Monday to Saturday), this exhibition is on view prior to AcA performances and during ArtWalk on March 14 and May 9.