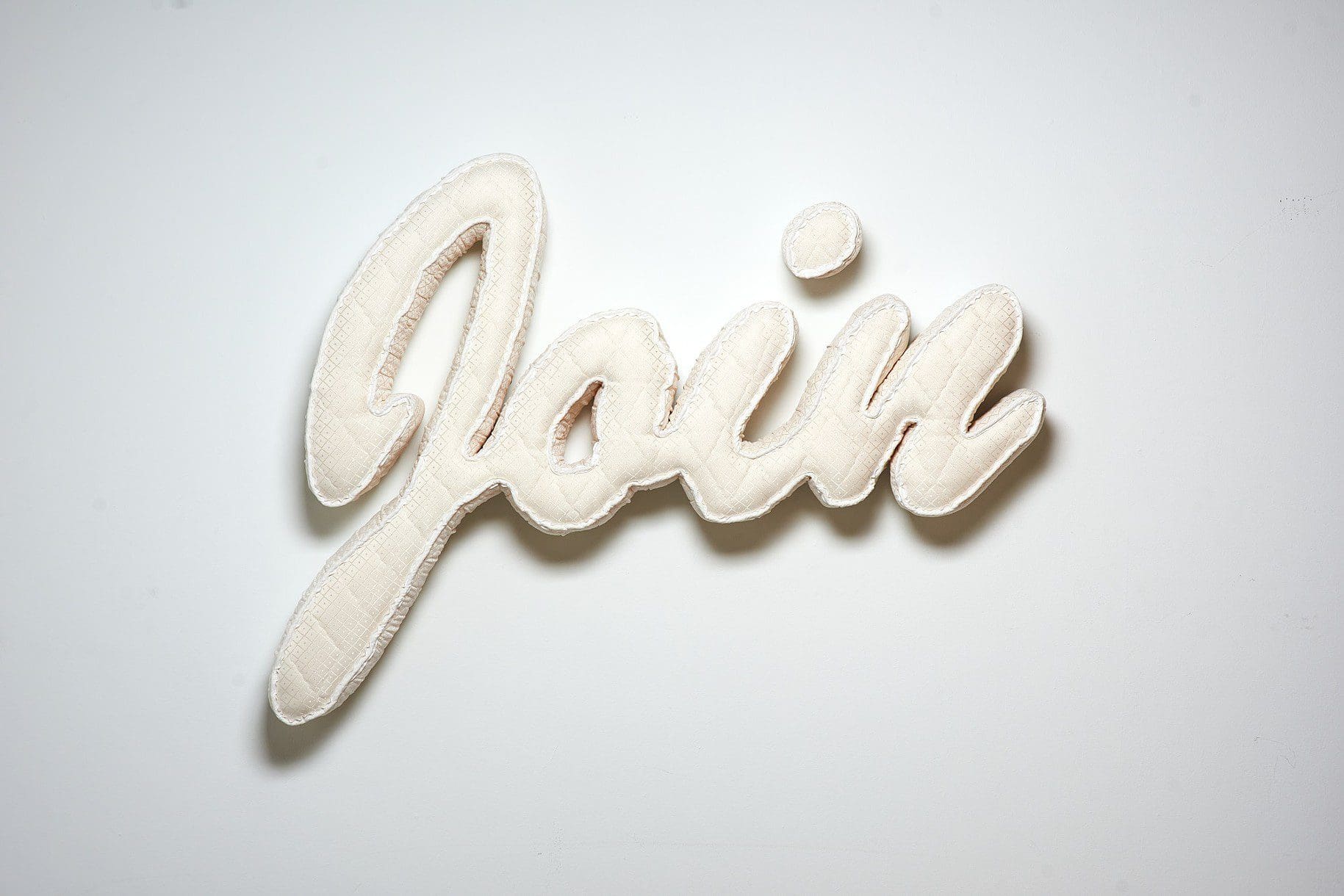 Stephanie Patton: Comfort Zone 1993 – 2021
A mid-career survey that looks back on Stephanie Patton's artwork from 1993 to 2021.
Special thanks to our presenting sponsor, Axis Behavioral Health & Recovery.
Throughout her career, Patton has explored many artforms, including photography, performance art, sculpture, textiles, and more. This new exhibition explores the common threads found in Patton's vast body of work. Her work includes strong themes of humor, love and caring, health and comfort, which she explores through a wide variety of artistic approaches, including textiles, sculpture, video, performance, photography, and painting. Patton's craft and process speak loudly in the objects she creates. The end product of Patton's process are objects of formal beauty and subtle complexity.
"Humor plays an important role in my work. I often use it as a device to bring attention to more critical issues. Over the course of my artistic career I have found that creating humorous objects often breaks down barriers and allows for the beginning of an open and genuine dialog between my art, the audience and myself. In this way, humor transforms my personal experience into something universal." —Stephanie Patton
This is Patton's largest solo exhibition to-date and a significant survey of the artist's work.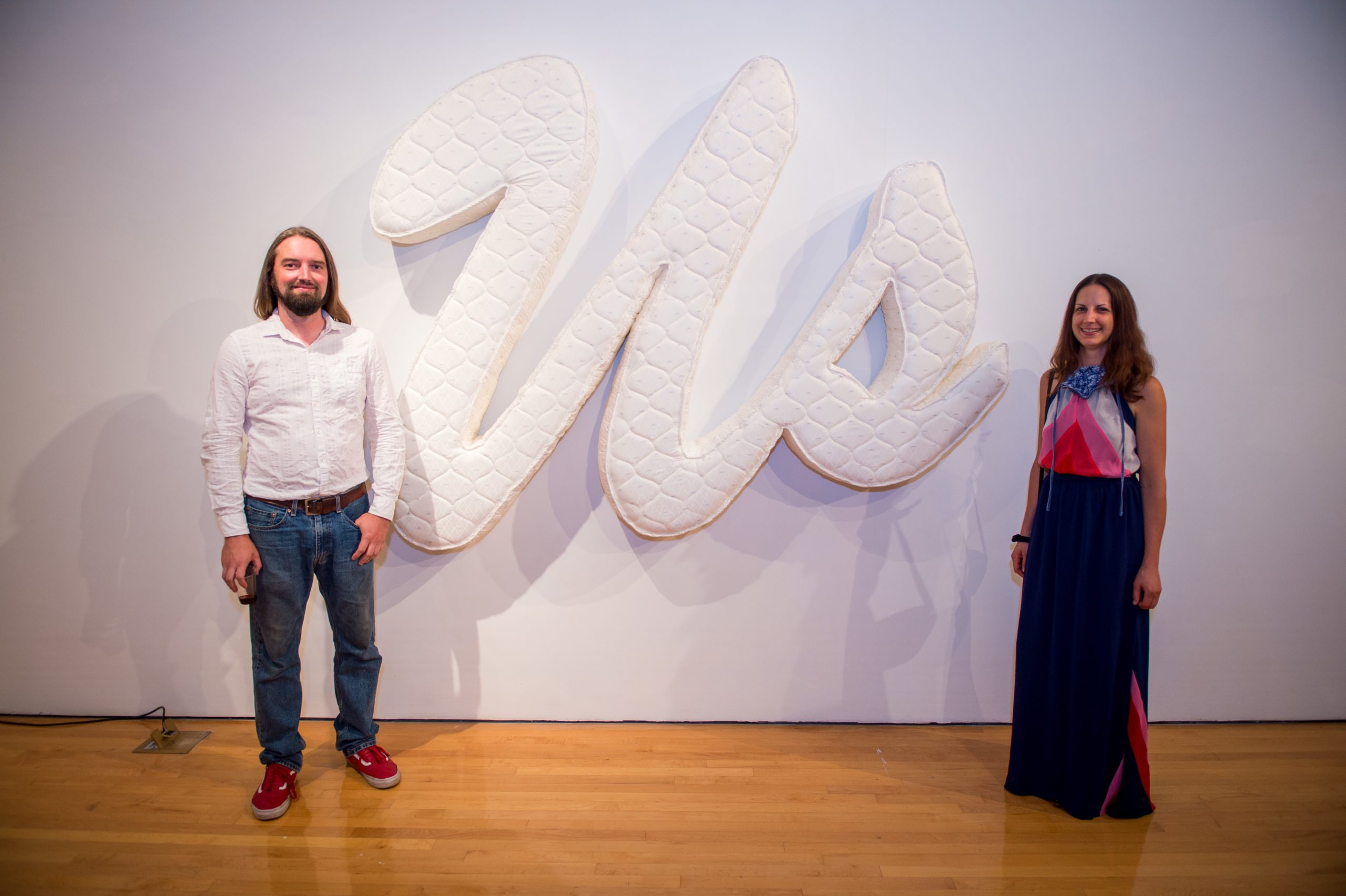 Installation View of "Stephanie Patton: Comfort Zone 1993-2021"
About Stephanie Patton
Stephanie Patton is an internationally recognized artist, and her artwork has been exhibited in galleries and art fairs in New York, Paris, Tokyo, and Miami. Patton's work is held in many private and public collections, including the New Orleans Museum of Art, the Hilliard University Art Museum, and the Frederick R. Weisman Foundation in Los Angeles, California.
In 2019 Patton was the South Arts Fellow for the State of Louisiana and a finalist for the 1858 Prize for Contemporary Southern Art from The Gibbes Museum of Art in Charleston, South Carolina. Patton has been an artist-in-residence at the Joan Mitchell Center in New Orleans, The Vermont Studio Center, and The Santa Fe Art Institute. She was recently included in the exhibition Robert Indiana: A Legacy of Love at the McNay Art Museum in San Antonio Texas. Patton's last solo exhibition in Lafayette was "Equipped" at the Acadiana Center for the Arts in 2008. Patton is represented by Arthur Roger Gallery in New Orleans and Voltz Clarke Gallery in New York City.
Patton, originally from Louisiana, is a practicing studio artist and educator based in Lafayette.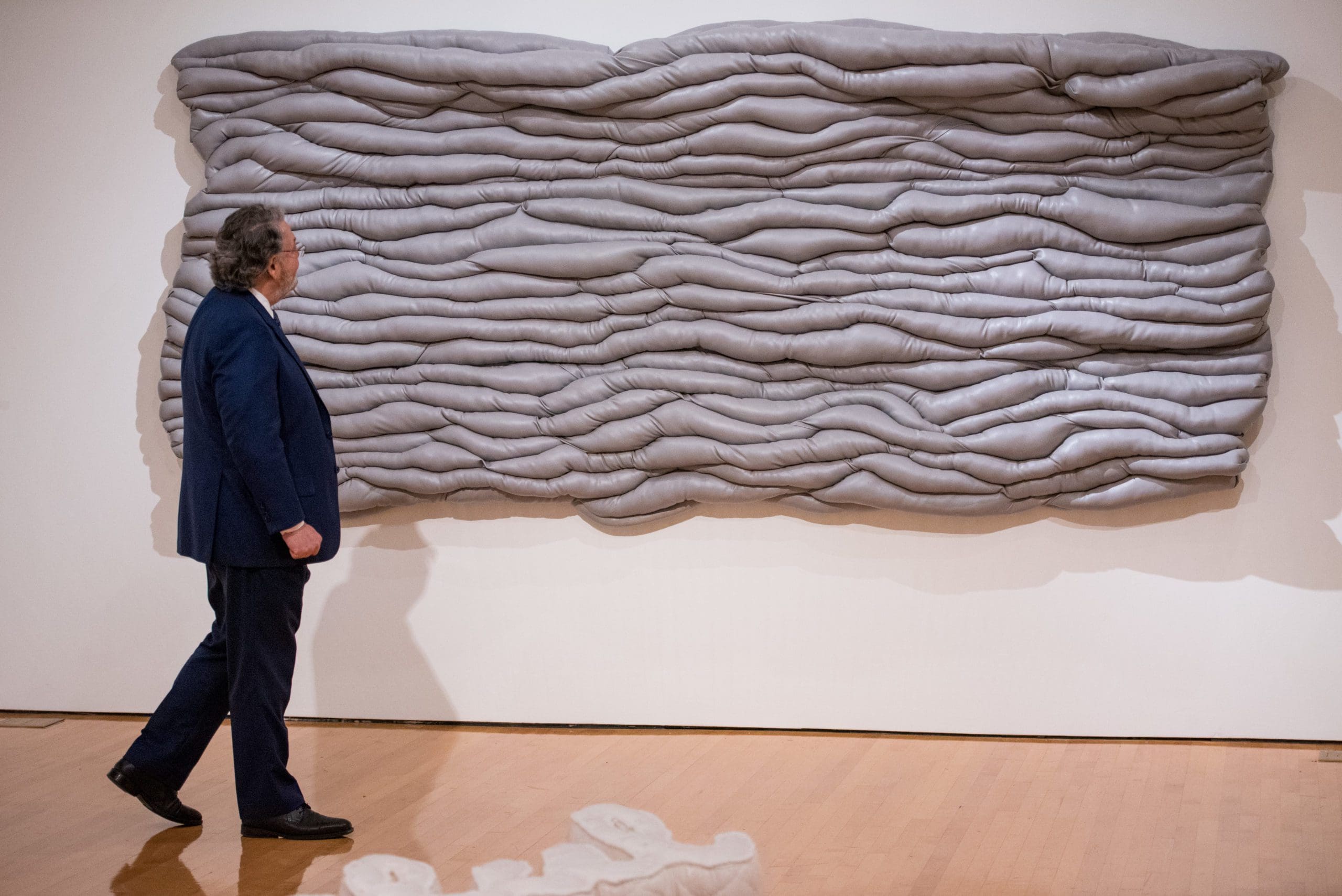 Installation View of "Stephanie Patton: Comfort Zone 1993-2021"
The World is Her Oyster: Stephanie Patton
Stephanie Patton is a Louisiana-based, multi-media artist whose work spans several decades. Her first survey exhibition, "Stephanie Patton:  Comfort Zone 1993 – 2021
,
" includes a selection of her early work to the present.
With degrees in painting and photography as well as participation in classes at the Upright Citizens Brigade Theatre and at the Gotham Writers Workshop (both in New York City), Patton seamlessly moves between media as she mines the depths of the human psyche.
Humor and healing are the themes often discussed when contextualizing the work of Patton, but her application and subversion of language conceptually links work ranging from installation, painting, performance, photography, sculpture, sound, and video.
Common expressions such as "burning the candle at both ends" and "when life gives you lemons, make lemonade" were the impetus for her videos, Autopilot, 2010 and Heal, 2011, shot in single frames. While these works serve as direct references to the fragility of the human condition, many of Patton's recent sculptural pieces more obliquely reference mental illness and the process of healing. Those constructed from quilting materials used to manufacture mattresses (inspired by her upbringing as the daughter of a traveling furniture salesman) are fashioned into the shapes of pharmaceutical pills like Viagra or Prozac. In more recent years, she has created wall and floor pieces made from the same soft materials in the shape of the phrases "be careful what you wish for" or "it will happen when you least expect it." These sentiments not only hint at the subtleties and incongruities of the mind, but also humankind's desperate attempt to tame it. Patton's use of vinyl and mattress-making materials alludes to padded cells and hospital beds—but also to birth, death, intimacy, relationships, illness, and rest—pointing to her ongoing interrogation of collective madness and the possibility for reconciliation and self-preservation.
Some of her early works in the exhibition, a series of photographic advertisements, Heart Pillow, Vocal Modifier Dickey, Anxiety Guard Heart Filter, and Overnight Invigorator all 1996 and trademarked by Renella, unite her performance background with her use of soft sculptural materials. Like her paintings of whimsical, empty interiors, these pieces were inspired by the kinds of items found in mail-order catalogs and the infomercials she digested as a child.
Toasty Warm Inside
, 2008, a back-lit photographic piece of Patton modeling a white muumuu continues to reinforce this subtle reference to the trappings of domesticity. In other works, such as her video
Buttah
, 2000, she and artist Troy Dugas engage in a difficult-to-watch endurance-based performance that is reminiscent of the collaborations of artists Marina Abramović and Ulay. Dugas, as well as other artist friends and family notably make appearances in many of her early pieces.
The creation of her character, Renella Rose Champagne in 1992 solidifies the ongoing performative nature of Patton's practice. Drawing from her love of country-music, Renella is the embodiment of Patton's alter-ego. She was credited in the aforementioned advertisement series, and also emerged through live and recorded vocal performances. In 1993, Renella "married" Jack Rivas, Jr. in a performative ceremony that was announced in the local newspapers. Renella even made an appearance at Versailles in France while Patton was teaching in Paris through the University of Louisiana at Lafayette Study Abroad Program. Renella was additionally featured in a New Iberia television advertisement for home sales as seen in Big Blue, 2005. Renella continues to work as the DJ for Lost in Love, a weekly radio program on KRVS, 88.7 FM hosted through the University of Louisiana at Lafayette produced by Patton. In more recent videos, such as Dream, 2011, Patton appears as herself, though it's impossible not to recollect Renella in her campy rendition of "Dream a Little Dream."
In Conquer, 2013, the agonizing work of Gina Pane comes to mind, as Patton painfully removes Band-Aids one-at-a-time covering her entire face. Her ironic approach to inflicting pain with something meant to encourage healing is profound. And while some works are excruciating to endure, others like her colorful acrylic paintings  featuring shoes with brands like "Heavenly Comfort" and "Life Stride," highlight items, in this case, shoes, meant to ease the discomforts of daily life. "I Love Comfort" shoes notably appear in her video Diffuse, 2008. As Patton's work has directly and indirectly reiterated over and over throughout the years, she isn't simply interested in using text at face value, but in extending its connotation to encompass a host of varying contextual meanings, especially with singular words such as "please" or "join." Patton's work resonates now more than ever. Words and how they are used truly does matter and what they reflect back at us may help us work towards a journey of collective healing.
-Amy Mackie, Independent curator and writer/Director, PARSE NOLA 
This exhibition is made possible by our visual arts sponsors:
Host Committee:
Lisa & Chuck Boudreaux
Sally Heller
Kelli Broussard Kaufman
Mary Neiheisel
Mike & Ceci Neustrom
Charles Whited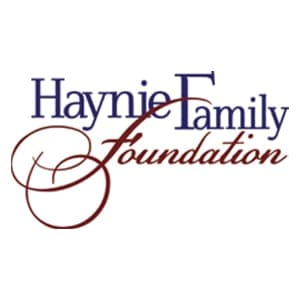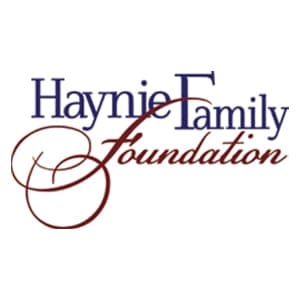 Hours and Admissions
Suggested donation of $5/person visiting AcA's galleries.
Daytime Hours: Public gallery hours are 9am-5pm Tuesday through Saturday.
Evening Hours: This exhibition is on view during evenings of select AcA events.
Field Trips and Group Tours: AcA accommodates groups and field trips, offering private tours and interactive art making activities to compliment the experience. Contact us for more information and pricing.
Why a suggested donation, you ask?
Your donation helps bring art from around the world to our community AND supports local artists who exhibit in AcA's galleries. Since our founding in 1975 and since this building opened in 2004, AcA has showcased thousands of artists. This space has become a hub for artists and art-loving audiences right here in Acadiana. Your dollars help make both of those things happen!
Interested in doing more? 
Consider becoming a member at the level that suits your budget and interests best. Whether it's the President's Circle, Young Insiders, Family Membership (or any one of our many levels of support), there's something that fits your budget and can let you express how much a strong cultural life in Acadiana means to you. Ask how to become a member at the front desk.
Thank you for helping bring great art to our community!