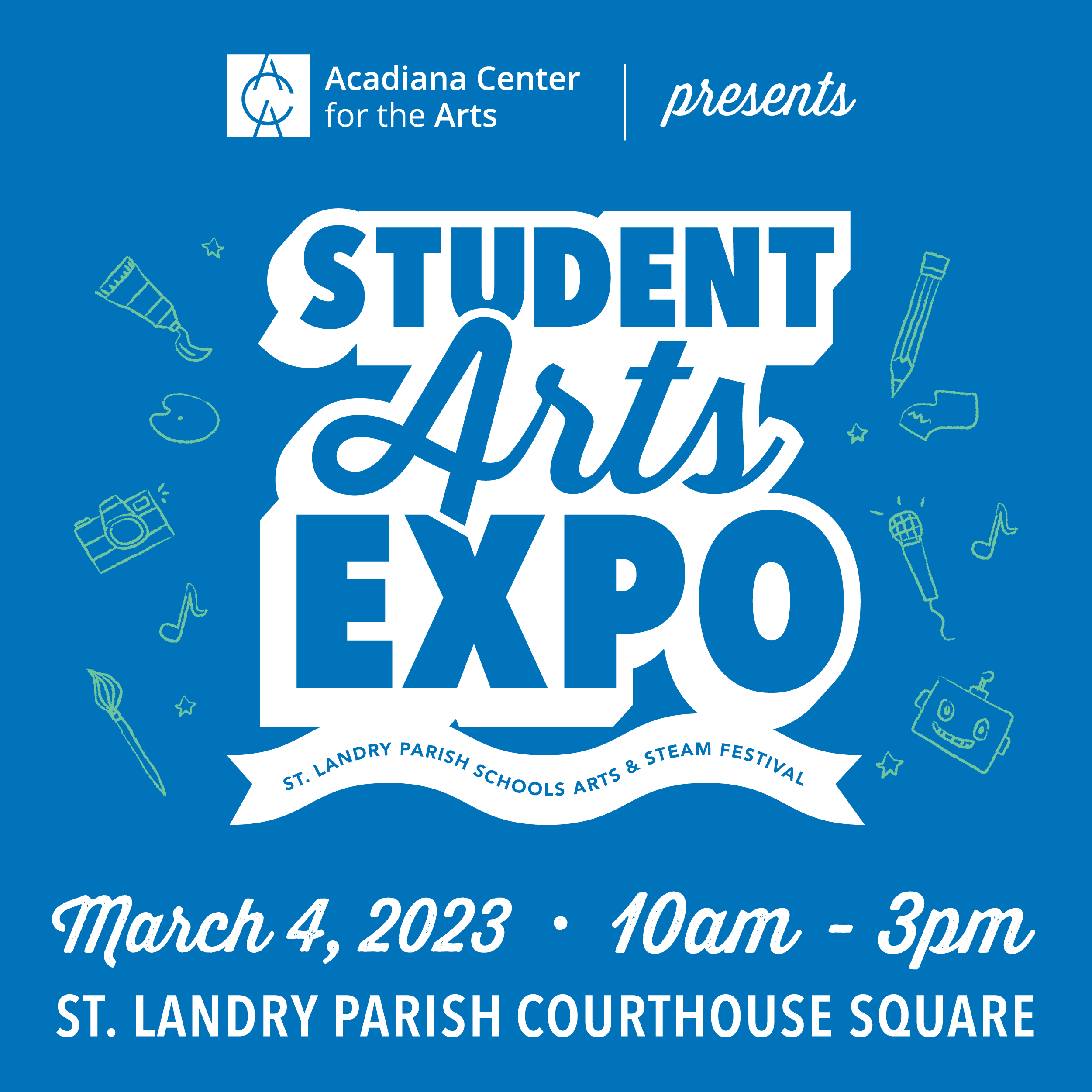 Student Arts Expo St. Landry Parish
Experience the arts at Student Arts Expo with performances and visual arts exhibitions from St. Landry Parish public schools!
Join us for the FIRST EVER Student Arts Expo in St. Landry Parish – a free and family-friendly festival of student artwork, live performances, and fun arts activities.
The free festival is a celebration of student-artists in all artistic disciplines from every corner of St. Landry Parish. The event features outdoor performances from school bands, choirs, and performance classes, art exhibitions in businesses and outdoors, hands-on art activities for families, and a student artist market where you can purchase original artwork and crafts directly from the artist.
A live spoken word competition Poetry Out Loud will take place at the Delta Grand Theatre, featuring a juried panel and competing student poets from across the state. The winner of the competition will go on to participate in the National Poetry Out Loud competition in Washington, DC in May.
Student Arts Expo in Opelousas is a partnership between Acadiana Center for the Arts and St Landry Parish School Board with support from Opelousas Main Street, Opelousas Downtown Development District and St. Landry Parish Tourism.