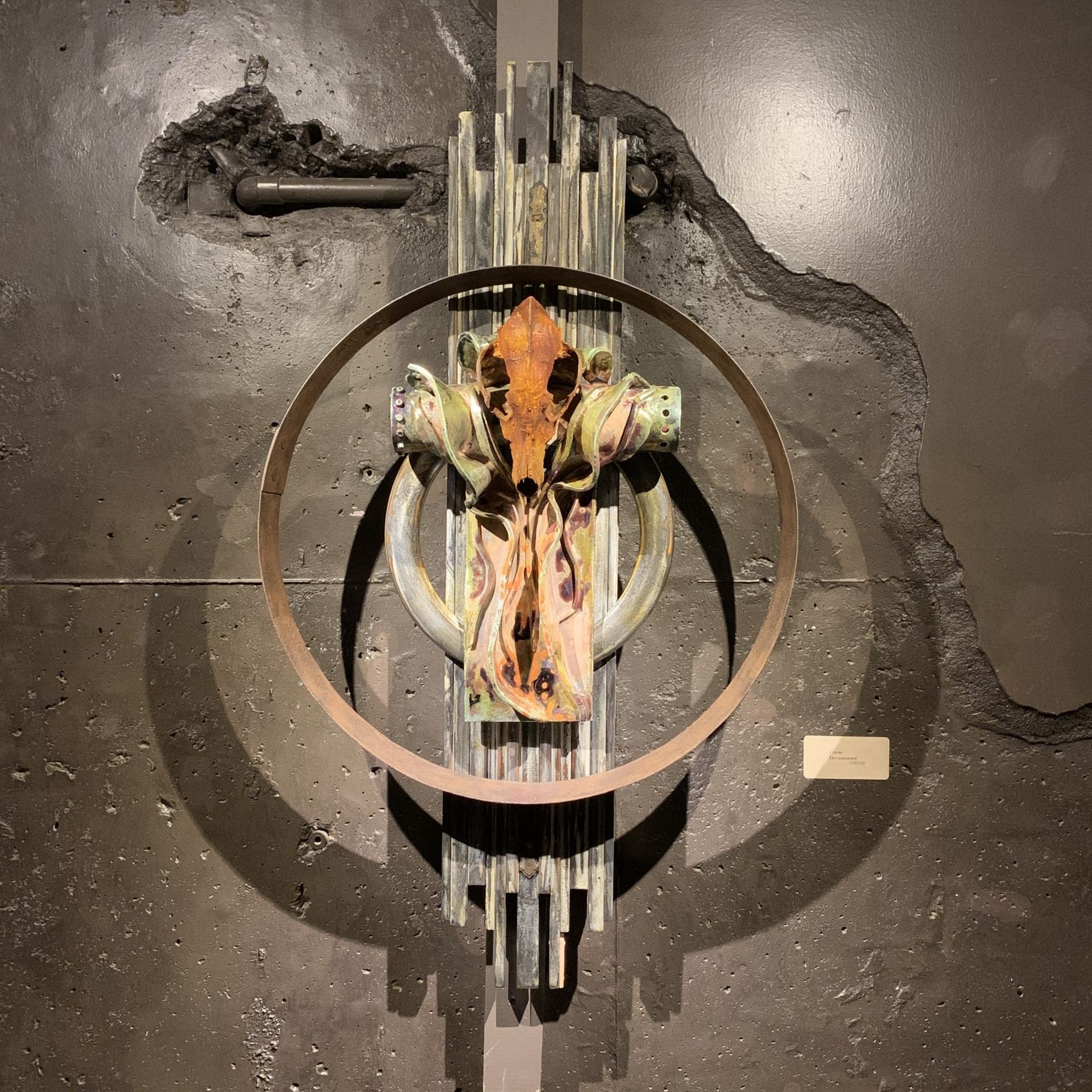 Terry LeNoir Palmer: New Imaginings
Terry LeNoir Palmer: New Imaginings
Presented in partnership with the Louisiana Crafts Guild
"I lie awake in the middle of the night creating images in my head of constructs and how I will execute the production of these pieces. The raku firing of the hand-built clay, the wooden support and metal embellishments all have to come together in the end to accomplish these "imaginings".
Sometimes my attempts are thwarted as the material does not behave as I want. "The Magi" kicked my butt. I struggled long and hard with this piece to turn my imagining into reality.
What you see here are many hours of dreaming, thinking, deciding, and ultimately labor.
I hope you enjoy my New Imaginings."
-Terry Palmer
About the Artist:
Terry Palmer is a graduate of the University of Southwestern Louisiana with a BFA in graphic design, who, with his artist wife, Simone, owns and operates Palmer Graphics, a graphic design firm in Lafayette, Louisiana. 
Mixed media sculpture with an emphasis on raku fired clay is his creative 3-D outlet away from the confines of his everyday 2-D work. When not working at Palmer Graphics, Terry is usually found in his back yard pottery studio and raku shed appropriately named, The Palms.
Terry is also the president of the Lafayette Art Association. 
About the Louisiana Crafts Guild:
The Louisiana Crafts Guild is a juried organization of Fine Crafts Artisans that passionately teaches and promotes creative expression and artistic excellence in Fine Craft.
Representing artists and craftspeople from across Louisiana and the greater South, the Guild operates two galleries for its members, Sans Souci Fine Crafts in Lafayette and La GUILD in New Orleans.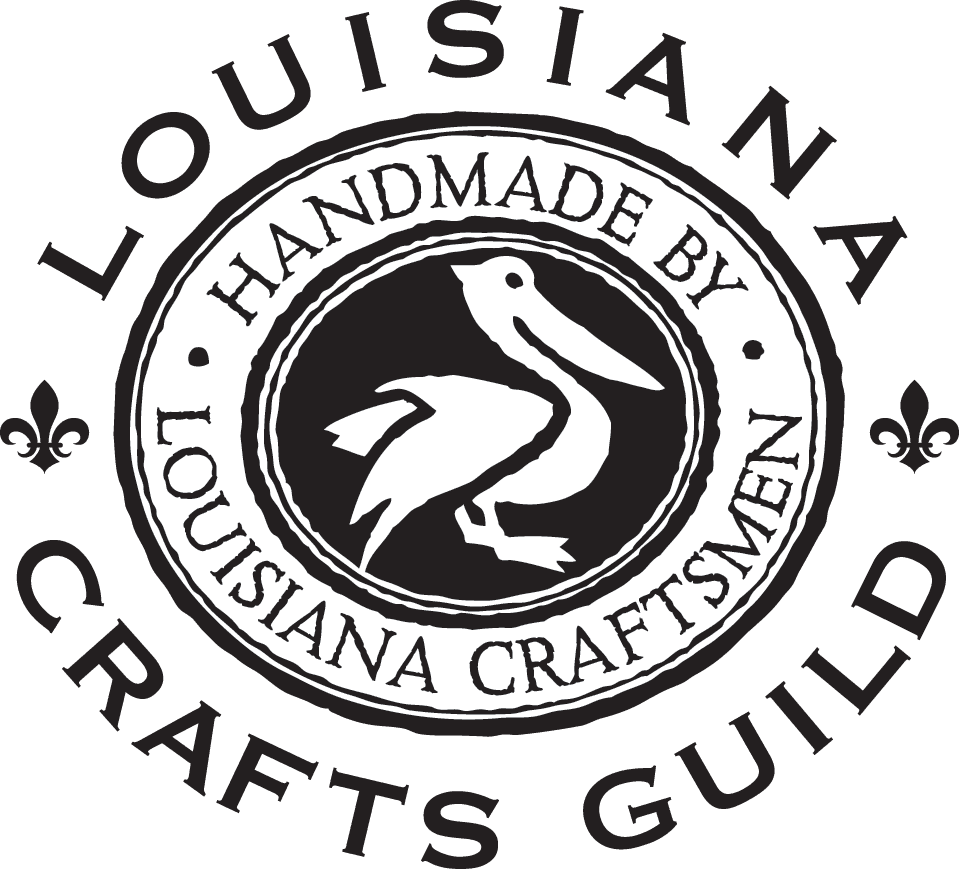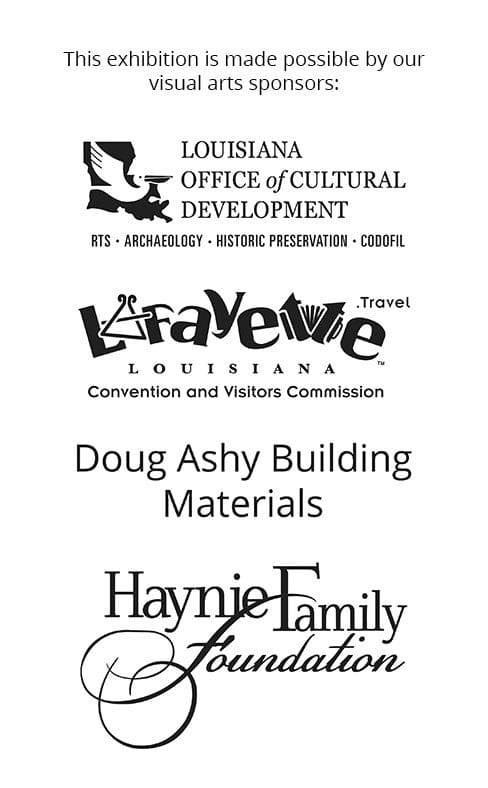 Hours and Admissions
Suggested donation of $5/person visiting AcA's galleries.
Daytime Hours: Public gallery hours are 9am-5pm Tuesday through Saturday.
Evening Hours: This exhibition is on view during evenings of select AcA events.
Field Trips and Group Tours: AcA accommodates groups and field trips, offering private tours and interactive art making activities to compliment the experience. Contact us for more information and pricing.
Why a suggested donation, you ask?
Your donation helps bring art from around the world to our community AND supports local artists who exhibit in AcA's galleries. Since our founding in 1975 and since this building opened in 2004, AcA has showcased thousands of artists. This space has become a hub for artists and art-loving audiences right here in Acadiana. Your dollars help make both of those things happen!
Interested in doing more? 
Consider becoming a member at the level that suits your budget and interests best. Whether it's the President's Circle, Young Insiders, Family Membership (or any one of our many levels of support), there's something that fits your budget and can let you express how much a strong cultural life in Acadiana means to you. Ask how to become a member at the front desk.
Thank you for helping bring great art to our community!