AHI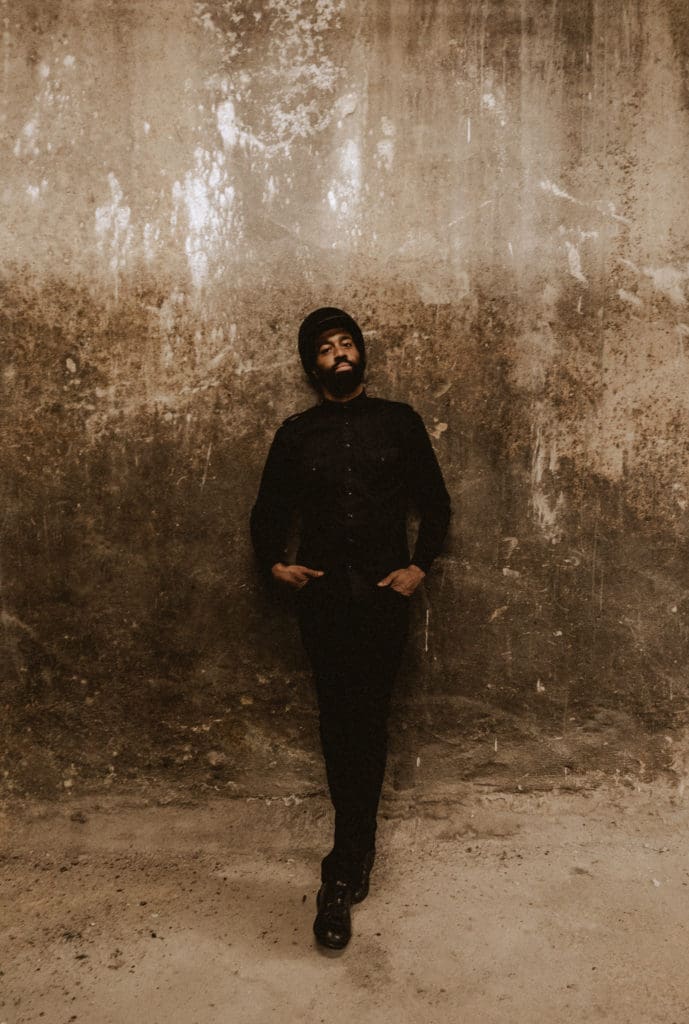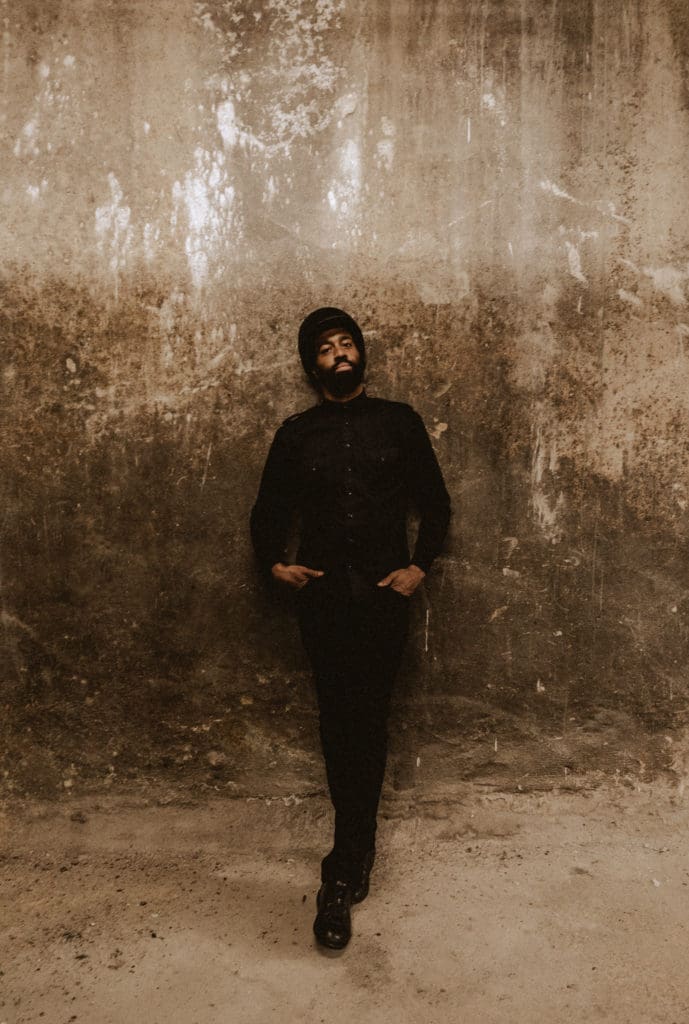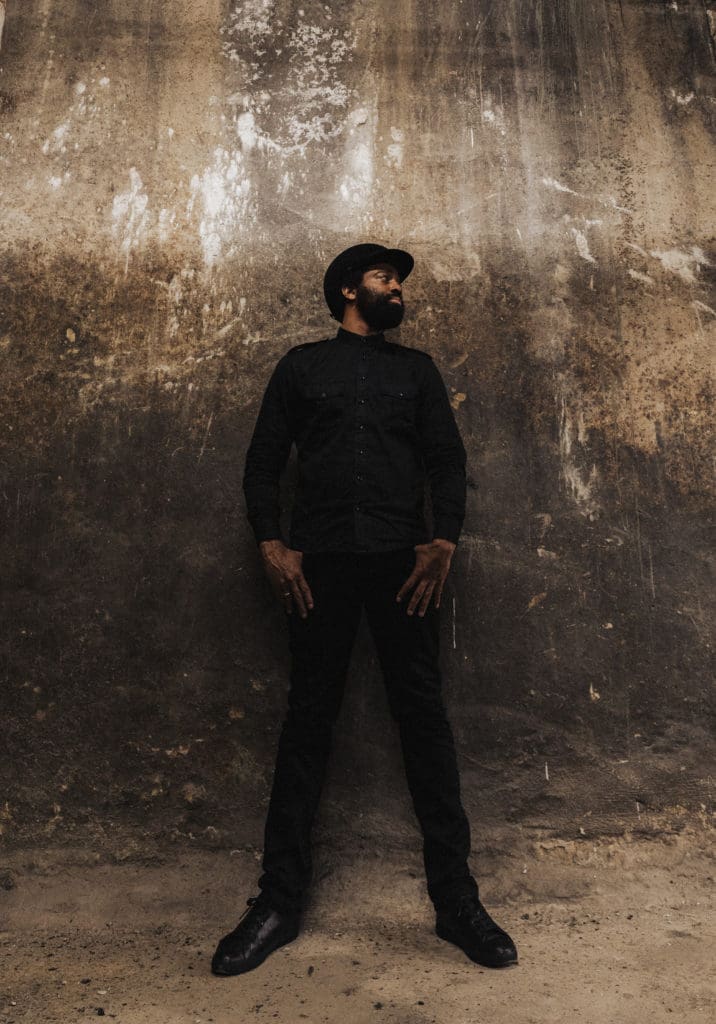 If you take just one thing from AHI's music, let it be this: you are not alone.
"No matter how low, no matter how defeated you may feel, you're never really on your own in this world," he explains. "We're all connected to each other, and when you find your calling and your purpose and you tap into those connections, beautiful things start to happen."
Prospect, AHI's extraordinary new album, is proof of that. Recorded in Nashville with GRAMMY Award-winning producer Paul Mabury, the collection is bold and expansive, delivering on the promise of AHI's first two critically acclaimed records with a captivating, immersive sound that showcases the raw power of his gravel-on-silk vocals like never before. The songs here are deeply introspective, looking inwards with piercing insight and unflinching honesty, and the performances are similarly direct and fearless, blurring the lines between roots, folk, pop, and soul as they grapple with pain and healing, faith and resilience, connection and identity. While much has been made of AHI's years spent backpacking everywhere from the hills of Ethiopia to the jungles of Trinidad, Prospect is the story of a perhaps even more profound journey, an internal quest for understanding and self-reflection that's yielded the most revelatory, relatable, and fully-realized work of the globetrotting singer/songwriter's already-impressive career.
"Reflection is my whole life," says AHI. "I'm always trying to dig beneath the surface and find the deeper meaning, but this is the first record where I feel like I was able to truly embrace that as something of value I could share with other people."
Born in Brampton, Ontario, AHI grew up in a traditional West Indian family where music was considered diversionary entertainment rather than a viable career path. He began teaching himself to sing and play guitar in college, and though he was by all accounts an exceptional student, he dropped out of school before graduation and began traveling the world with little more than a backpack to his name. Relying on the kindness of strangers to get by, AHI hiked, meditated, and fasted his way across Canada, the Caribbean, and Africa, learning more about human nature and the contours of his own soul through his expeditions than a lifetime of classroom education could ever have taught him. It was during these travels that he had a spiritual awakening and adopted the name AHI (pronounced "eye"), drawing the letters from his initials (Ahkinoah Habah Izarh) and embracing the double entendre of the word, which also means "brother" in Hebrew.
"When you put yourself out there like that, you learn how to see the goodness of humanity," AHI explains. "I don't know if I can change the world—that's not what I'm after—but I believe we can change ourselves and inspire others along the way, and that's what drew me to songwriting."
After a brief spell living in England, AHI returned to Canada with his wife and young daughter and set his mind to pursuing music professionally for the first time. Inspired by the likes of Bob Marley, Michael Jackson, Tupac Shakur, Lauryn Hill, Bill Withers, and Emeli Sande, he began making regular trips from Toronto to Nashville to hone his craft, and it was there—with the help of celebrated producer Eric Masse (Miranda Lambert, Charlie Worsham)—that AHI recorded his stunning 2016 debut, We Made It Through The Wreckage. The self-released collection was an unexpected hit, with lead single "Ol' Sweet Day" racking up more than 14 million streams on Spotify and catching the ear of NPR's Bob Boilen, who invited AHI to perform as part of the prestigious Tiny Desk Concert series. The attention helped AHI score a deal with Thirty Tigers for his sophomore effort, 2018's similarly lauded In Our Time, which garnered a JUNO nomination for Contemporary Roots Album of the Year and led to tour dates with Patty Griffin, Michael Franti, and Lauren Daigle.
"I remember playing in Birmingham, AL, to four people one night, and then suddenly a month later, I was back playing for 4,000," AHI recalls. "Moving up from small clubs to getting standing ovations in theaters and arenas helped me realize what my voice was capable of, and it made me see the writing process in a whole new light."
Invigorated by the electrifying feeling that came with performing at iconic venues like Radio City Music Hall, Red Rocks, and The Greek Theatre, AHI began penning larger, more ambitious material that placed his "gruff but sweet voice" (NPR) front and center. Though they came from different musical worlds, AHI had forged a tight bond with Daigle and her crew over the course of their two years on the road together, and when it came time to record his next album, the decision to work with Mabury, who'd produced and toured with Daigle for years, was an obvious one.
"We developed this great relationship on tour," says AHI, "and I knew he understood me and where I was trying to take my music. I knew I could trust him to help me make a record that felt bigger from start to finish without losing any of the intimacy."
Though COVID forced a delay in the recording sessions, the cancellation of all touring meant that Mabury could put together an all-star group of players, including several of the musicians and backup singers from Daigle's band, for the album. After cutting a duet with Daigle herself (the stirring "Hold On To Me," which Daigle released in 2021), AHI got to work on Prospect, cutting the core of the record live on the floor at The Smoakstack and fleshing things out further back at Mabury's studio, The Hill. While AHI knew he could count on the award-winning producer for sonic support, he was comforted to find that Mabury also provided the kind of philosophical guidance that could change his perspective on issues as fundamental as race and self-expression.
"As a black man, I've always been very conscious of the ways people can pigeonhole you before they've even heard your music," says AHI. "I made an intentional decision not to put my face on my first two albums because I wanted people to listen to the music before they made any kind of judgments. But Paul would tell me, 'Don't worry about all that. Just make great music and the rest will fall into place.'"
It was precisely the encouragement AHI needed to fully embrace his blackness in the studio, and the resulting sense of self-discovery and liberation is obvious from the outset on Prospect, which opens with the mesmerizing title track. "I just want to live like someone before my time is counting on me," AHI sings over a soulful rhythm section and punchy guitar, "and walk beneath the wings like someone from another life is looking out for me." Like much of the album, the song is a meditation on our shared humanity, on what it means to be a link in a chain that stretches both forwards and backwards through time for generations upon generations.
"This universe can often leave us feeling small and insignificant," says AHI, "but I truly believe that our lives are part of something bigger and more meaningful than we understand. You and I are the prospect, and it's important to live our lives like they're worth something because our impact on each other is far more immense than we can ever imagine."
It's a lesson AHI returns to throughout the collection. The tender "Lift Me Again" revels in the healing power of music and human connection, while the soaring "Say It To Me" meditates on the importance of listening to one another, and the intoxicating "Until You" celebrates the transformative joy of true love. There are darker moments on the collection, too—the urgent "Danger," which came to AHI in a dream, reckons with gun violence and the ache of loss, and the deceptively breezy "Coldest Fire" walks a tightrope between acting as a unifier and speaking the truth on race in the modern world—but AHI always manages to find the light, to point himself in the direction of hope and promise.
"At the end of the day, I just want to use my voice to help other people find theirs," says AHI, whose face appears on the album cover here for the very first time. "I want to help people find meaning and purpose and fulfillment. I want to reassure them that they're not alone."