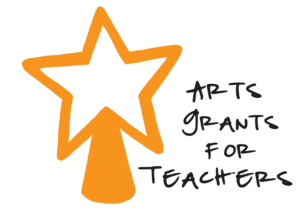 The Arts Grants for Teachers program is funded by the Lafayette Parish School System and coordinated by Acadiana Center for the Arts.
The purpose of this grant program is to encourage teachers to design and develop artistically creative and innovative projects involving the visual and performing arts.
These projects can help to develop understanding and appreciation of the arts, complement other arts-related activities already implemented in the schools, provide direct student involvement in the arts, develop permanent arts resources, integrate arts into other academic disciplines or provide support for teachers to become more proficient in the arts.
Applications are open through September 29, 2023 at 4:00pm
Funding Cycle: November 1, 2023 – May 31, 2024
Applications Open: August 1, 2023
Information Session: August 29, 2023 at 4:30pm. Register here
Application Deadline: September 29, 2023 by 4:00pm via online application
Notification Date: Late October
To discuss your project prior to the application deadline please contact Bree Sargent, Education Director at 337-233-7060 ext. 222, or Bree@AcadianaCenterfortheArts.org to 
For any technical assistance with the application, please contact Anna Kojevnikov at Anna@AcadianaCenterfortheArts.org
United Way of Acadiana's Education Innovation Grant for Teachers are also currently open!
The purpose of this education and innovation grant is to support teachers and classrooms in their mission to create engaging, innovative, and inclusive learning environments.
UWA recognize the vital role teachers play in shaping the minds and futures of students.
This grant aims to empower educators by providing them with the necessary resources, tools, and opportunities to elevate their teaching practices and enhance the overall classroom experience.
"*" indicates required fields