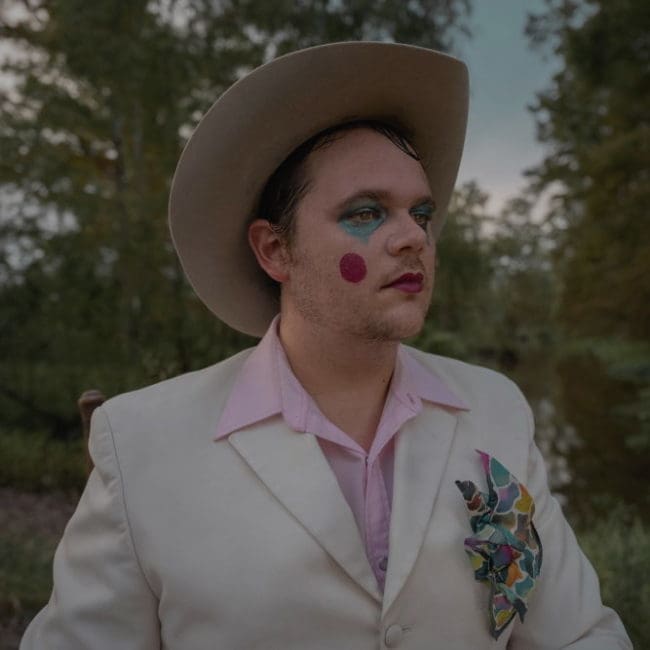 Bruisey Peets & Friends
Tickets:
$15 – Mezzanine
$25 – Rear Orchestra
$35 – Front Orchestra
From swamp to shining swamp, Bruisey Peets (Ben Usie) has steadily evolved with his unique brand of queer swamp pop. Equal parts earnest songwriting and performance art, Bruisey Peets shows are charmingly confrontational and subversively playful. Originally from Lafayette LA, Usie lived in DC for 9 years where he leaned into the D.I.Y. ethos and house-show community while playing in bands such as Pree and Br'er. Since moving back to Louisiana in 2017, Usie has steadily evolved as a songwriter and band leader.  With each new record, Usie explores deeper pockets of tradition, family, queer-reckoning, and what it means to be a cajun clown. In late 2021, Bruisey released his 3rd full-length LP, Poached Eggs via Y'allstar Records.  Look out for LP4 in early 2023!