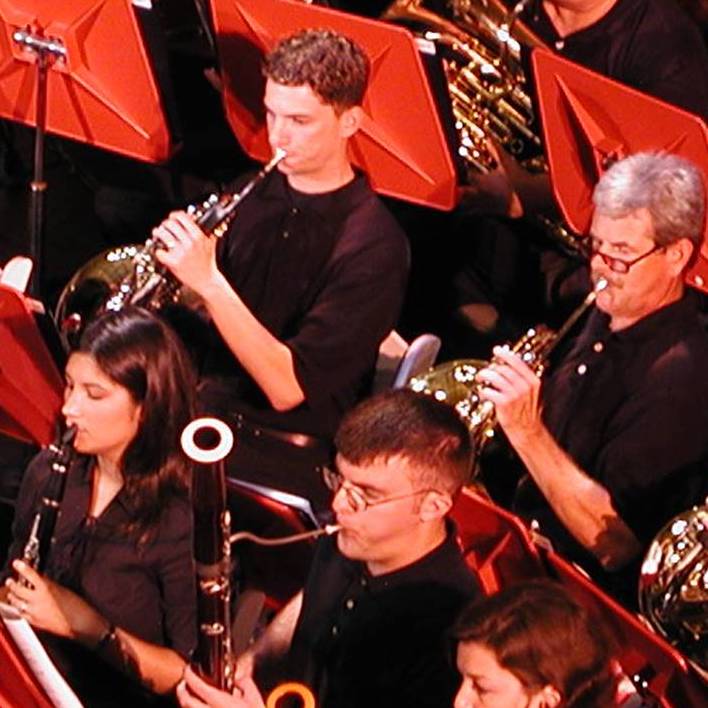 Acadian Wind Symphony: Celebrate America!
The nationally acclaimed Acadian Wind Symphony, under the direction of Gerald Guilbeaux, will present "Celebrate America!" a concert of patriotic music on Saturday, July 1, commemorating Independence Day 2023 at 7:30pm in the James Devin Moncus Theater at The Acadiana Center for the Arts.
The 2021 winner of the prestigious American Prize for Community Bands, The Acadian Wind Symphony consists of musicians from Lafayette and throughout the Acadiana area.  Many of the members perform professionally, while others have performed in various collegiate, amateur and professional ensembles. Though many the members are professional musicians and/or music educators, virtually every walk of life is represented within the ranks of the organization.
The perfect "getaway" from the heat of summer, this concert is a whirlwind musical tour de force and an exquisitely colorful and vibrant musical experience featuring music celebrating the birth of our Nation and the Lafayette Parish Bicentennial.
The concert will open with an exciting new arrangement of our National Anthem by composer John Williams followed by the moving "Lincoln Portrait" by Aaron Copland. Joining the Acadian Winds will be vocalists Dawn and Chad Boudreaux singing "God Bless The USA," "America The Beautiful" and others.
Join us on Saturday, July 1 at 7:30pm at the Acadiana Center for the Arts!
Curator:

Acadian Wind Symphony