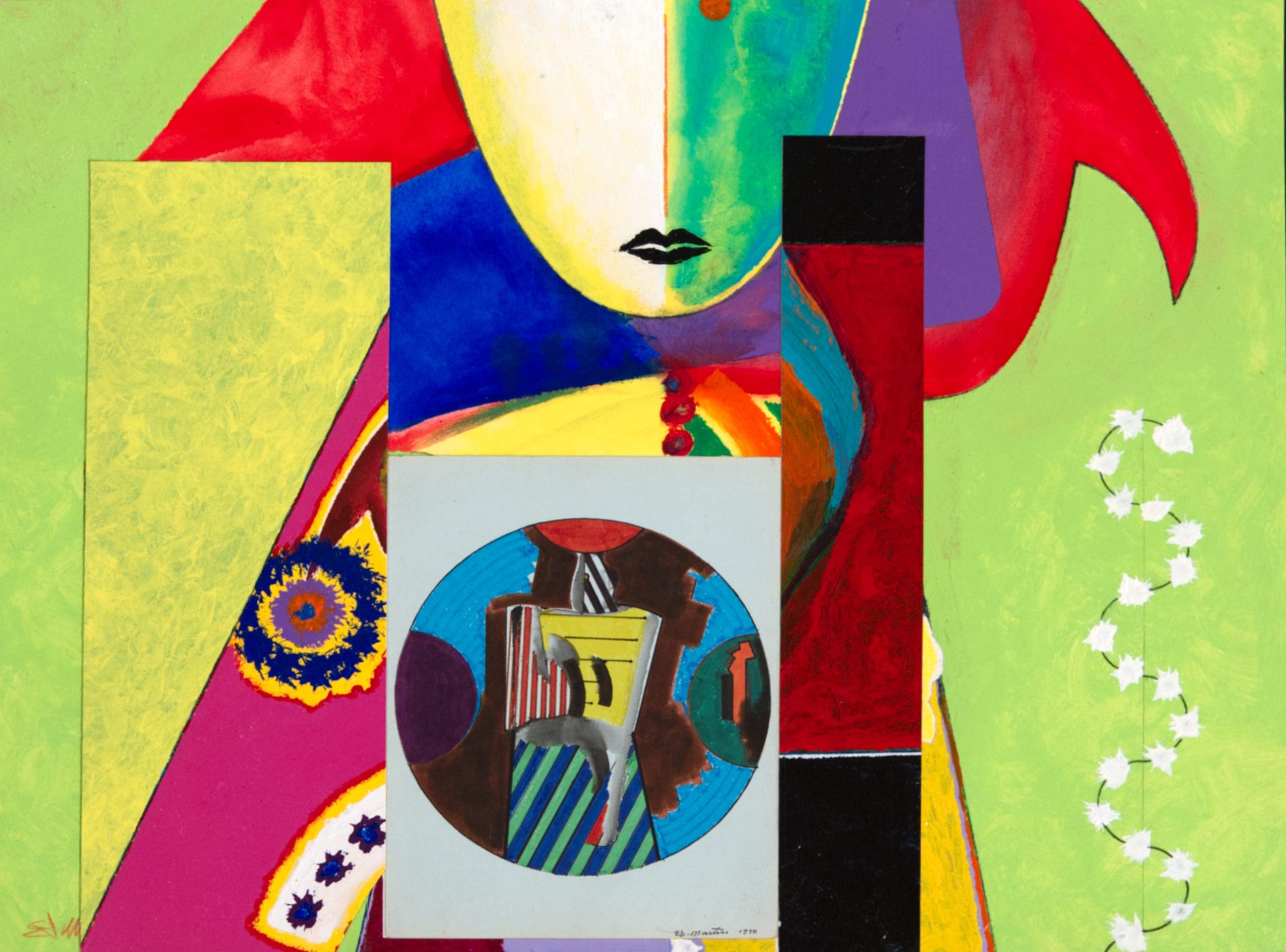 Eugene James Martin: Heterochronic Collages
Heterochronic Collages is an exhibition of paintings by the African American visual artist Eugene J. Martin (1938-2005),
presented by
Derrick Batiste 
Katie Bernhardt & RJ Fonseca, Jr
This exhibit highlights particular pieces from the 1990's that are built using photographs of earlier artworks within their compositional framework. These collaged paintings create a unique experience of time for the viewer wherein they come to encounter artworks again and again in different contexts. For Martin this was an additive approach in the studio and plays with a cyclical idea of time.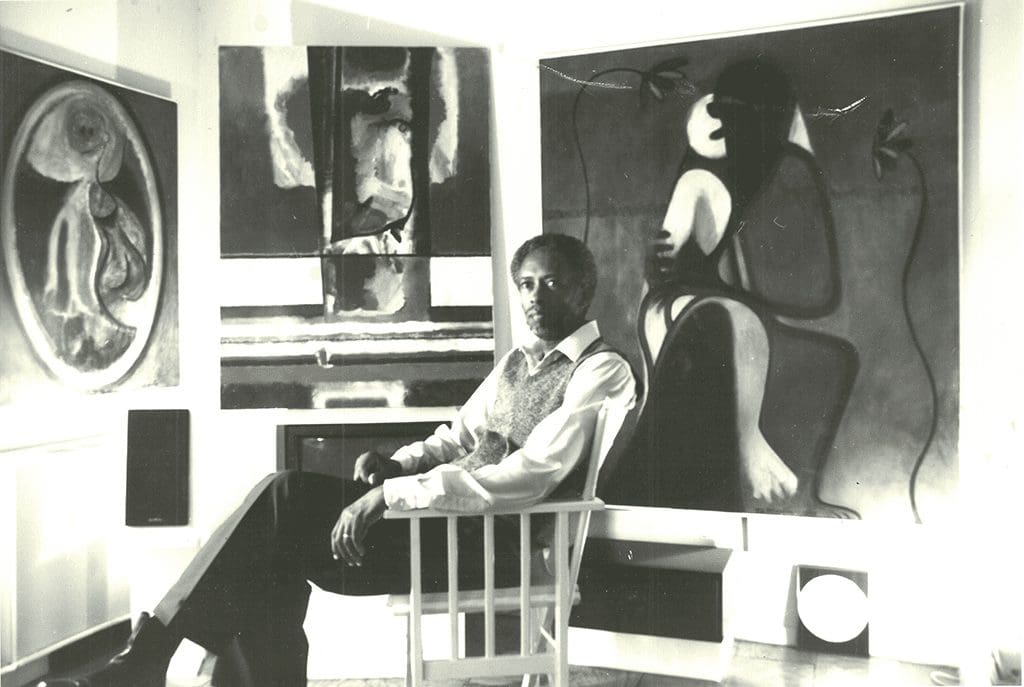 In a text on the collages, Martin's wife Suzanne Fredericq explains,
"The term "heterochronic collages" is a visual arts concept invented by Eugene J. Martin. In every instance, the additive process alters the original concept of each stand-alone piece and its relation to the collage as a whole. Each individual work in the collage becomes transformative vis-à-vis one another when incorporated in a new context. Multimedia collages, in essence, are chimeric creations: each becomes a single entity of multiple works that originated as distinct separate sources at separate times, with the dynamics of each part and the whole bestowed equal importance. The multiple (the individual works contributing to the collage) has become one (the entire collage), and conversely, the one wouldn't exist without its multiple components. To approach Martin's collages is thus to discard any preconceived notion of what a collage typically and traditionally represents. The imagery of his collages is uniquely original and inventive.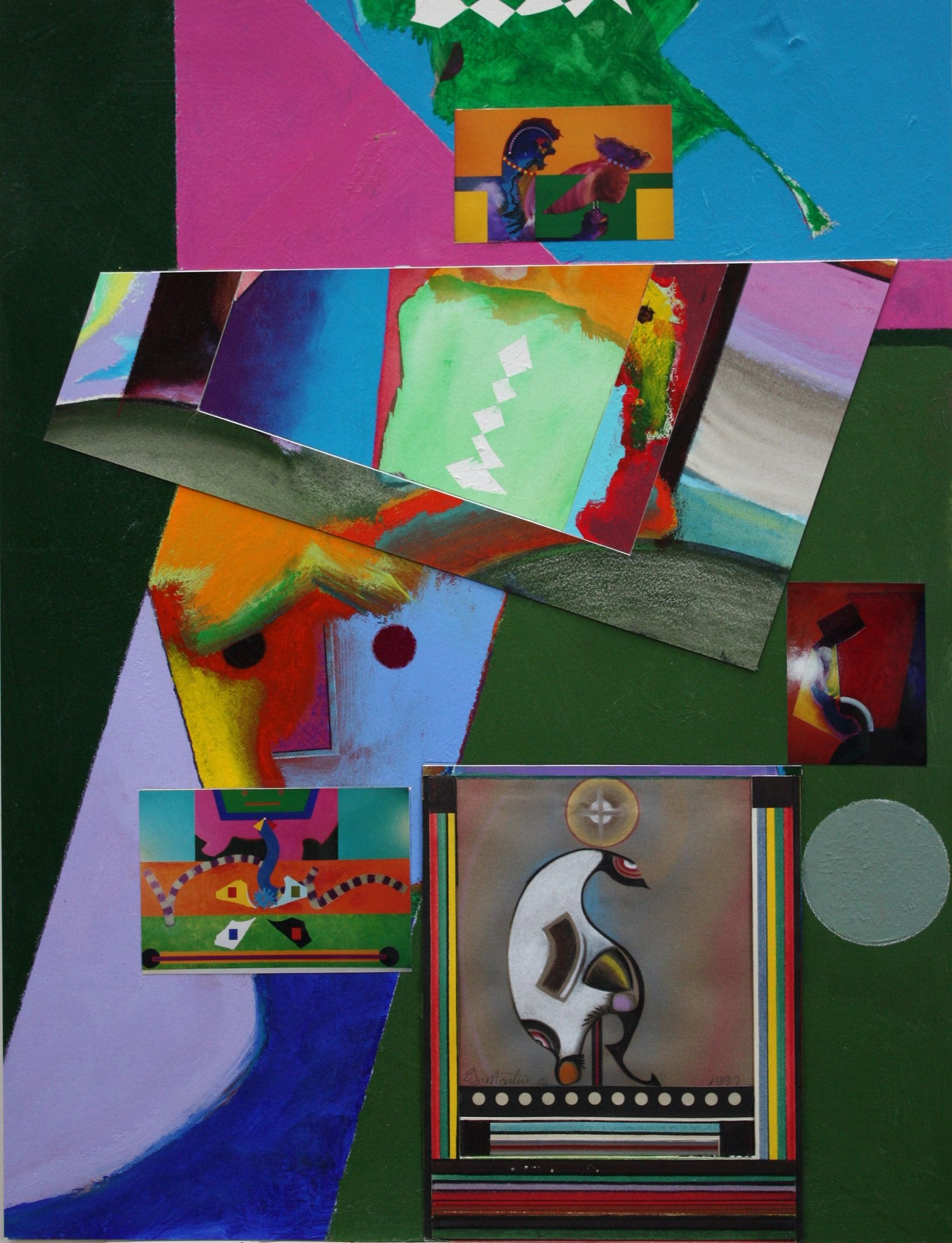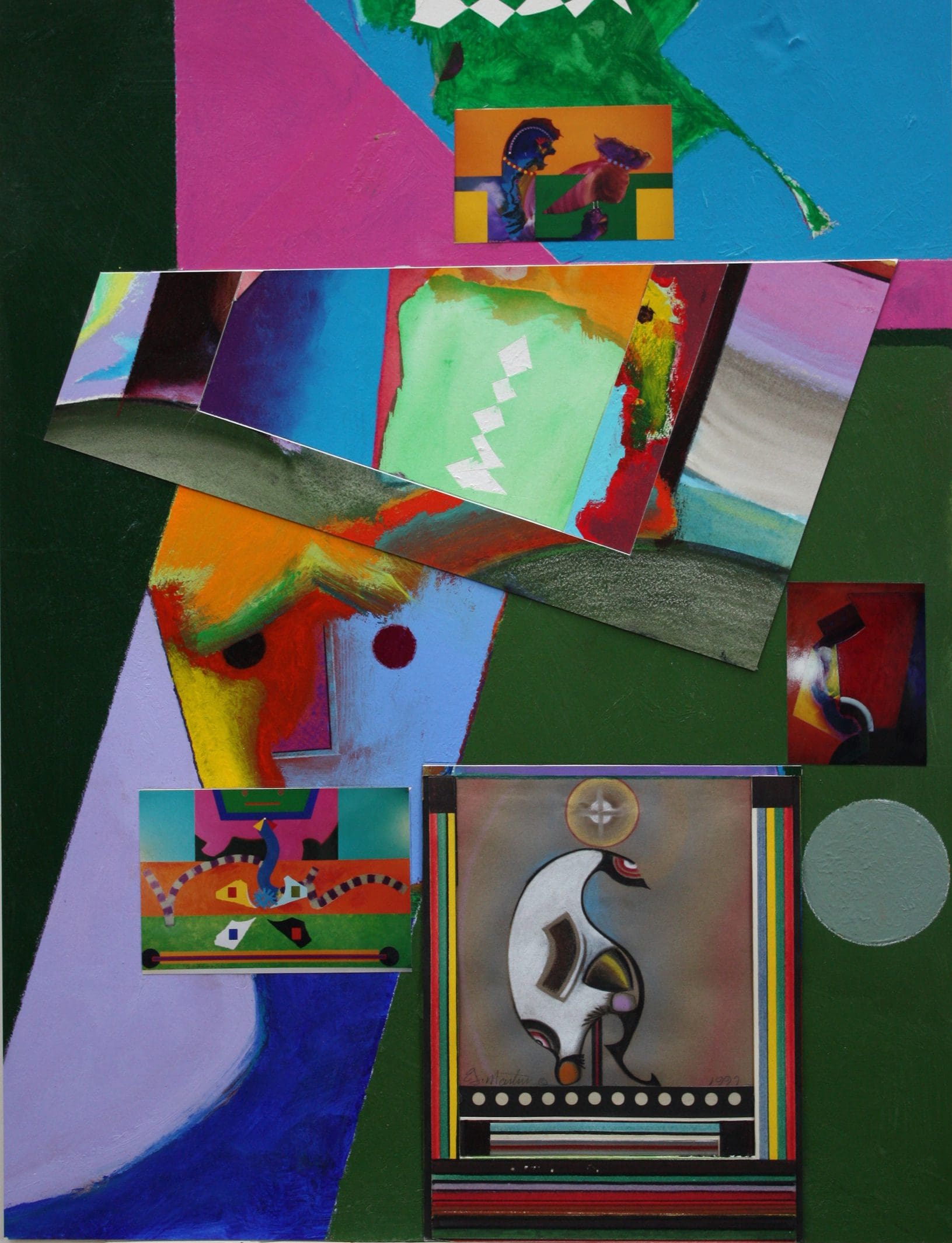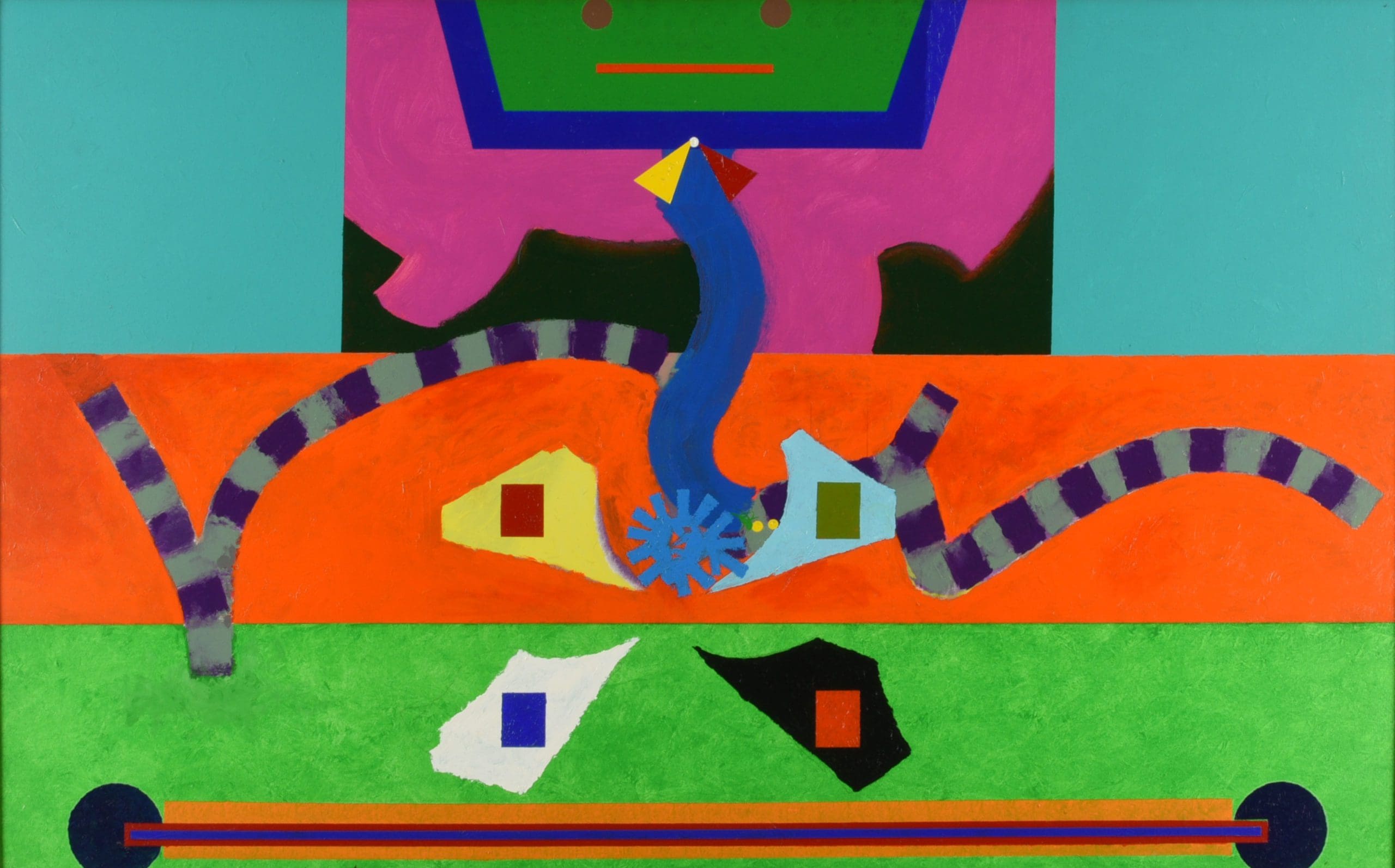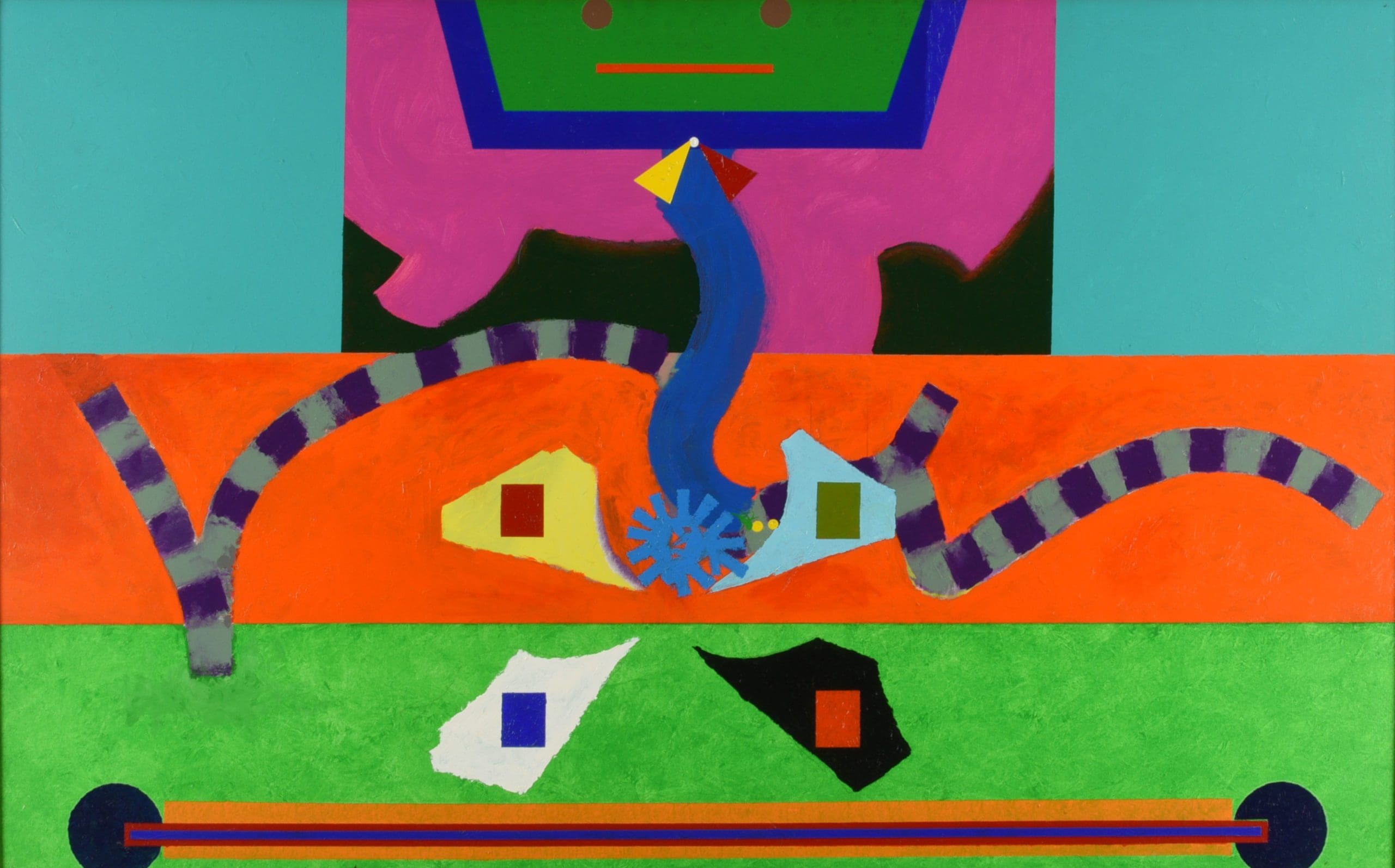 By concentrating on any one part of a collage one can "travel" in and out of Time such as when a painting of 1991 incorporates a photo of a painting of 1999, which reminds us of H.G. Wells Time Machine traveling seamlessly from the Past to the Present to the Future, and back. In his collages Martin bridges Time but also genres, styles and media.
Martin's heterochronic, multi-sourced collages represent a singular aesthetic, a link with the concept of Time. As such, they are more rooted in the modernist literature of Marcel Proust than in the visual arts. Proust viewed that the power of Art is to resist the forces of Time, in which the past and the present, time and space become closer. This is also the power we experience when viewing Martin's heterochronic collages."
Click to Download the Exhibition Brochure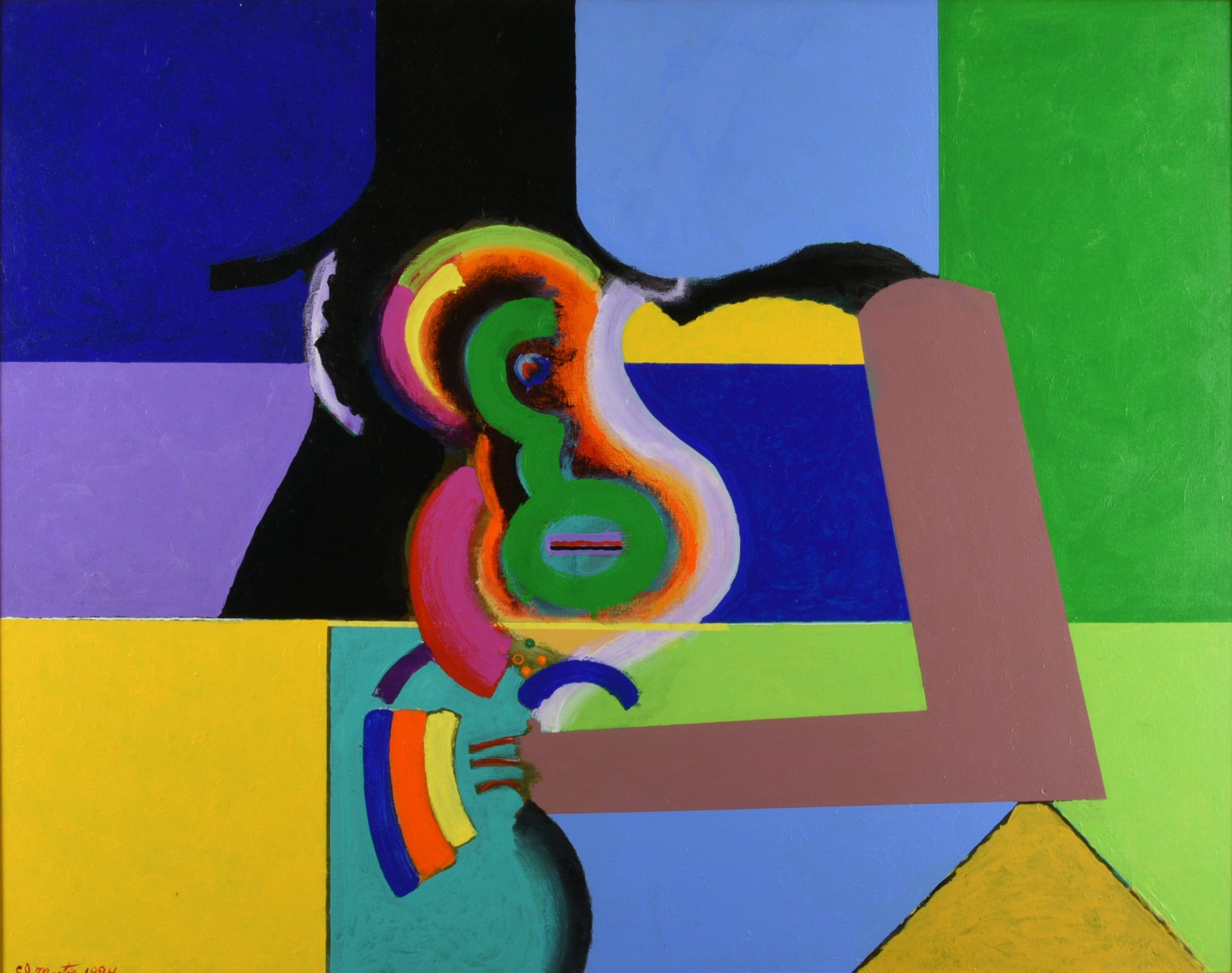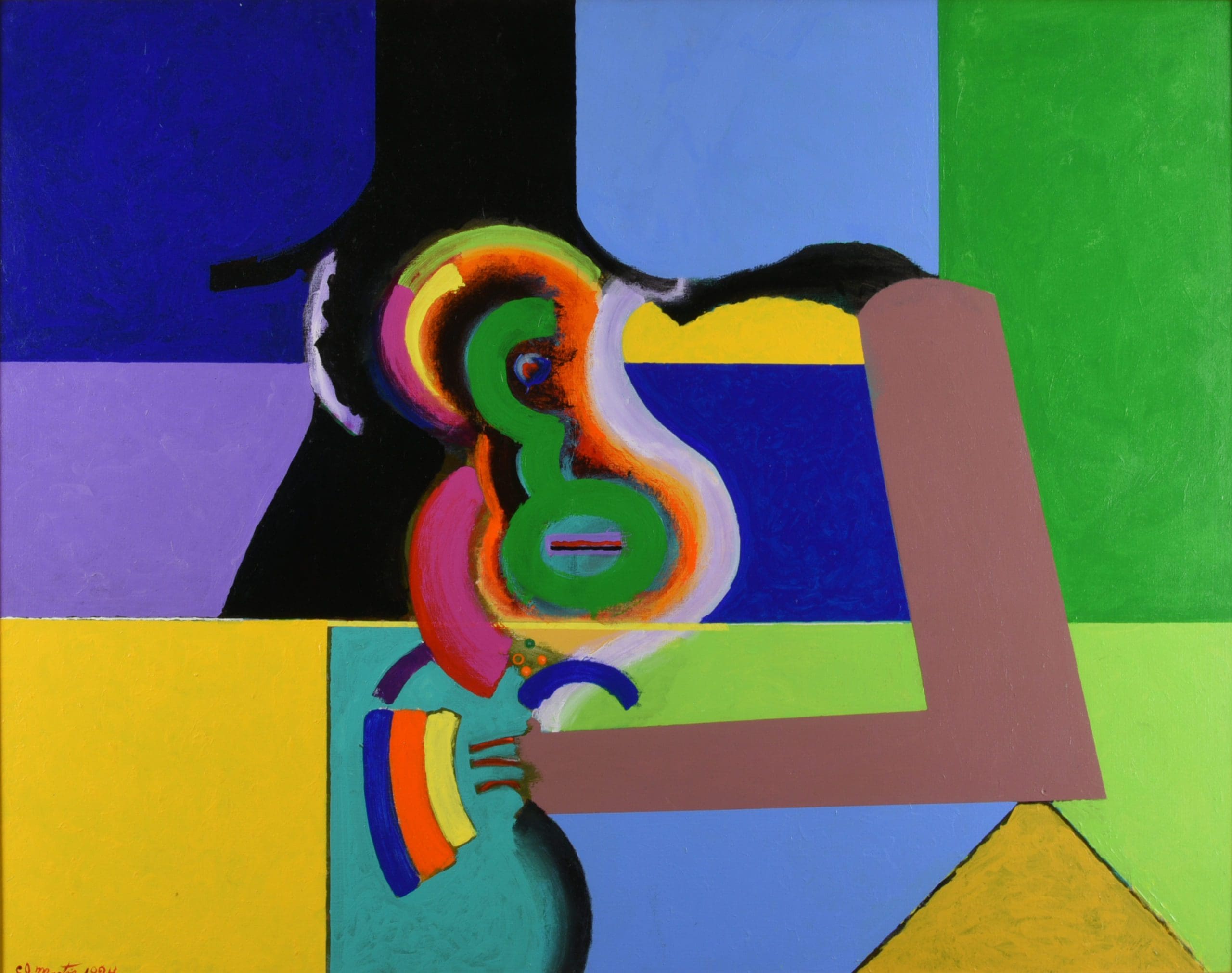 Presented by:
Derrick Batiste
Katie Bernhardt & RJ Fonseca, Jr.
Host Committee:
Ravi Daggula
Dr. Ann Laurent
Mandi Mitchell
Adam and Angela Morrison
Lue Svendson
John Williams
Women of Wisdom
Made possible by generous support from:
Doug Ashy Building Materials
Haynie Family Foundation
Lafayette Travel
Louisiana Endowment for the Humanities
Louisiana Office of Cultural Development
Louisiana Travel
National Endowment for the Arts
National Endowment for the Humanities