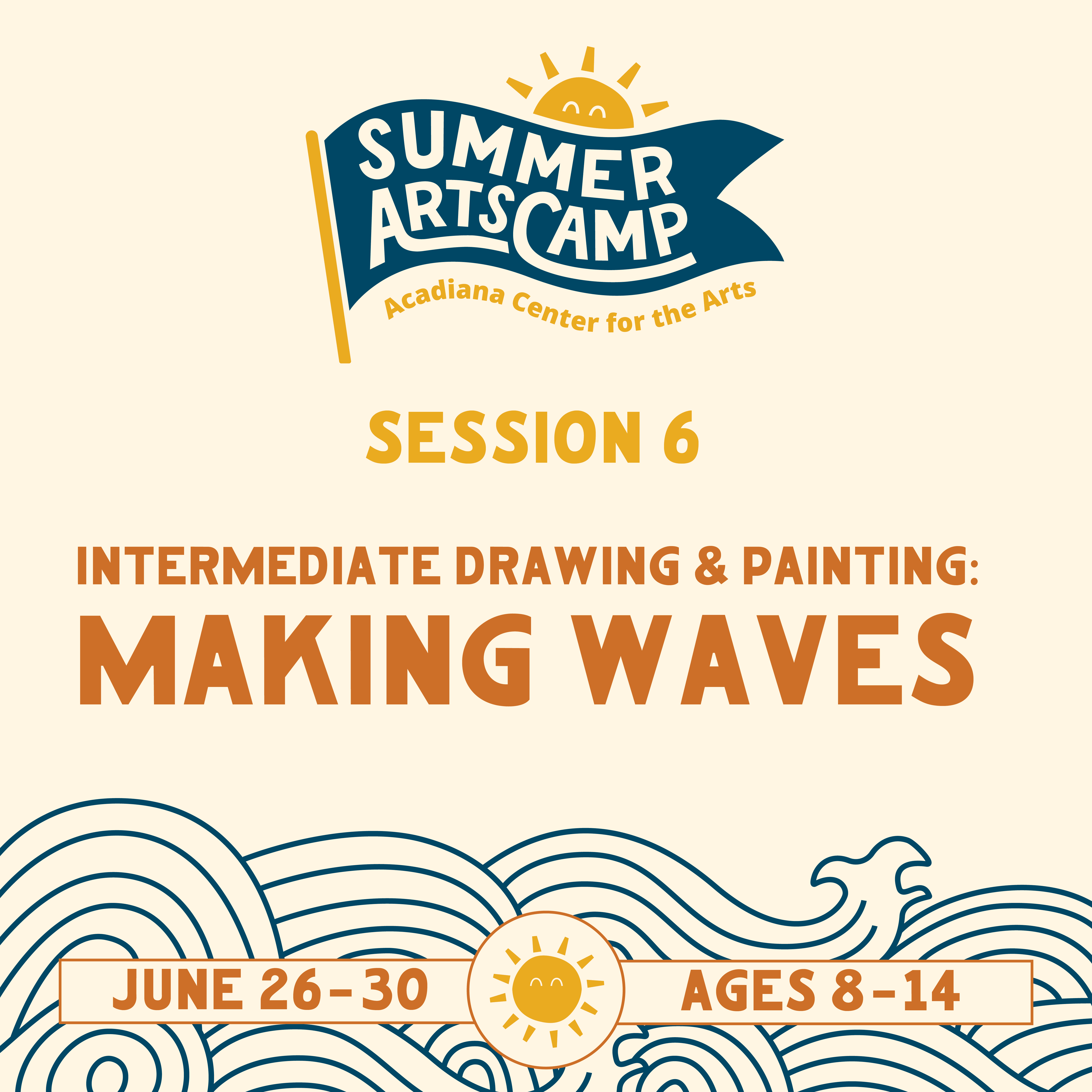 Intermediate Drawing & Painting: Making Waves
(Ages 6–14) We'll learn a variety of drawing and painting techniques with summertime fun as our inspiration! If you have some experience in drawing or painting and want to learn more, this camp is for you!
This camp can be taken as full days or as half days. Classes are Monday through Friday, full day classes are from 9:00 to 4:00.
To register for a half-day camp, select either 6a or 6b.
SOLD OUT – Morning Only, 9am-12pm – 6a. Intermediate Painting only: Making Waves
Afternoon Only, 1pm-4pm – 6b. Intermediate Drawing only: Making Waves
To add your name to the summer camp waiting list, please provide the following information: summer camp session name, child's name, child's age, parent's name, parent's contact info – by emailing erin@acadianacenterforthearts.org or calling 337-233-7060