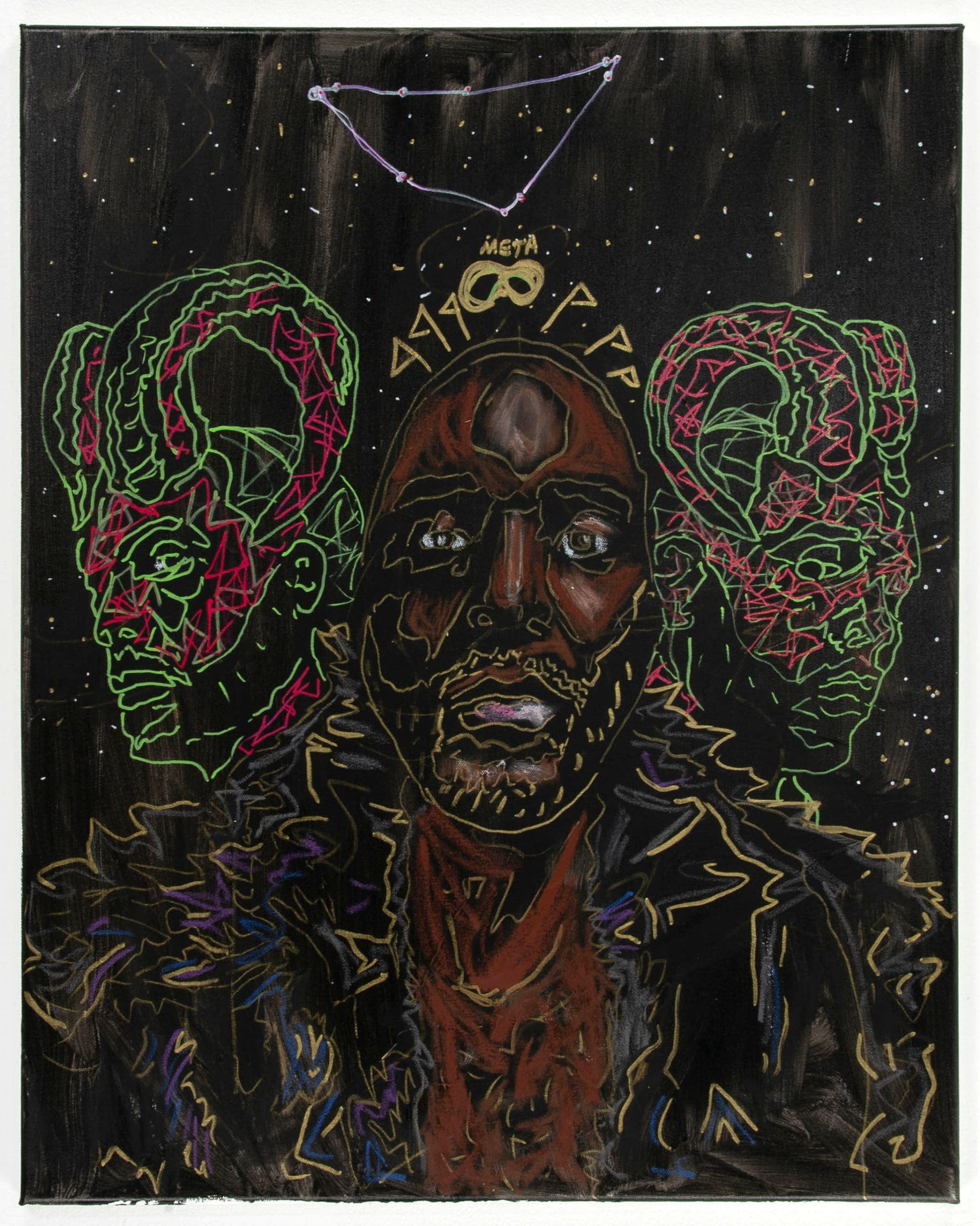 John Isiah Walton: Color Coded
John Isiah Walton has created a body of work entitled "Black Paintings,"
totalling 100 artworks, that reflect on his personal experiences over the past seven years.
Walton uses this thematic umbrella to work through ideas of the contemporary Black experience. His paintings apply a neo-expressionist style to this process, layered with art historical and pop culture influence.
A native New Orleanian, Walton keeps his home town and its own complex identities at the heart of his work.
He uses the medium of paint to reflect on his experiences of seeing New Orleans as both an vibrant and important cultural heritage site and a commercialized but shallow destination for visitors not unlike "Disneyland."