John Isiah Walton: Color Coded
John Isiah Walton has created a body of work entitled "Black Paintings," totalling 100 artworks, that reflect on his personal experiences over the past seven years.
Walton uses this thematic umbrella to work through ideas of the contemporary Black experience. His paintings apply a neo-expressionist style to this process, layered with art historical and pop culture influence.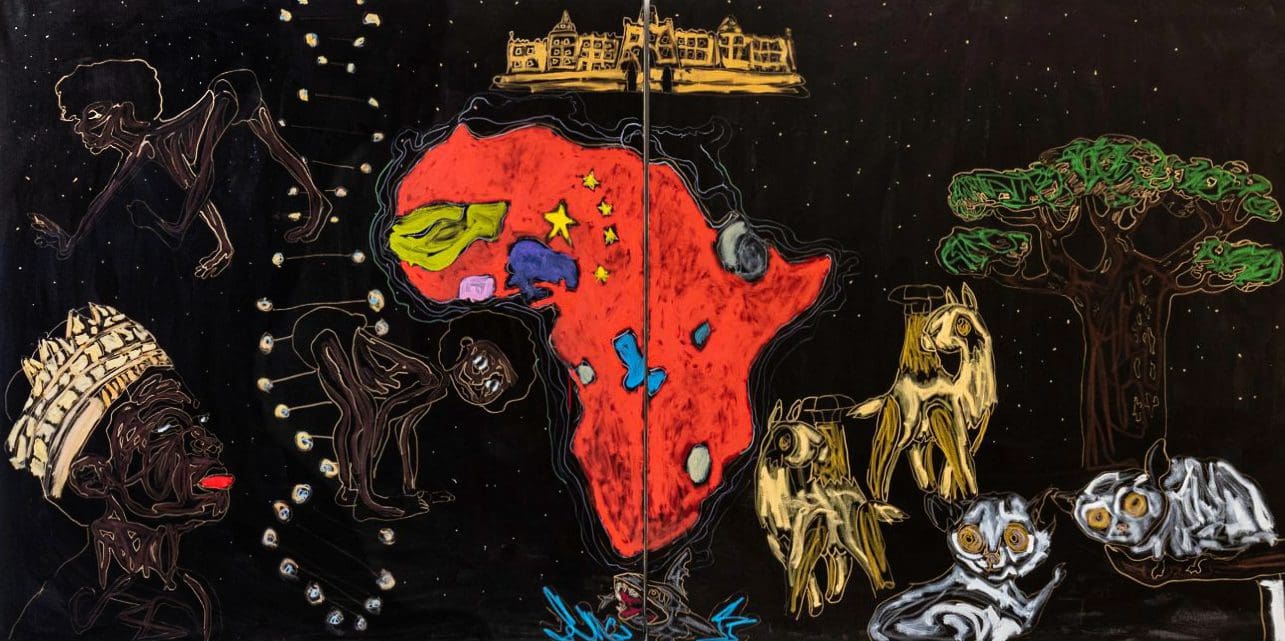 A native New Orleanian, Walton keeps his home town and its own complex identities at the heart of his work.
He uses the medium of paint to reflect on his experiences of seeing New Orleans as both a vibrant and important cultural heritage site and a commercialized but shallow destination for visitors not unlike "Disneyland."
Of the 100 paintings in the Black Painting all are begun with a black ground and layered with toothy bright colors and scrawling, meandering lines. Walton takes viewers on a journey through layers of meaning touching on themes of Black identity, computer culture, social media aesthetics and pop culture. His paintings and methods are not without humor but the conversations are of serious and relevant material to this region's communities.
This exhibition at Acadiana Center for the Arts is the largest solo exhibition of Walton to date. A vast majority of the 100 Black Paintings are showcased within AcA's Main Gallery. Walton's works have been showcased at Acadiana Center for the Arts in two previous group exhibitions; American Beauty (2017) & Slammed!! (2020).
He has seen a number of solo exhibitions in recent years most notably at the Baton Rouge Gallery (2022), Jonathan Ferrara Gallery (2022) and Southeastern Louisiana University's Contemporary Art Gallery (2021). Between October of 2022 and February of 2023 a number of his Black Paintings are being showcased within the group show In Search of Lost Memory at the Bar-David Museum in Tel-Aviv Israel.
John Isiah Walton continues to live and work in New Orleans Louisiana.