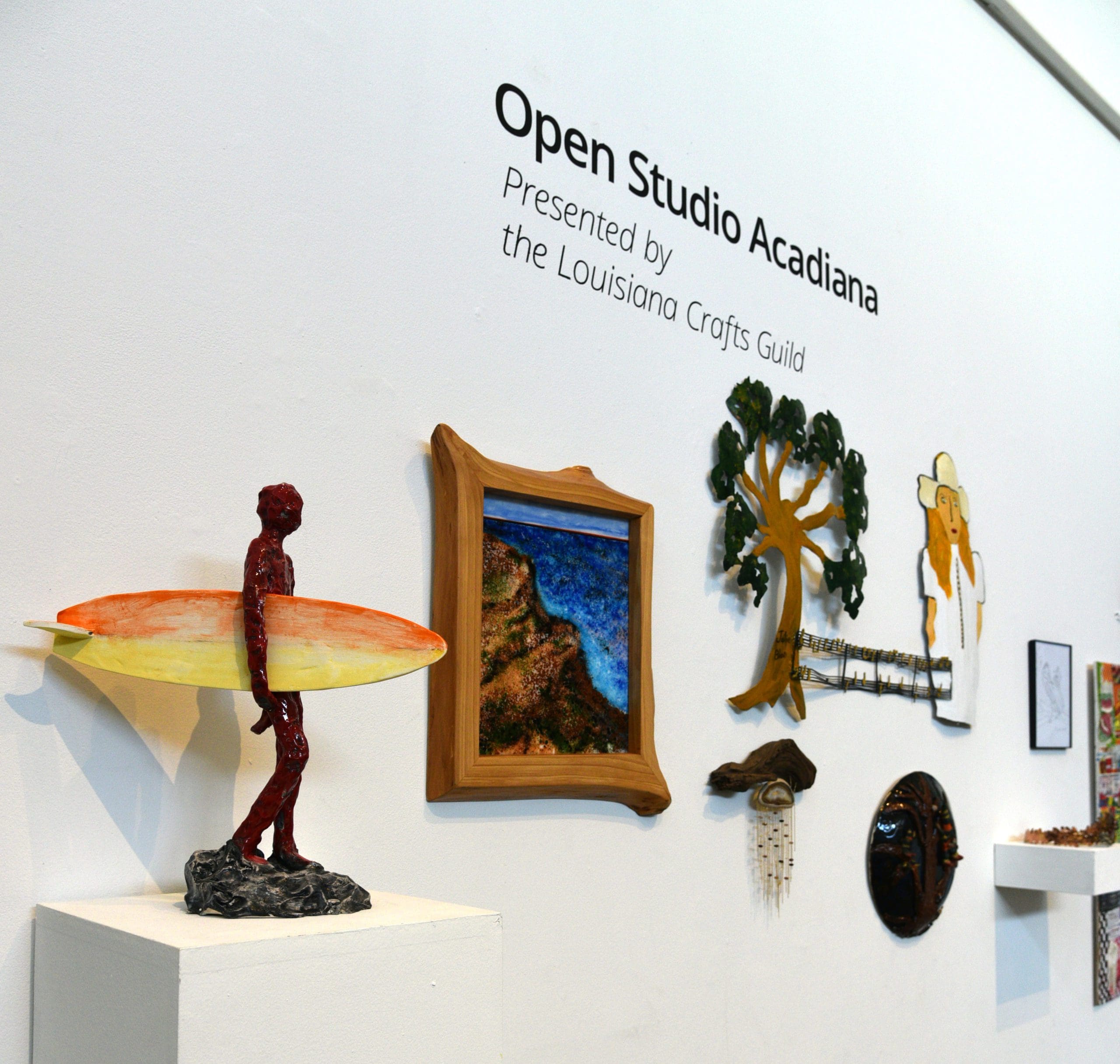 Open Studio Acadiana
Open Studio Acadiana
presented by
The Louisiana Crafts Guild
Open Studio Acadiana is a unique decentralized event across Louisiana's Acadiana celebrating the area's artists and craftspeople. By inviting the public on a road trip across the 705 zip code annually the weekend before Thanksgiving, this family-friendly event creates one-of-a-kind experiences for the public to engage directly with artists and craftspeople in the spaces where they create. Expect adventure, discovery, education, and lagniappe by way of good food and conversation, as artists, craftspeople, galleries, museums, art patrons, and their communities organize to host special events, demonstrations, and more to celebrate the arts in Acadiana.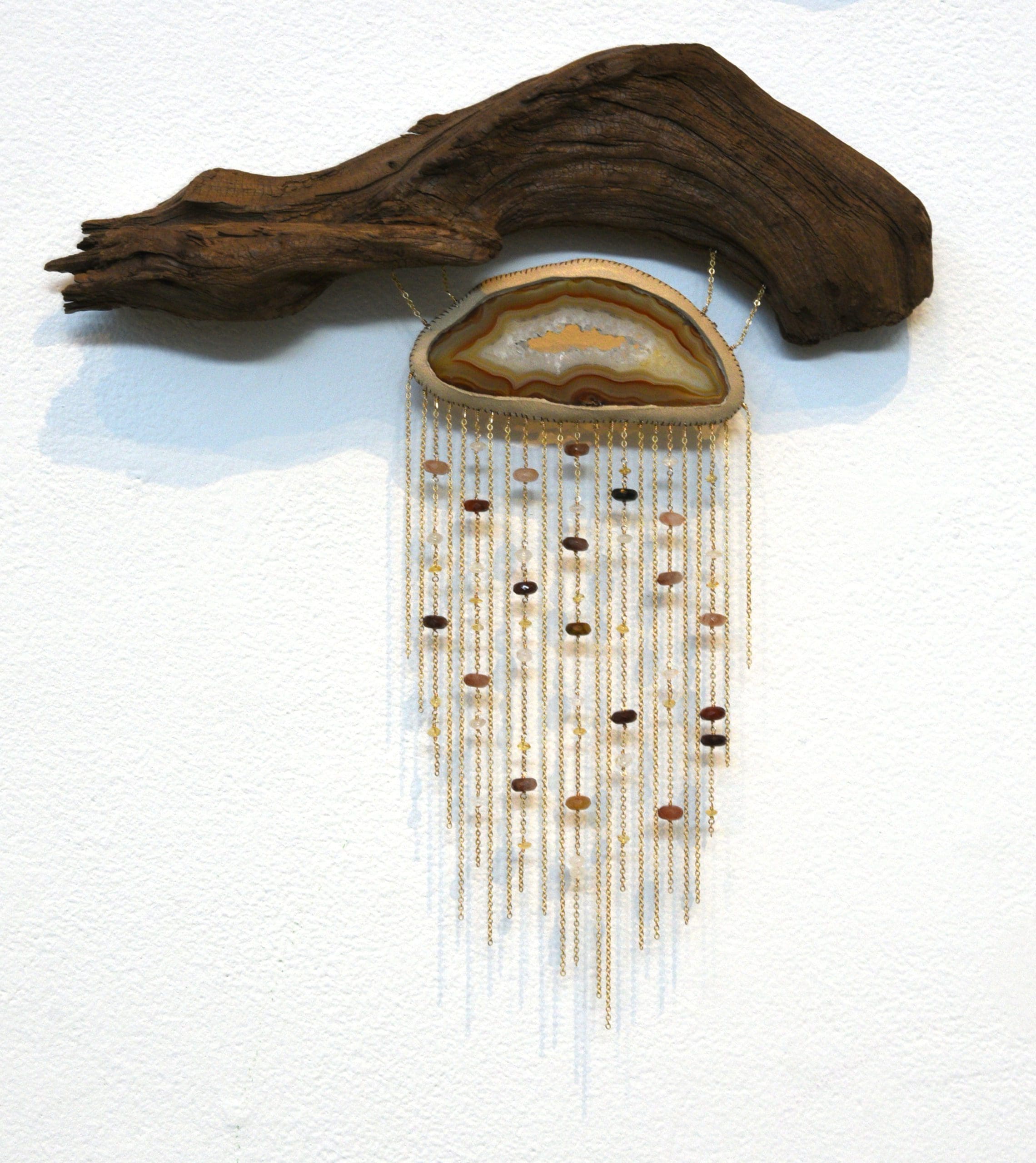 Chloe Schwanz, The Batture Series, driftwood, agate, quartz, citrine, sandstone. 2021
With roots dating back to the 1970s with Blue Dog famed Artist George Rodrigue as a first participant, Open Studio Acadiana has always sought to bring the artists of Acadiana together and demystify the artist process by inviting the public to see how and where their works are created. Since 2016, Open Studio Acadiana has been managed by Louisiana Crafts Guild with leadership by Burnell Lemoine. Today, Open Studio Acadiana delivers this annual community event each November, the weekend before Thanksgiving, while indexing the region's artists, studios, galleries, and museums for the public to explore 365 days a year online.
Visit openstudioacadiana.com for details on this year's tour happening across Acadiana on Saturday November 20th & Sunday November 21st 2021
Open Studio Acadiana is supported by a grant from the Louisiana Division of the Arts, Office of Cultural Development, Department of Culture, Recreation and Tourism, in cooperation with the Louisiana State Arts Council, as administered by the Acadiana Center for the Arts. Funding has also been provided by the National Endowment for the Arts.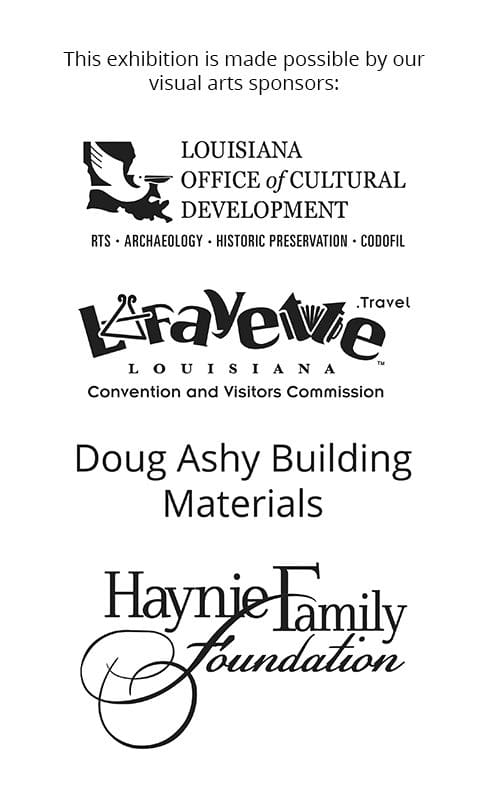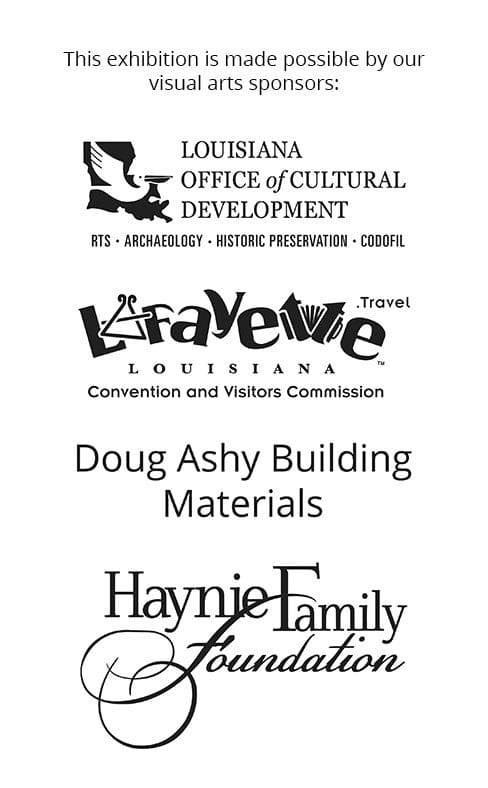 Hours and Admissions
Suggested donation of $5/person visiting AcA's galleries.
Daytime Hours: Public gallery hours are 9am-5pm Tuesday through Saturday.
Evening Hours: This exhibition is on view during evenings of select AcA events.
Field Trips and Group Tours: AcA accommodates groups and field trips, offering private tours and interactive art making activities to compliment the experience. Contact us for more information and pricing.
Why a suggested donation, you ask?
Your donation helps bring art from around the world to our community AND supports local artists who exhibit in AcA's galleries. Since our founding in 1975 and since this building opened in 2004, AcA has showcased thousands of artists. This space has become a hub for artists and art-loving audiences right here in Acadiana. Your dollars help make both of those things happen!
Interested in doing more? 
Consider becoming a member at the level that suits your budget and interests best. Whether it's the President's Circle, Young Insiders, Family Membership (or any one of our many levels of support), there's something that fits your budget and can let you express how much a strong cultural life in Acadiana means to you. Ask how to become a member at the front desk.
Thank you for helping bring great art to our community!