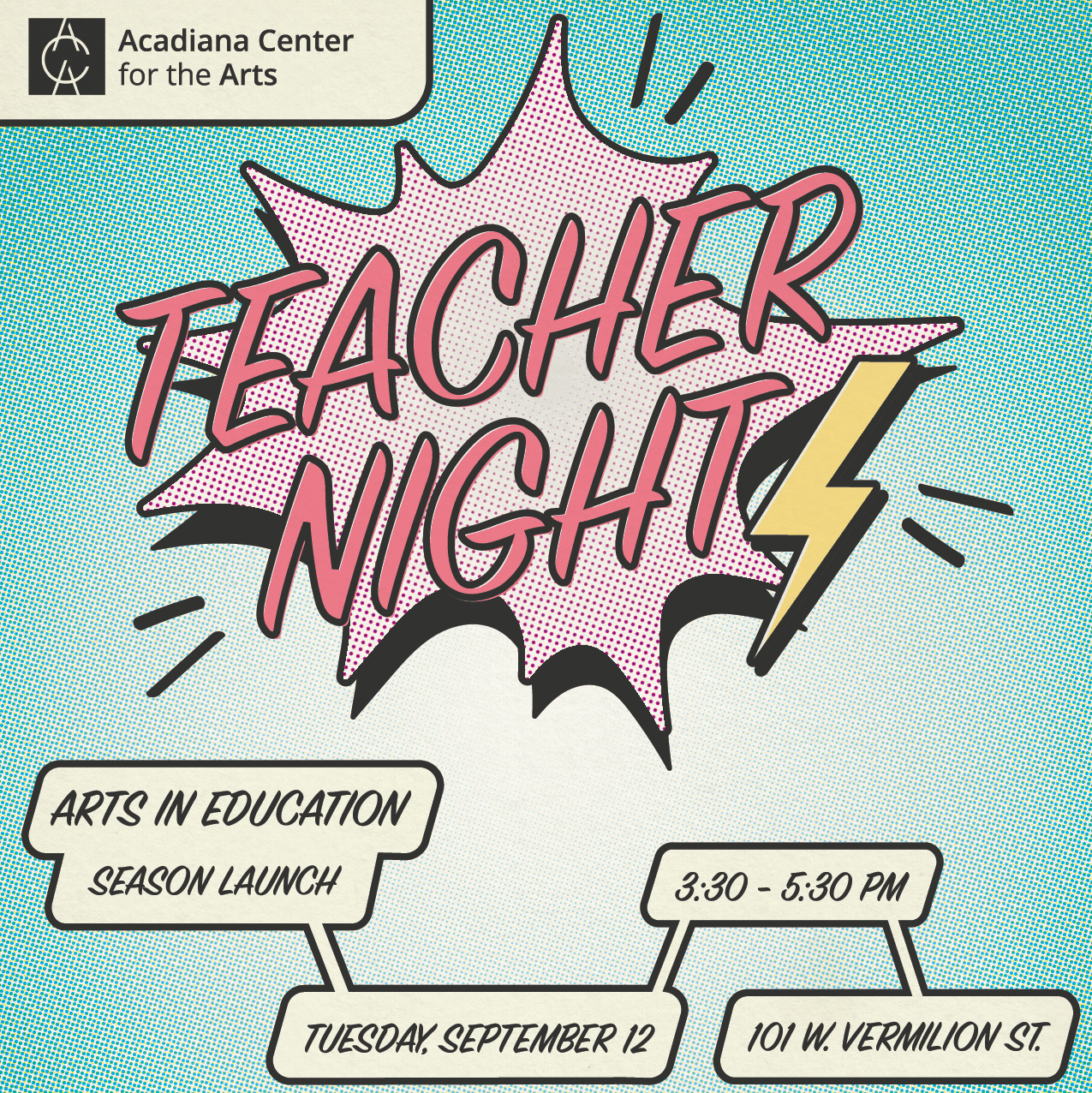 Teacher Night at AcA
Hey Teachers! Want to bring the arts into your school?
We've got resources just for you. Join us for this free, fun, and informative event.
At teacher night, we invite all teachers to AcA to enjoy a night out with friends to eat, drink, and learn how to bring the arts to your schools!
Meet the team of Teaching Artists who visit your schools for art sessions and in-school performances
Learn about Arts Grants for Teachers
Learn about field trip opportunities
View the galleries
Meet other arts & culture organizations with resources and opportunities they have for teachers and students