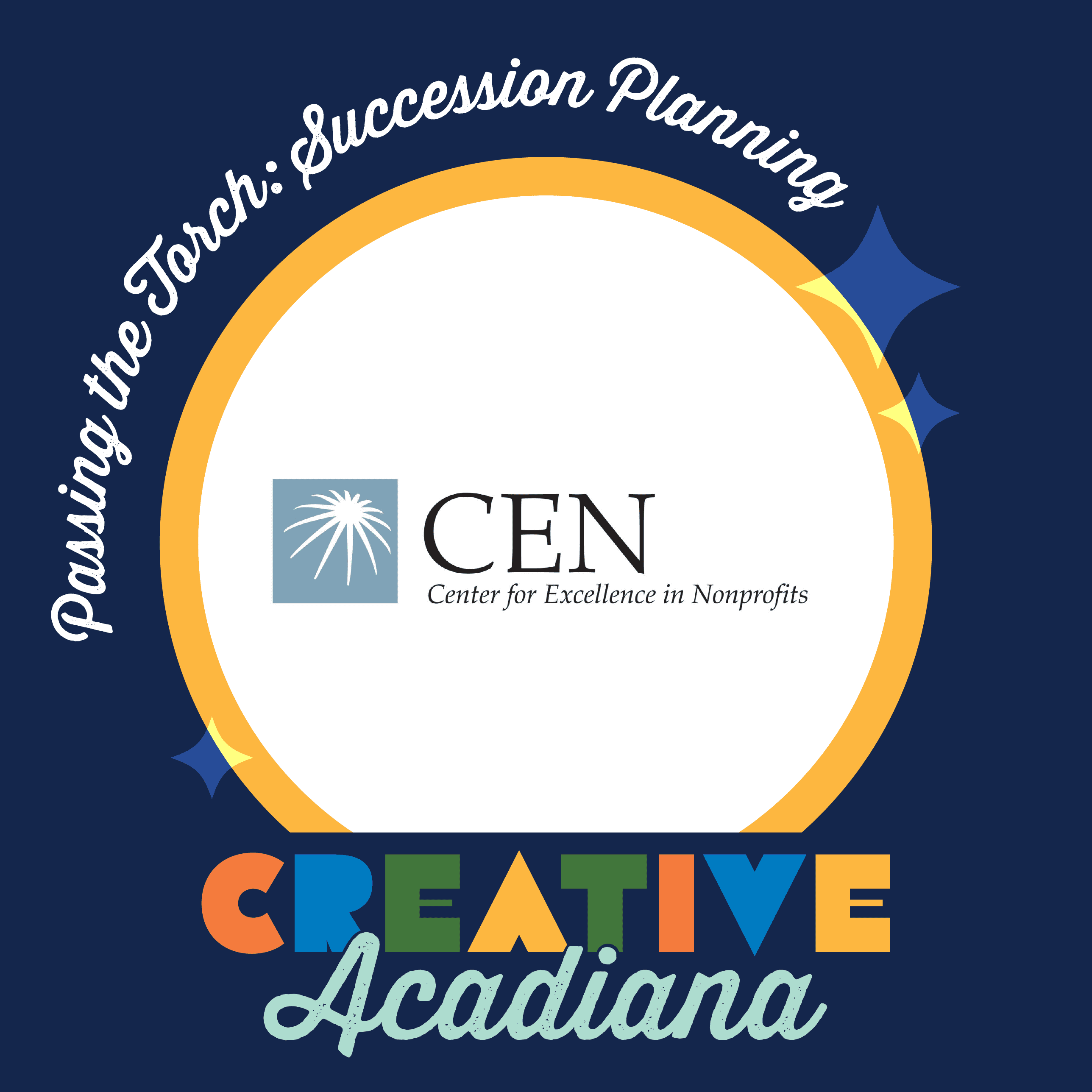 Creative Acadiana – Passing the Torch: Succession Planning
Passing the Torch: Succession Planning will develop attendees' understanding of succession planning and the unique challenges and opportunities organizations and leaders face in its wake. We will explore the components of an effective transition plan which include clarifying the roles and responsibilities of board members as well as incoming and outgoing staff. Participants in this course will leave with skills to develop succession planning goals and outline action steps for future success and increased sustainability for your organization. Planning for transitions is a critical strategic process that you can – and should – start working towards well before a departure is expected.
It is recommended that executive directors/leaders of organizations are accompanied by at least one board member.