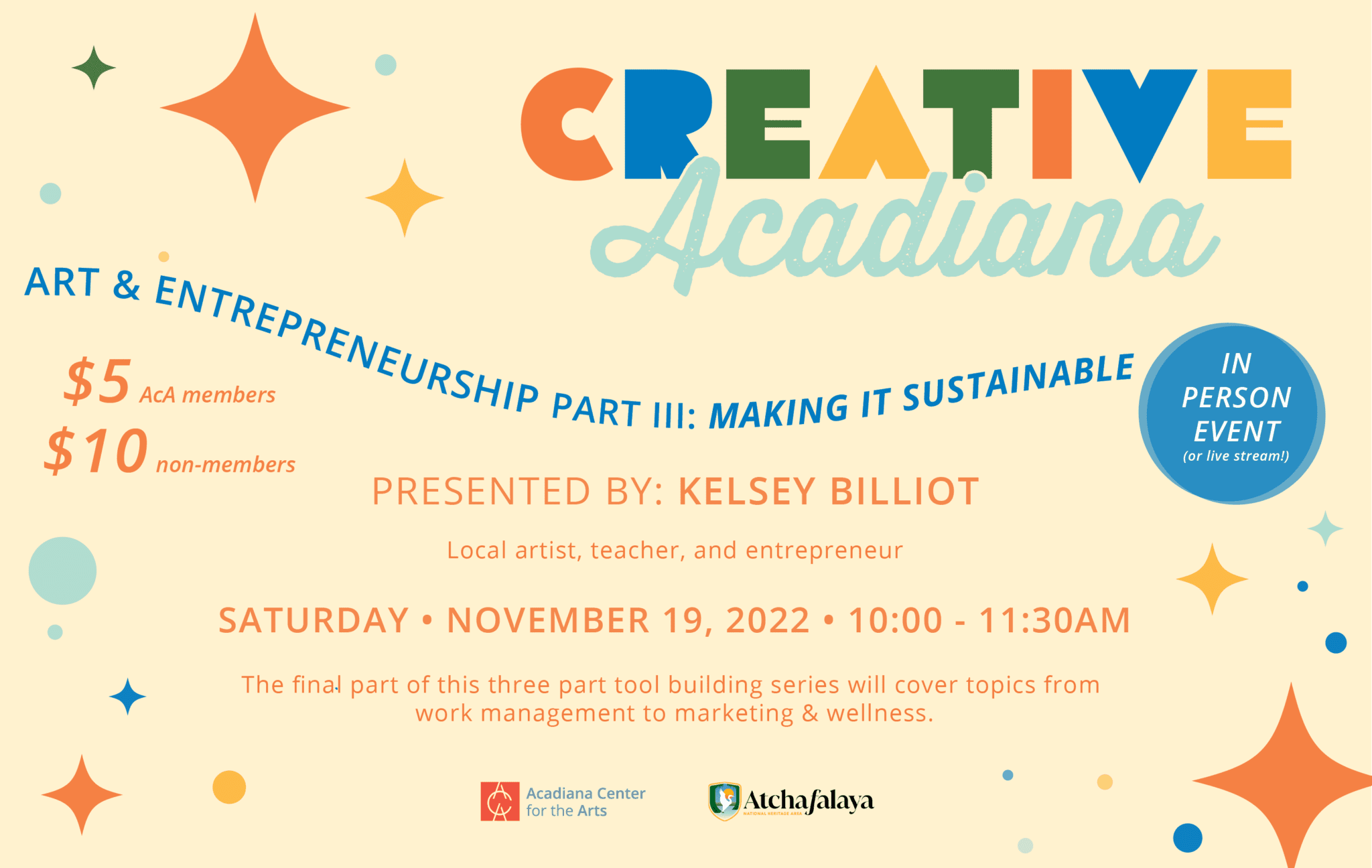 Creative Acadiana: Art and Entrepreneurship, Part 3: Making it Sustainable
Join local artist, Kelsey Billiot, for this tool-building three-part series on how to build a sustainable practice as a working artist.
Each session is action-oriented and designed to be stand alone. Attending all three will give you a holistic view on sustainable practices. Each participant will walk away with a workbook designed by Kelsey to aid you in your entrepreneurial journey.
PART 3 | Making it Sustainable will focus on the below.
• Seasonal work management
• Marketing
• Managing new business
• Networking
• Wellness/Discipline
Kelsey Billiot has been teaching in classrooms around Lafayette Parish with the PACE program since 2015. As a teaching artist, she crafts creative movement lessons that include arts integration, social emotional learning skills, and curriculum connections.
Through this work, she has executed grants and programs that expand upon movement into self care and wellness. Her art is expressed through Space Lafayette, an artisan dance company.
She created Breathe & Move in the Fall of 2019, as a response to the growing ask for movement and wellness in classrooms. She finds inspiration in nature and real life experience to enrich her work. In 2022, her work evolved to speaking to educators and counselors on these topics.