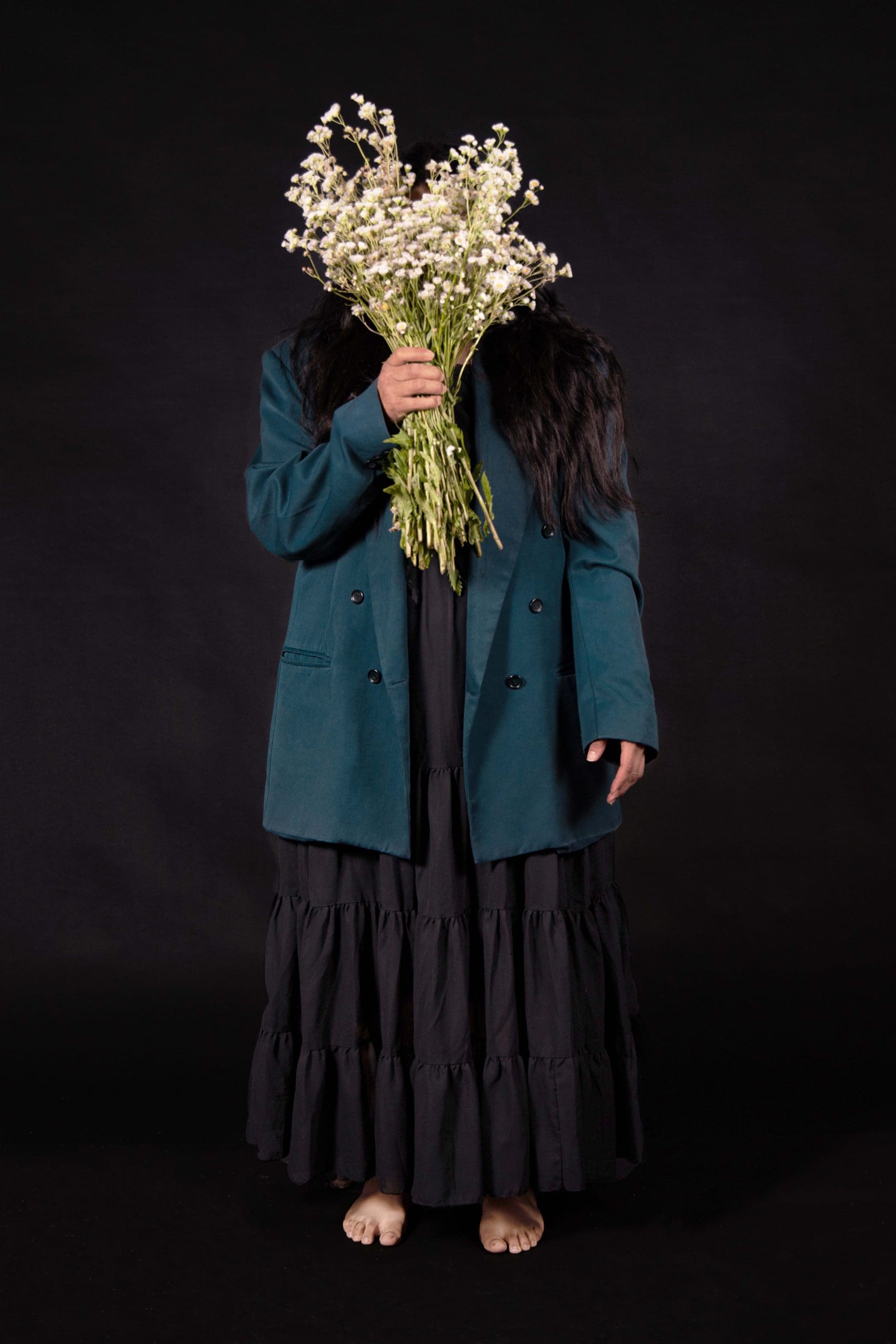 Cris Soria: Fragilidad
Artist Statement:
In this body of work I am exploring the fear, vulnerability and grief that comes from having an Autoimmune Disease. I use materials common in construction for building homes and shelters to address themes of deterioration and mortality. These materials have a profound meaning to hold and protect, the same way our bodies have the power to keep us safe, like our own personal shelters. When the body and bones fail and we begin to understand our own frailty, it feels like everything is falling apart. I'm inspired by my culture's celebration and remembrance of our deceased loved ones: the Day of the Dead annual tradition that makes death less painful and tragic, for a moment there is color and beauty in loss, but only temporarily. My aim with this work is to acknowledge pain in order to find resilience and acceptance in my own body.
Declaración del artista:
En esta obra estoy explorando el miedo, la vulnerabilidad y el dolor que viene de tener una enfermedad Autoimmune. Utilizo materiales comunes en la construcción de hogares y refugios para abordar temas de deterioro y mortalidad. Estos materiales tienen un significado profundo de sostener y proteger, de la misma manera que nuestro cuerpo tiene el poder de mantenernos a salvo, como si fuese nuestro propio refugio personal. Cuando el cuerpo y los huesos fallan, comenzamos a comprender nuestra propia fragilidad, y se siente como si todo se estuviera desmoronando. Me inspira la celebración de mi cultura y el recuerdo de nuestros seres queridos fallecidos: la tradición anual del Día de Muertos que hace que la muerte sea menos dolorosa y trágica, por un momento hay color y belleza en la perdida, pero solo temporalmente. Mi objetivo con este trabajo es comprender el dolor para encontrar resiliencia y aceptación en mi propio cuerpo.