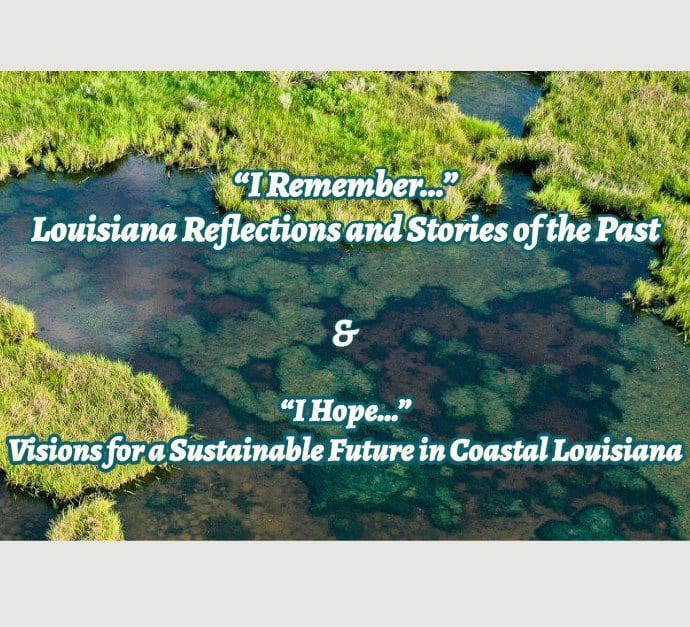 "I Remember…" Louisiana Reflections and Stories of the Past
The Coastal Wetlands Planning, Protection and Restoration Act (CWPPRA) federal and state partners have created a project to record the Personal Reflections, Environmental Portraits, and Oral Histories of Louisiana's Coastal Wetlands Stakeholders. The project was completed in early November 2012 and traveled around the state of Louisiana for over 2 years. Recently, the exhibit has been brought back to life to travel with the Smithsonian's Water/Ways exhibit with new brightly-colored environmental photographs from photographer Lane Lefort.
This project is a multi-disciplinary approach to educating the public. These photos and interviews encapsulate the essence of the many different stakeholders in Louisiana's wetlands and emphasize the tie between Louisiana's habitat and its people. Each identified stakeholder was briefly interviewed in order to protect the unique culture and diversity of the peoples that live and work in Louisiana. In addition to the stories represented in his portrait series, Lefort captures the beauty and mystery of Louisiana's wetlands, bayous, and swamps in a series of landscape photographs included in the exhibit to increase the depth of the experience and to provide viewers with an immersive sense of place.