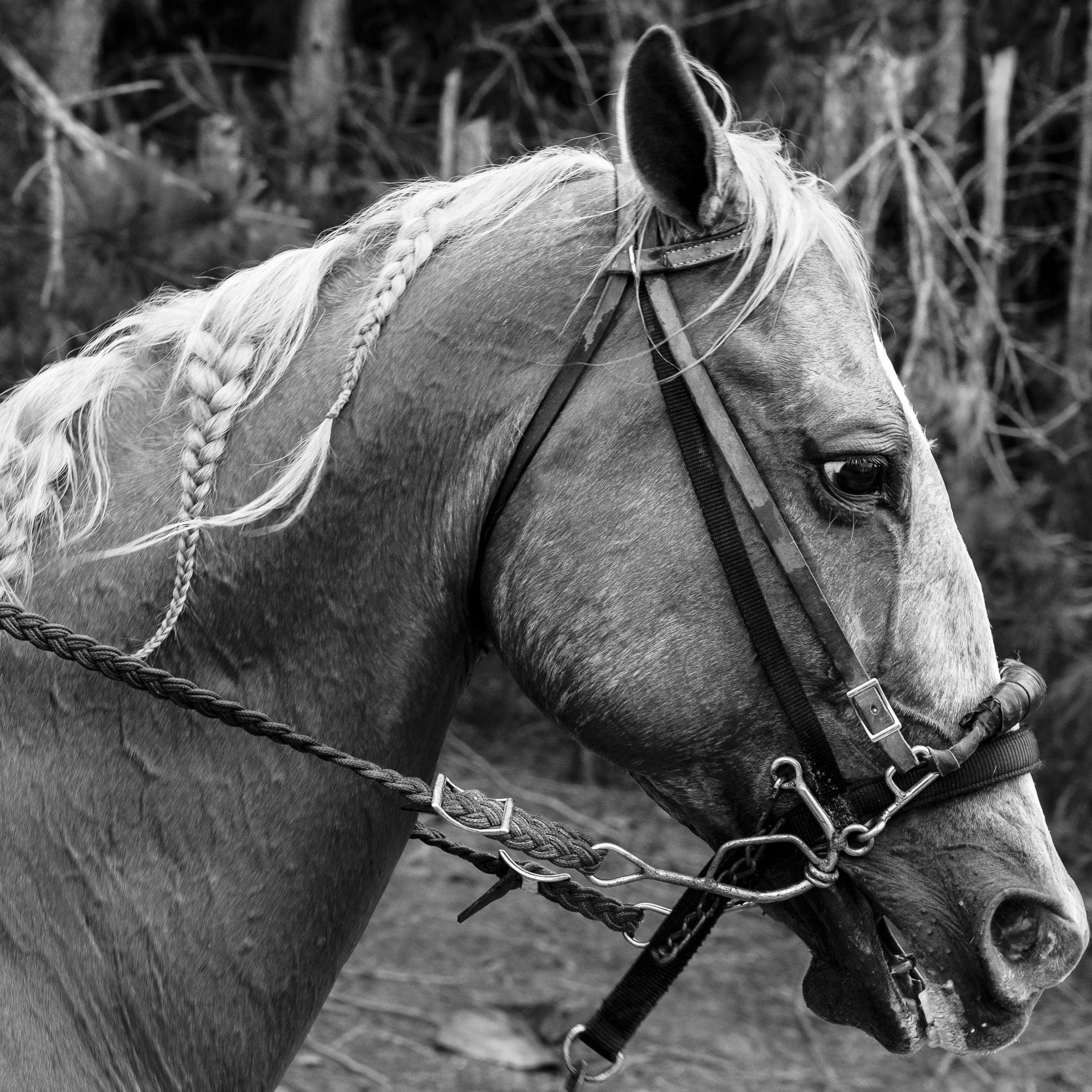 Jeremiah Ariaz: Louisiana Trail Riders
"Louisiana Trail Riders" is the first major exhibition of black and white photographs documenting the Creole trail-riding clubs of Southern Louisiana.
In this body of work, artist Jeremiah Ariaz celebrates and honors a deep-rooted tradition unique to our community here in Acadiana.
This exhibition is free and open to the public. 
In addition to regular weekly public gallery hours (10am-5pm Monday to Saturday), this exhibition is on view prior to AcA performances and during evenings of Second Saturday ArtWalk on January 11, February 8, and March 14.
About the Exhibition
Black Trail Riding Clubs have their roots in Creole culture formed in South Louisiana in the 18th century. Today, trail rides are an opportunity for generations of people to gather, celebrate, and ride horseback. The riders form a distinctive yet little-known sub-culture in Southwest Louisiana. Ariaz spent four years documenting several of Louisiana's trail riding clubs, including the Crescent City Cowboys, the Country Riderz, the Buffalo Soldiers, and the Stepping-In-Style Riding Club.
Unlike typical parades, these rides happen for the participants alone, making documentation especially rare. Ariaz approached this project with full participation and endorsement by the train riding clubs involved in order to capture moments that defy documentary portraiture. In addition to sharing an important aspect of Louisiana's cultural heritage, the photographs assert a counter-narrative to historic representations of the cowboy and prevailing images of difference and despair in Black America. Folklorist and documentarian Connie Castille notes, "for many of Louisiana's black men, the horse is still associated with freedom, independence, work and respect."
The work reflects the Creole culture and the celebratory spirit of the rides while sharing one of the many histories in the American story that has largely remained untold.
Jeremiah Ariaz:
"The trail riders have radically shifted my sense of how a cowboy can be defined and are reminders that black equestrian culture stems from a time when Louisiana Territory was in fact the American West.
"I embarked on this project at the time of the 50th anniversary of many of the achievements of the Civil-Rights era, yet still there is an alarming lack of positive representations of African-Americans in the media. In the wake of the Trayvon Martin killing, violence and indifference to the value of young black lives has been brought to the national spotlight in incidents across the country, from Ferguson, MO to my home in Baton Rouge, LA following the tragic death of Alton Sterling in 2016. In the context of this national backdrop, my photographs depict joy, pride, and familial intimacy, particularly between fathers and sons who are taught to care for and ride horses from an early age. "
Links to Articles and Resources on the Exhibition
https://www.louisianatrailriders.com
http://www.jeremiahariaz.com/trail-riders
Image Gallery