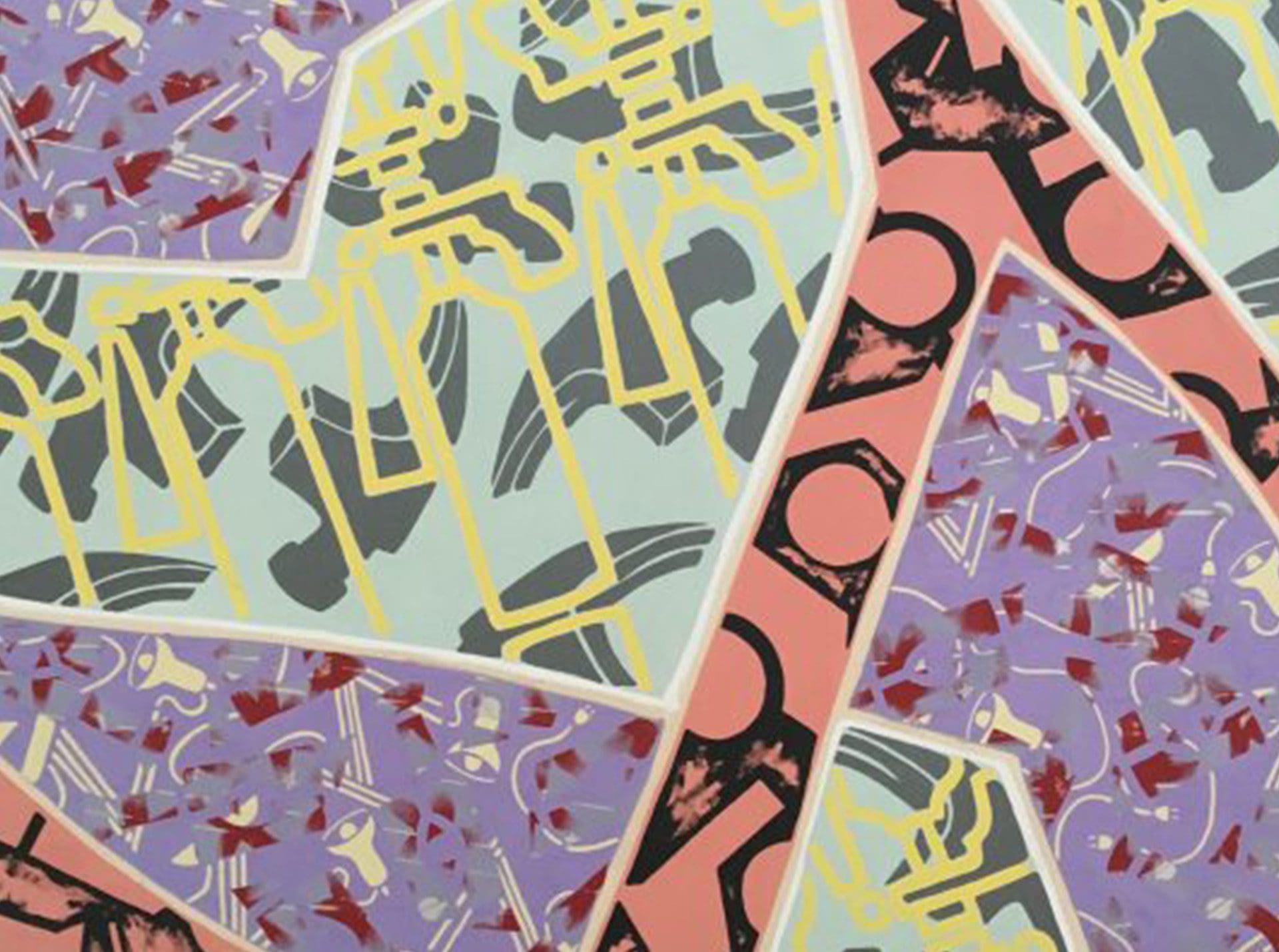 Tina Girouard: Parts Known and Unknown
MAIN SPACE
In "Parts Known and Unknown", Tina Girouard's imagery is seen as a narrative of place both familiar and unfamiliar, sometimes overt, sometimes overlooked in the spaces between intense glitter and ground, forcing the eye to zigzag through layers and across segments to "get the picture". Indeed, Girouard's artistic journey has led her to continuously reinvent, overlaying the ordinary with the extraordinary, a gumbo of spinning images, graceful rhythms, and unexpected textures and motifs.
Born in DeQuincy, LA in 1946, Tina Girouard graduated from UL Lafayette. She began her career in the thick of NYC's seventies and eighties avant-garde with others making history in the post-minimalist vortex of lower Manhattan and surrounds. Her art activism continued in the mid 80's when she helped found the Lafayette area grassroots collective, the Artists' Alliance", and spent time as Director and President of Festival International de Louisiane. Her involvement with F.I.L. led her to Haiti where she became immersed in Haitian culture, leading to a dynamic reinterpretation of her artistic vocabulary to create multiple series of sequin art works. During this time she honored the Haitian sequin art masters by authoring the seminal book, "Sequin Artists of Haiti".
Girouard's work has been included in Documenta 6, the Venice Biennale, the Paris Biennale, with a mid-career retrospective at the Museo Rufino Tamayo in Mexico City.